Atlanta — 2 People Dead After Fiery Tractor-Trailer Crash on Interstate 85
Posted on Wednesday, April 29th, 2020 at 12:31 am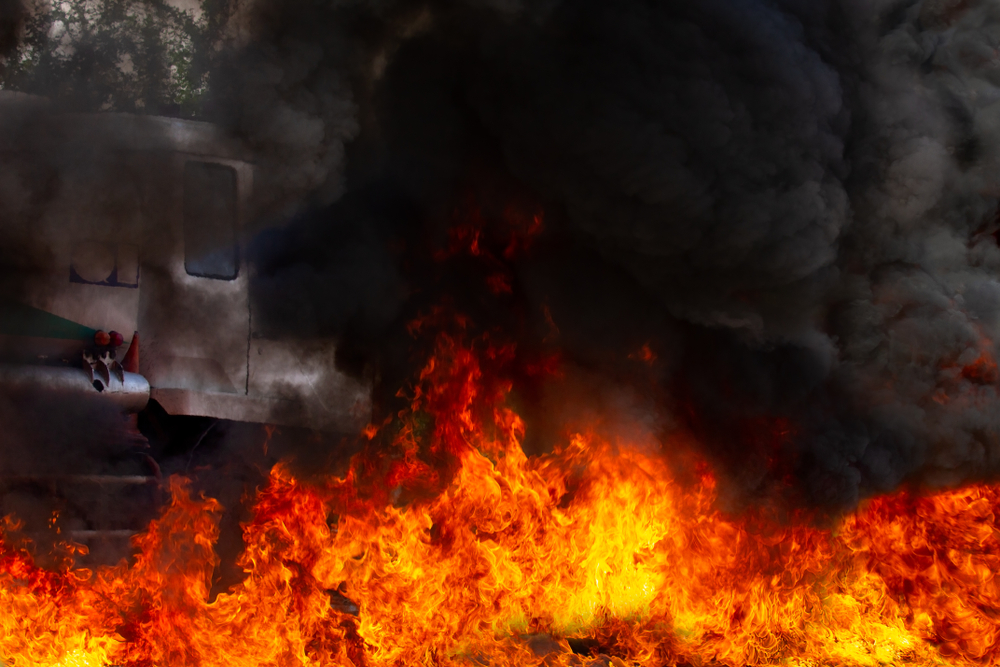 At around 7:50 a.m. on Saturday, February 1, 2020, two people were killed in a fiery multi-vehicle accident that occurred near Atlanta, Georgia.
According to initial reports, a tanker truck and a passenger vehicle collided into each other on a northbound stretch of Interstate 85. Upon collision, a loud explosion was heard, and both vehicles were completely engulfed in flames.
Two people were killed in the collision, and traffic was snarled for hours.
The crash still remains under investigation.
It is unfortunate to hear of what happened to the victims in this accident. Alas, there are countless other victims who suffered the same fate. Vehicular accidents like this are alarmingly common nowadays. In fact, according to the National Highway Traffic Safety Administration (NHTSA), car accidents happen almost every minute of every day, and every 16 minutes, a car accident occurs that results in death. This can be translated to over 37,000 people dying in car crashes every year.
A tractor-trailer accident is a particular kind of vehicular accidents, and it is quite a deadly one simply because a tractor-trailer is one of the largest and most dangerous vehicles in the world. In the United States alone, it is estimated that there are more than 2 million tractor-trailers cruising America's roadways, and every year, they are involved in more than 500,000 accidents. And because of a tractor-trailer's size, the results of this kind of accident are of course catastrophic, from a severe injury to death.
Vehicular accidents, especially truck accidents, are undeniably devastating for the victims and their loved ones. For that reason, if you are a victim of this kind of accident yourself, or you know someone who is, or you lost a loved one because of this, then please don't hesitate to ask for help. The police will always be there for you, but more than that, lawyers specializing in truck accidents are more than willing to help you in protecting your rights and in getting you the justice that you deserve.
[cta]