Dutch Island Personal Injury Lawyer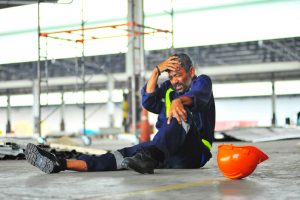 Dutch Island, located in Chatham County and part of the Savannah Metropolitan Statistical Area, is a pristine place to live. It's no wonder it was designated as one of the best places to retire, according to Southern Communities. Made up of five hundred acres surrounded by four rivers, the community celebrates the beauty of its surrounding as well as the people who live there. There are always plenty of things to do and enjoy for those who live there and for visitors to the community.
But those who live in a paradise may sometimes need a personal injury attorney. Even living in Dutch Island does not make you immune to being the victim of a vehicle collision. Injuries you sustain that occurred because someone else was at fault can lead you to seek the help of a personal injury attorney.
When you look for an attorney to answer your questions or to address the wrongs done to you, Chris Hudson Law Group can help. We can answer your questions, help you decide on what steps you want to take to make things right and work with you to pursue a fair and just conclusion for the harm done to you.
Call us at (706) 690-4613 for your free initial consultation today.
About Chris Hudson Law Group
Chris Hudson Law Group stands with you and works on your behalf when you've been wronged due to someone else's actions or inactions. We take on the heavy lifting, so you don't have to.
When you are the victim of an accident, the insurance companies and their lawyers are quick to circle their wagons and work diligently to protect their client—the one who caused your injury. They want to reduce their responsibility for the injury they caused you. They want you to feel defeated as you battle them for what is fair and just.
Chris Hudson Law Group won't let that happen to you. We've had over 15 years of experience fighting for people like you against the insurance companies and their lawyers. We know how they treat unrepresented accident victims, and we know what to do to pursue fair compensation for the harm done to you.
In the past, we have won settlements or awards for all manner of personal injury cases. We were able to reach a settlement in a drunk driving accident in the amount of $1.6 million. We won a $6 million decision in a tractor-trailer wreck that resulted in neck injuries for our clients. We even reached a settlement of $1.25 million against the City of Augusta for a personal injury.
Types of Cases We Handle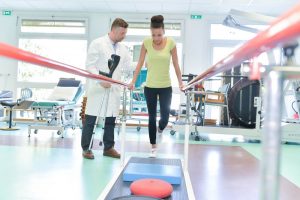 During our more than a decade of experience, we have helped hundreds of satisfied clients get a successful resolution to their accident claims or cases. Chris Hudson Law Group has represented people injured in:
Chris Hudson Law Group Works for You
Our legal team will give you the care, time, and attention necessary to help you reach a fair and reasonable conclusion to your case. Our commitment to you is that we will listen to you. We will work with you and for you. We will use our experience to help you determine what options you have available to you. We will then work with you to determine which of the options will be best in your pursuit of compensation. We will not make a major decision without your approval. Our focus is on taking care of you.
We can relieve you of the burden of hassles with insurance companies and defenses lawyers. You've got enough to focus on while you recover from the injuries caused by their client. We'll handle all communications for your case. We'll investigate your claim, gather evidence, and build the strongest case possible to obtain the compensation you deserve.
Our founder, Chris Hudson, began his legal career as an insurance defense attorney. It took about a year for him to realize that he'd rather fight for the injured victim. With his background in defense and insurance companies, he knows what steps to take to bring success to his clients. Since 2004, he has secured millions of dollars in settlements and judgments for his clients.
We believe that everyone deserves high-quality legal representation, no matter the size of their bank account. For that reason, we operate on contingency. When you hire us, you don't pay anything upfront. We take our agreed-upon fee from the compensation we obtain for you. If we don't get you any money, you owe us nothing.
Call Chris Hudson Law Group Today
You live in one of Georgia's most beautiful spots. Your proximity to both natural wonders and metropolitan amenities makes this almost as close to paradise as you can get. When you've been hurt because of someone else's wrongdoing, you need a law firm that will not only stand with you but will fight for you. You need Chris Hudson Law Group.
You can call us at (706) 690-4613 or contact us online to set up your first consultation. The first consultation is free. We'll get to know you and listen to your story. We can discuss what you need. We'll tell you what we can and can't do for you, and we will share with you what steps we can take to get to the place you want to be.
In Georgia, you have only two years to file a personal injury lawsuit. Though you may not want to file suit, it's best to engage a lawyer to help with settlement negotiations with the insurance company and to preserve your right to file a lawsuit, should that become necessary.
Call us today at (706) 690-4613 so we can get to work to preserve your rights and to obtain the compensation you need for your injuries. We look forward to hearing from you soon so we can get started on your case. Don't wait. Contact us today.