Isle of Hope Personal Injury Attorneys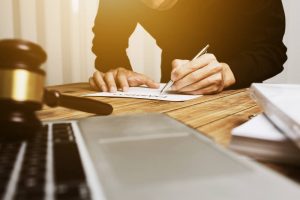 With a rich history from the founding of Georgia to the present, Isle of Hope offers those who live there and those who visit the chance to rediscover roots and explore legends. From Wormsloe Historic Site to resorts that have catered to vacationers and those trying to escape malaria outbreaks in nearby Savannah, Isle of Hope has natural outdoor resources to enjoy and amenities to meet almost any person's needs.
In a place named "Isle of Hope," there should always be hope available, even in the times when you, through no fault of your own, have been injured due to someone's carelessness. If that happens to you, you will want a friend and a professional who will stand with you and take up your cause. You can rely on the personal injury lawyers of Chris Hudson Law Group to work with you and for you to get you the full and fair compensation for your injuries and losses.
Call us at (706) 690-4613 or contact us online for a free consultation. We'll listen to your situation, advise you of your potential legal options, and help you figure out your next best steps.
Why Hire Chris Hudson Law Group?
Chris Hudson Law Group is a personal injury law firm that was founded in 2005 when our founder, Attorney Chris Hudson, decided he had had enough working for insurance companies that tried to keep people like you from getting fair treatment. He took his knowledge of insurance defense and committed himself and his firm to represent individuals against the insurance companies and their defense lawyers. He knows that the insurance companies' only concerns are to limit the amount they would have to payout. They don't care what is fair and just. They only care about the company's bottom line.
As a result, our firm has worked diligently for more than a decade to represent individuals who've been injured by someone else's negligence. We have obtained millions of dollars in settlements and judgments for our clients, and we will continue to do so in the future. When you hire us, you can be sure that we'll use the same skill and determination that achieved those great results to secure the best compensation we can for you, as well.
We believe that everyone deserves excellent legal representation, no matter how rich or poor they may be. For this reason, we work on a contingency basis. That means that when you hire us, you'll pay us nothing upfront. We'll work your case and pursue it to conclusion, working diligently to get you the money you deserve for your losses from the accident. We'll take our fees out of the compensation you receive. If we don't get compensation for you, you'll never owe us anything. Ever.
Types of Cases We Handle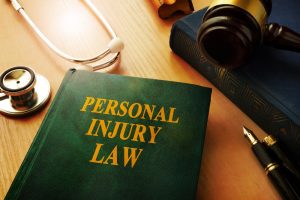 We represent people like you who have been injured in an accident that was someone else's fault. It may be an accident at work while you were driving or while you were walking. It may be that you were bitten by a dog, or it may be that someone has fraudulently taking something of yours. Over the years, we have represented people like you in the following types of cases:
We are gratified when our clients are able to leave our offices with a check in hand that helps alleviate some of the costs that arise from an accident that has caused our clients pain. While the money may not make up for all the pain, it is a help that the law allows to compensate for injuries and pain and suffering that you or a loved one has undergone.
Our focus is on you. We want to lift the burden from your shoulders as you go through the process of recovering from the harm done you. We will deal with the insurance companies and the defense lawyers, and we will always keep your best interests in mind. We'll be honest with you, and we'll keep those arrayed against you honest as well.
Call Us Today
Chris Hudson Law Group can help you. You're looking for answers. You need someone who can give you the assurances you need. We can do that for you. Call us today at (706) 690-4613 or contact us online to set up your free initial consultation.
During this conference, we will get to know you and your story. We'll take your information, and we'll go over your options and come to an agreement about a plan for you. From that point on, we will keep in constant communication with you, letting you know the progress of your case. We'll tell you what the other side is offering, and we won't make a major decision without your final approval.
We want you to enjoy your life on Isle of Hope. We want hope to return to you, and we want you to enjoy all that your home town has to offer. Let us work with you toward that goal.
Call us today at (706) 690-4613 or contact us online for a free consultation and begin the process of making you whole again.