Polk — Man Dead, Woman Injured in ATV Accident on Johnson Lake Road
Posted on Monday, April 20th, 2020 at 12:06 am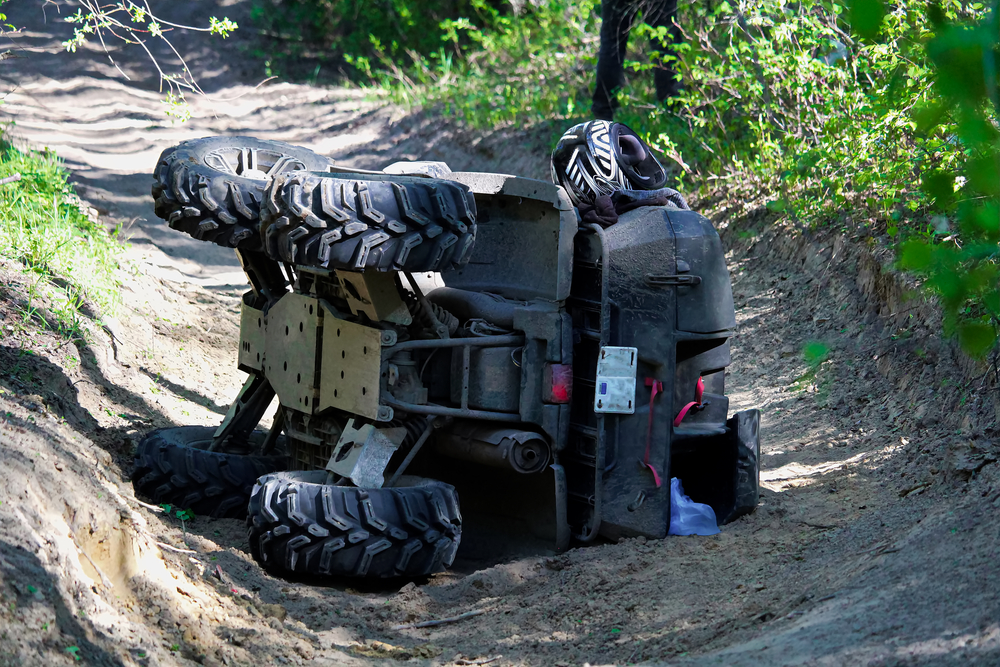 Just after 8:45 p.m. on Saturday, April 11, 2020, a man was killed and a woman was injured in an ATV accident that occurred in Polk, Georgia.
According to initial reports, James Hunter Dickinson, 23, was driving a Polaris RZR side-by-side ATV along Johnson Lake Road when, for an unknown reason, he lost control of the vehicle, thus causing the ATV to roll several times. Dickinson was ejected from the vehicle.
Dickinson was pronounced dead at the scene.
Meanwhile, a female passenger suffered critical injuries. She was transported to Regional Medical Center in Rome where she was reportedly admitted to trauma care in the Emergency Room.
The crash still remains under investigation.
It is unfortunate to hear of what happened to the victims in this accident. Alas, there are countless other victims who suffered the same fate. Vehicular accidents are a serious problem in this day and age, and yet they still happen quite often. According to the National Highway Traffic Administration (NHTSA), car accidents happen almost every minute of every day, and for every 16 minutes, a car accident occurs that results in death. So that is roughly about 6 million car accidents every year and 90 people dying in car accidents every day in the U.S. alone. The three common causes of car accidents are DUI (driving under the influence of alcohol or drugs), speeding, and driving while distracted.
ATV accidents are a particular kind of vehicular accidents. In fact, according to the Consumer Product Safety Commission statistics, about 568 adults and 144 children die each year in ATV crashes.
Vehicular accidents, especially ATV accidents, are undeniably devastating for the victims and their loved ones. For that reason, if you are a victim of an ATV accident, or you know someone who is, or you lost a loved one because of this type of crash, then never hesitate to reach out for help. The police will be there for you, but more than that, car accident attorneys are also present to help you protect your rights and get the justice that you deserve.
[cta]