Richmond Hill Personal Injury Lawyer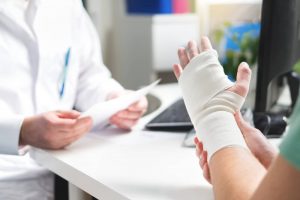 If you are suffering an injury or illness caused by another person's carelessness or negligence, you may be feeling confused, frustrated, or angry. The medical bills and household expenses don't go away just because someone else caused your injury, but your own insurance wasn't enough to cover all the costs. There should be something more you can do.
At Chris Hudson Law Group, we want to help you get the compensation you deserve when someone else causes you this kind of pain and suffering. Whether you have been injured in a car accident, have a workplace injury, or were given medication that has caused a lasting illness, our attorneys want to get you the compensation you need for your injury and recovery.
This is a difficult time for you, and our goal is to make things easier for you and your family. Our legal team will take on the hard work, from investigating your claim and gathering the paperwork, talking to witnesses and experts, to speaking with insurance adjusters and negotiating with their attorneys.
We have been practicing personal injury law in Georgia for nearly 20 years, and we know about the needs of our clients and our community. If you need a Richmond Hill personal injury attorney who knows how to get results, call Chris Hudson Law Group at (706) 690-4613 today to schedule a free consultation about your case.
Practice Areas
We practice personal injury law in two areas: individual cases and mass torts.
Personal Injury
All injuries are personal injuries, but when you need to take someone to court to get compensation for an injury they caused you, you should have the services of a personal injury attorney. We can help if you've been injured in any of these ways:
Mass Torts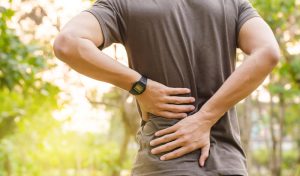 Mass torts are like class-action lawsuits in that they involve multiple plaintiffs, or injured parties, filing similar claims against a single defendant. The difference between the two types of cases is how the court handles the case and the outcome for the plaintiffs.
In a class-action lawsuit, a "named plaintiff" who is representative of the entire group, or "class" of plaintiffs, brings the case on behalf of the rest of the plaintiffs, even those who may not be involved in the filing. The ruling in the case affects everyone who has agreed to accept the class designation, and the award is divided among the total number of plaintiffs in the class.
Mass torts function in much the same way, except each plaintiff is allowed to bring their own case against the defendant. The court will review each mass tort plaintiff's case individually and make a ruling and award based on the facts in their case.
In a mass tort case, the defendant corporation may set aside a sum of money for future settlements, and then claimants can file cases against the company. If the claims are proved, then their award is drawn from that set-aside sum.
About Our Team
Founding attorney Christopher Hudson has lived and worked in Georgia his entire life and has practiced civil litigation and workers' compensation defense as well as personal injury law. After graduating from Walter F. George School of Law in Macon, GA, Mr. Hudson spent a year with a mid-sized firm in Augusta before opening his own thriving practice.
Mr. Hudson has assembled a team of attorneys with the knowledge and experience to handle every type of case our clients bring to us. We will zealously advocate for your rights and use our skills to get you the compensation you deserve for your injuries.
If you have questions about an injury you sustained in an accident, visit our FAQ page to learn more about your options or call us at [firm-number] to schedule a free and confidential consultation.
Contact Us
At Chris Hudson Law Group, we want the people of Richmond Hill and everywhere in the Augusta area to receive fair compensation for the injuries they receive at the hands of a negligent party. We work hard to defend the rights of our clients and we have the results to prove our dedication to them.
If you were injured in Richmond Hill because of another party's wrongdoing, call (706) 690-4613 for a free and confidential consultation today. We are standing by to help you.