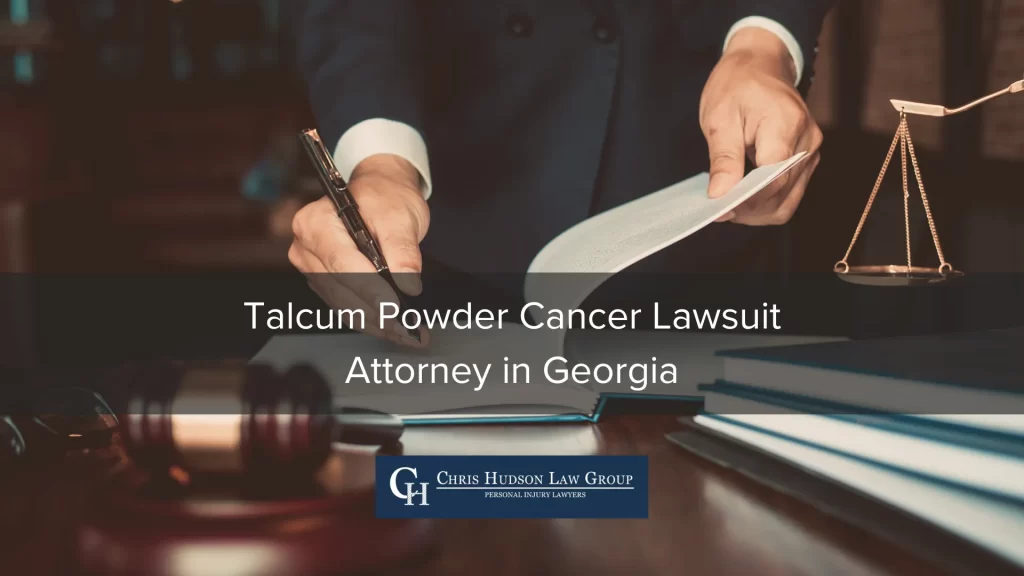 The use of talcum powder can cause many serious health problems — some are life-threatening.
For decades, the use of talcum powder has been considered safe—so safe that mothers used it to keep their babies' bottoms dry and as a feminine hygiene product. Unfortunately, talcum powder is much more dangerous than we once thought. Numerous multi-million dollar lawsuits against Johnson & Johnson have put these risks in the spotlight. These lawsuits claim that the use of the popular Johnson's Baby Powder and Shower to Shower products to dust women's genital areas, sanitary napkins, and tampons has caused women to develop deadly ovarian cancer. If that is not bad enough, talcum powder has other serious effects that have caused users of these products to develop health problems.
If you believe you have a talcum powder case, contact the Chris Hudson Law Group at 888-991-8011 or fill in our contact request form for a free consultation to discuss your case.
What Is Talcum Powder?
Talcum powder is made from ground talc, which is a natural mineral comprised of silicon, magnesium, and oxygen, and is a soft, white powder. In its ground-up form, it can absorb moisture and prevent friction. It is found in many consumer products, including:
Body, foot, and deodorant powders
Sanitary and incontinence pads
Cosmetics, such as loose and pressed powder, eye shadow, and blush
Soap
Condoms and diaphragms
Prescription medications
Antacids
Crayons
Chalk
Paper
Paint
Ceramics
The American Cancer Society has recommended that women who regularly use baby powder in their genital area use cornstarch-based baby powder instead of talc since 1999. Natural talc also contains asbestos, which is a substance known to cause cancer.
The American Cancer Society also noted that the trade association representing the cosmetic and personal care products industry, the Cosmetic, Toiletry, and Fragrances Association (CTFA), issued voluntary guidelines stating that all talc used in cosmetic products in the United States should be free from detectable amounts of asbestos. The U.S. Food and Drug Administration (FDA) conducted studies in 2009 and 2010 examining 34 different talc cosmetic products and one of earlier powders in the 1960s and 1970s but found no evidence of asbestos.
On December 14, 2018, Reuters published an investigation into thousands of pages of Johnson & Johnson memos, internal reports, and other confidential documents released in a 1999 case that uncovered Johnson & Johnson's raw talc and finished powders tested positive for small amounts of asbestos from at least 1971 until the early 2000s. The company had kept this information hidden from regulators and the public.
What Are the Health Effects Associated With Talcum Powder?
Exposure to and use of talcum powder can cause dangerous and potentially life-threatening illnesses. These illnesses do not just affect women. Some of the widespread health problems associated with talcum powder include:
Endometrial cancer. At least one study has found a link between the use of talcum powder and endometrial cancer, which is a type of cancer that begins in the lining of a woman's uterus. Menopausal women who used talcum powder at least once weekly were found to be at increased risk of developing this cancer.
Ovarian cancer. Numerous studies have linked the regular use of talcum powder for personal hygiene to the development of ovarian cancer—the most fatal reproductive cancer. The talcum particles travel through a woman's reproductive system into her uterine tissue. Once there, they can cause inflammation and irritation, which leads to damage to the DNA cells and the growth of cancer cells.
Common symptoms of ovarian cancer include, but are not limited to, abdominal bloating or swelling, quickly feeling full when eating, weight loss, discomfort in the pelvic area, changes in bowel habits such as constipation, and a frequent need to urinate.
Talcum Powder Lawsuits Are Mounting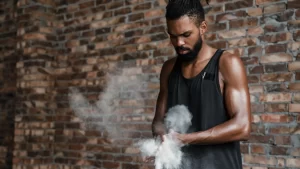 Although Johnson & Johnson denies that its talcum powder products are unsafe, more studies continue to point to a link between its use and serious health problems—especially ovarian cancer. As a result, over 1,200 individual lawsuits and at least two class-action lawsuits have been filed against Johnson & Johnson by women who developed ovarian cancer. Two of the cases went to jury trials in 2016 and resulted in multi-million dollar awards that included punitive damages.
On February 24, 2016, USA Today reported that a St. Louis jury ordered Johnson & Johnson to pay $72 million to the family of an Alabama woman who died from ovarian cancer caused by using the company's Baby Powder. On May 2, 2016, Reuters reported that a Missouri state jury awarded a woman $5 million in compensatory damages and $50 million in punitive damages after her use of Johnson & Johnso talc-powder products for feminine hygiene caused her to develop ovarian cancer.
On October 28, 2016, CNBC reported that a St. Louis jury awarded a California woman over $70 million in her lawsuit alleging that years of using Johnson & Johnson's baby powder caused her ovarian cancer. On May 5, 2017, NBC News reported that another St. Louis jury awarded a Virginia woman $110.5 million after her use of Johnson & Johnson's baby powder caused ovarian cancer. On August 21, 2017, the Los Angeles Times reported that a Los Angeles jury awarded a woman diagnosed with ovarian cancer in 2007 $417 million after finding Johnson & Johnson liable for failure to warn the woman about the risks of using its talcum products.
On July 12, 2018, Reuters reported that a jury in the Circuit Court of the City of St. Louis ordered Johnson & Johnson to pay $4.69 billion to 22 women alleging the company's talc-based products contained asbestos and caused them to develop ovarian cancer. The verdict was comprised of $550 million in compensatory damages and $4.14 billion in punitive damages
On September 11, 2019, the Asbury Park Press reported that a Middlesex County jury in New Jersey Superior Court ordered Johnson & Johnson to pay $37.3 million to four sets of plaintiffs claiming they developed mesothelioma from asbestos in baby powder. One woman was awarded $14.7 million, a husband and wife were awarded $7.25 million, another couple was awarded $9.45 million, and one more couple was awarded $5.9 million.
On May 31, 2019, CNBC reported that Johnson & Johnson was ordered to pay $300 million in punitive damages to a woman who blamed her asbestos-related cancer on the company's talc products and had been awarded $25 million earlier that month. On October 1, 2019, KCAL-TV reported a Los Angeles jury awarded $40.3 million to a woman who blamed her mesothelioma on the use of Johnson & Johnson talcum powder.
In July 2019, CNBC reported that Johnson & Johnson was seeking to dismiss the thousands of lawsuits alleging its talc-based baby powder causes ovarian cancer in a Daubert hearing at the U.S. District Court in Trenton, New Jersey. A Daubert hearing is used to determine the admissibility of expert testimony, and CNBC reported that pretrial proceedings for about 11,000 cases filed in federal court were consolidated under one judge, U.S. District Judge Freda Wolfson.
The outcome of that hearing will determine whether some 12,000 federal lawsuits can continue to trial. It is a multidistrict litigation (MDL) case.
What Should You Do If You Suspect You Developed an Illness From Using Talcum Powder?
Have you developed one of these illnesses after using talcum powder on a regular basis? You may have a claim against Johnson & Johnson for compensation for your medical bills, lost wages, and pain and suffering. You will need a lawyer who specializes in defective product lawsuits if you want to successfully prove your claim since the manufacturer, Johnson & Johnson, is aggressively defending these cases. The Chris Hudson Law Group has a highly experienced team of mass tort lawyers who specialize in these cases.
Contact us online or call our office directly at 888-991-8011 to schedule a free case evaluation to learn about your legal options.