Whitemarsh Island Personal Injury Lawyers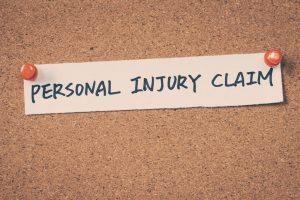 If someone's negligence caused your injuries in an accident, you might be entitled to financial compensation. At Chris Hudson Law Group, we have successfully represented accident victims in Whitemarsh Island since 2005. We always personalize our services to meet each client's needs and try to reach their desired outcome.
Unexpected accidents often leave victims with serious injuries, emotional trauma, and financial strain. The at-fault party should be held liable for their actions no matter what type of accident resulted in your injury. Medical treatment can be expensive and lead to debt if you can't afford to pay. Compensation from an insurance claim or lawsuit could cover those costs.
At Chris Hudson Law Group, we know the struggles you face after an accident. We're here to take on the responsibility for your case so you can focus on recovering. You shouldn't be forced to handle the complicated task of filing a claim and pursuing a settlement from the insurance company. Let us handle every step for you, so you can heal and get your life back on track.
For a free consultation with one of our dedicated Whitemarsh Island personal injury lawyers, call (706) 690-4613 right now and learn more about what we can do for you.
Our Practice Areas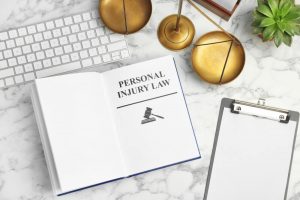 Chris Hudson Law Group represents clients in various personal injury cases involving:
If you were injured due to any of the scenarios above, do not hesitate to contact Chris Hudson Law Group to speak with one of our personal injury lawyers in Whitemarsh Island, GA.
Compensation You Can Pursue in a Personal Injury Case
Whether you file an insurance claim or lawsuit, you could receive compensation to cover the losses you suffered from the accident, such as:
Lost wages
Lost earning capacity
Physical impairment or permanent disability
Medical expenses
Diminished quality of life
Emotional distress
Property damage
Punitive damages might also be available in a lawsuit. You must prove the defendant acted with wantonness, willful misconduct, entire want of care, fraud, oppression, or malice showing their conscious indifference to consequences to receive this type of compensation.
Personal Injury Statute of Limitations
State law requires individuals injured by the negligent actions of another party to file their lawsuits within a specific timeframe following an accident. Georgia has a two-year statute of limitations. That means you must file your lawsuit within two years of the accident date if you want to seek compensation for your losses.
Contact Chris Hudson Law Group
If someone's negligence caused your injuries or a loved one's death in an accident, call Chris Hudson Law Group to discuss your personal injury case with us. We will review the circumstances and determine whether we can help you pursue the money you're owed.
You will have a dedicated and trusted legal team by your side to protect your rights and guide you through the legal process. We fight hard for the justice our clients deserve. You can depend on us to tirelessly work to hold the at-fault party liable and try to obtain compensation for you.
Call (706) 690-4613 now for a free consultation with one of our Whitemarsh Island personal injury lawyers.