$2,500 Scholarship Awards
The Chris Hudson Foundation will be awarding two $2,500 Scholarships. Applications are due by June 1st, and awards will be announced on June 15th.
Scholarship Eligibility:
Central Savannah River Area, GA
GPA: 2.5 or Greater
Family Income below Federal Poverty Guidelines

OR Proof of Federal Assistance
OR Proof of Other Circumstances Resulting in Financial Need (e.g., single parent household)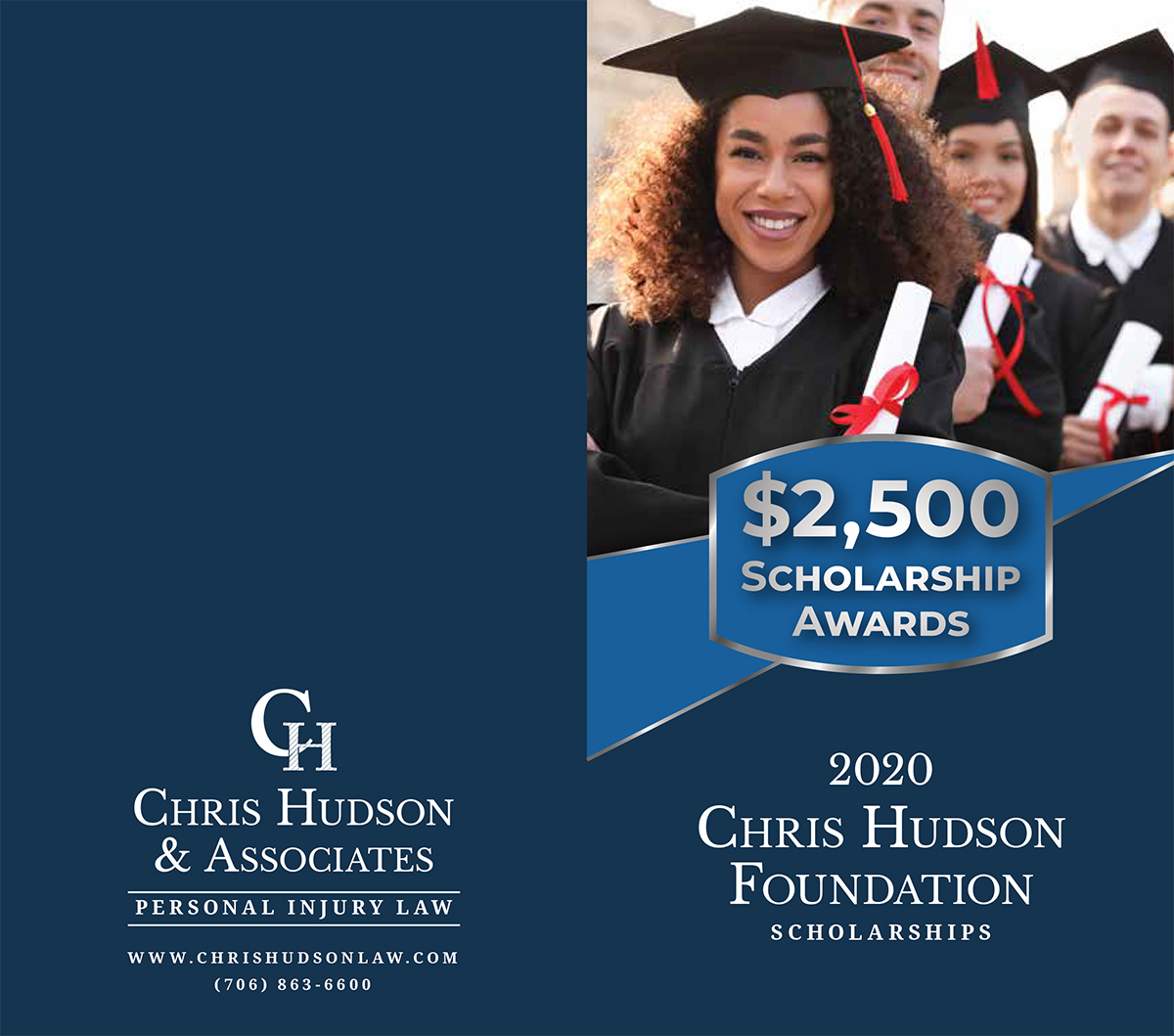 Email [email protected] for an Application.
Chris Hudson grew up in Augusta with a single mother due to the untimely death of his father. He grew up poor and often ate mayonnaise sandwiches and drank condensed powdered milk because his family couldn't afford deli meat and fresh milk. Chris wore hand-me-downs and shoes that, when the soles were worn out, were duct-taped together.
As a young teen, Chris made money by selling golf balls, which he retrieved in local golf course ponds. Chris worked at a local grocery store through high school and full-time during college. After successfully getting into law school, Chris worked odd jobs around his classes to make ends meet.
Chris now owns and manages a multimillion-dollar law firm, Chris Hudson Law Group, and is a partner in a large real estate holding group, Hudson Beddingfield LLC. Understanding the obstacles underprivileged youth face in the pursuit of higher education, Chris is proud to give back to a community by assisting these youth attain their scholastic goals through scholarships.