Thomson Personal Injury Attorneys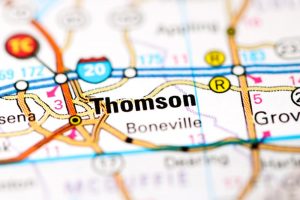 A serious accident can change your life forever. You could be injured in a car accident, at work, in a place of business, or bitten by your neighbor's dog. If you've been injured in an accident that was not your fault, you could be entitled to compensation.
The Thomson personal injury attorneys of Chris Hudson Law Group recognize that no amount of money can make up for your injuries. But compensation can help pay your medical bills and make up for lost wages, which makes your recovery just a little bit easier. Unfortunately, insurance companies do not make the process of recovering damages easy.
After an accident in Thomson, Georgia, you doubtless have questions and may feel overwhelmed by the paperwork and your injuries. Our legal team wants you to know that you're not in this alone. Call our office today at (706) 863-6600 to schedule your free consultation and case evaluation.
What Is the Time Limit to Receive Compensation?
Georgia law limits the amount of time a person has in which to file a lawsuit to recover compensation. This time period is outlined in a law called the statute of limitations. In Georgia, you must file the proper paperwork with the court by two years from the date of the accident. If you miss the statutory deadline, you likely relinquish your right to recover damages in court.
It is important to hire a Thomson personal injury attorney right away. Our legal team will thoroughly investigate your case using resources that you likely don't have access to. When necessary, we can hire private investigators, expert witnesses, and accident reconstruction specialists. Although two years sounds like a long time, it can take many months to gather the necessary evidence to support your claim. You'll want your lawyer to start work right away.
Do I Need a Personal Injury Attorney?
After an accident that was not your fault, the at-fault party's insurance company will likely send an insurance adjuster to ask you questions. You are well within your rights to refuse to answer questions until you have an attorney present. This is also in your best interest.
Although an insurance adjuster may appear to be your friend and sympathetic to your situation, their goal is to gather evidence that disproves your claim. An experienced injury attorney will help prevent you from inadvertently saying anything that negatively affects your case.
An adjuster may also make an early settlement offer. They will sometimes tell you that this will be the first and last offer from the insurance company. They may also tell you that it's the best offer you will receive. That's usually not true.
When adjusters and insurance companies know they are working with an individual who has limited experience with insurance claims or the law, they may employ tactics to reduce their financial responsibility. For example, they may make a lowball offer in the hopes that you need the money to pay for your medical expenses or living expenses if you're out of work because of the injury.
They may also delay negotiations as a tactic to discourage you or run out the statute of limitations period. The legal team at Chris Hudson Law Group is well aware of the tactics that insurance companies use. We fight hard for our clients' right to fair compensation.
Cases We Handle
When you work with an experienced Thomson personal injury attorney from Chris Hudson Law Group, we have the experience to evaluate your case and determine its value. This will help you evaluate any settlement offer from the insurance company.
If you were injured because of someone else's negligence or reckless behavior, you want an attorney with experience to negotiate with the insurance company or litigate in court for a fair settlement. Slight variations in case law can make a difference in the outcome of your case.
Our legal team has extensive experience in civil litigation. Team members have also practiced in the public defender's office, acted as Judge Advocate General in the United States Navy, acted as staff attorney for a judge, and worked in the district attorney's office. We bring years of experience to each case we handle.
We can help with:
Our team also has experience with mass tort actions. These are legal actions brought by multiple plaintiffs against one or more parties in civil court. A mass tort lawsuit may be brought after injury from drugs, medical devices, defective products, or exposure to toxic conditions. Our team has worked on mass torts involving:
Types of Compensation You May Receive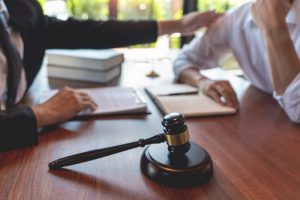 After an accident that was not your fault, you may have questions about the type of compensation you could be owed. When you negotiate a settlement with the insurance company, compensation may cover economic and non-economic losses.
Economic losses are verifiable and objective costs you pay for an accident-related injury. These costs could include medical expenses, such as prescription medications, doctors and specialists, rehabilitation, assistive devices, bracing, and physical therapy. Economic losses can also include lost wages if you were unable to return to work immediately and lost future income if medical experts testify you are unable to return to work.
Non-economic losses are subjective injuries. Compensation may be awarded for mental anguish, pain and suffering, emotional distress, or loss of enjoyment of life.
If negotiations with the insurance company are not successful, you may choose to pursue a personal injury lawsuit. If the judge finds in your favor, they may also award punitive damages. This compensation is awarded to punish a defendant and deter them from taking the same action again. These damages are only awarded when the plaintiff can prove with clear and convincing evidence that the defendant acted maliciously, engaged in willful misconduct or wantonness, committed fraud or oppression, or exhibited a conscious lack of care for the consequences of their deeds.
Reclaim Your Life
We recognize that an accident and serious injury can turn your life upside down. You may be sidelined from your normal activities for weeks or months and, sometimes, permanently. However, you can reclaim control of your life and significantly impact your future when you work with an experienced Thomson, Georgia personal injury attorney from Chris Hudson Law Group.
When you work with an attorney from our team, you can expect an honest and straightforward assessment of your case. Our team thoroughly investigates the facts related to your accident and can help you make informed decisions about insurance settlement offers and whether to pursue compensation in court.
Trust Chris Hudson Law Group With Your Case
The legal team at Chris Hudson Law Group recognizes that each case has unique details, and those details have a significant impact on the strategy we develop to pursue compensation. Navigating insurance company rules and the complex legal system can be overwhelming.
We believe that you should spend your energy recovering and leave the negotiation and litigation to us. Call our office today at (706) 863-6600 for your free consultation and case evaluation. You will meet with one of our experienced attorneys, who will review your case details and answer your questions.
For more information, please visit our article library, FAQ page.