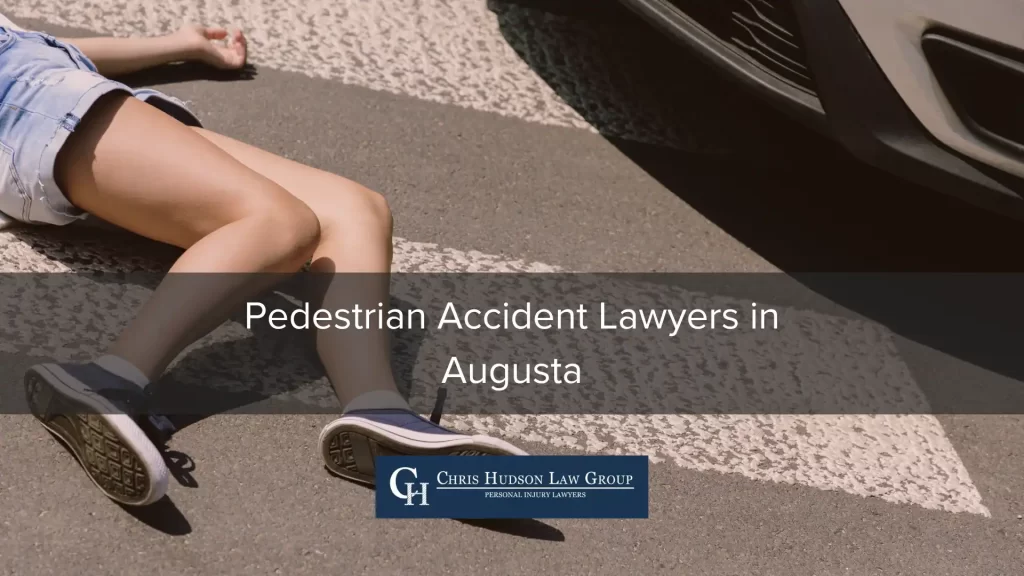 If you were a pedestrian struck by a vehicle in Augusta or anywhere in the Central Savannah Region, you may be entitled to compensation for medical bills, lost wages, pain and suffering, and more. At The Chris Hudson Law Group, our pedestrian accident lawyers believe the negligent driver who caused your injury should be held accountable. We also firmly believe that you need and deserve full and fair compensation for your injuries.
Do not expect the at-fault party and their insurance company to offer you a fair settlement. Insurance companies will try to offer you the lowest possible. Insurance companies are a business, and profits – not people – are their main priority. You need an attorney who will look out for your best interests. To schedule a free and confidential consultation with the experienced Augusta pedestrian accident attorneys at The Chris Hudson Law Group, call (706) 863-6600 today.
Why You Should Hire a Lawyer Who Specializes in Pedestrian Accidents 
Whenever a pedestrian accident occurs, the motor vehicle operator is almost always the one at fault. Because driver negligence is so often the cause of pedestrian accidents, an experienced attorney is often able to obtain significant compensation for the victim's injuries. A lawyer is able to investigate the accident, demonstrate fault, and prove that the driver was responsible for your accident and the injuries you suffered.
Pedestrian accident injuries can be severe, often requiring hospital stays, rehabilitation, physical therapy, surgery, and costly prescription drugs. Pedestrian accident victims can sustain severe injuries like traumatic brain injuries (TBIs) and spinal cord injuries. Injuries like these usually require expensive long-term medical care, and the victims may not be physically able to return to work. An attorney will take the long-term effects of your injury, if applicable, into account when figuring out the amount of compensation you may be entitled to.
If you have suffered injuries in a traumatic pedestrian accident, you will likely not be physically and emotionally able to take care of legal matters on your own. You need the help and guidance of a compassionate and knowledgeable pedestrian accident attorney. A lawyer will give you the peace of mind you need and allow you to focus on your health and recovery.
If you or a loved one have been injured in a pedestrian accident, you need a skilled personal injury attorney who understands the ins and outs of a legal claim. A lawyer knows how to negotiate with the insurance company for the best possible settlement, so you can get the maximum compensation you deserve
You need a legal advocate who knows the particulars of your case and is willing to fight to make you whole again. This is why you need the assistance of the dedicated attorneys at The Chris Hudson Law Group. Our lawyers will investigate every aspect of your pedestrian accident case and will take on the insurance company.
Why Choose The Chris Hudson Law Group to Handle My Case?
Founding attorney, Christopher Hudson, has served the Central Savannah Region in a wide variety of personal injury cases, including pedestrian accidents, for over 14 years. Chris is an Augusta native and has lived in Columbia County nearly all his life. A graduate of Mercer University's Walter F. George School of Law, Chris finished in the top 10% of his graduating class. He is a proud member of the State Bar of Georgia and South Carolina, the Georgia Trial Lawyers Association, and the Young Lawyers of Augusta. He is also a member of the Builders' Association of Metro Augusta and the Augusta Mortgage Banker's Association.
When you work with the pedestrian accident lawyers at The Chris Hudson Law Group in Augusta, GA, we will tell you right off the bat how we intend to pursue your injury claim. This eliminates the confusion that often accompanies the process of settling with an insurance company. Our primary goal is to successfully handle all legal matters so that you can focus on your recovery. When you bring your pedestrian accident case to us, we'll let you how we will be helping throughout the entire legal process. You can rest easy in knowing that your pedestrian accident case is in the hands of highly skilled injury lawyers.
At The Chris Hudson Law Group, we know how to negotiate with insurance companies effectively. We are aware of all the tricks they employ to try to undermine your claim. When you hire The Chris Hudson Law Group to handle your pedestrian accident case, you can have full confidence that our legal team will be pursuing the maximum amount recoverable in your pedestrian accident settlement. And if the settlement offered is less than satisfactory, our seasoned trial lawyers will not hesitate to take your case to court so that we can recover the full compensation you are owed.
Common Causes of Pedestrian Accident Cases We Handle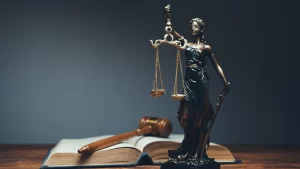 At The Chris Hudson Law Group, we help clients who sustained injuries in their pedestrian accidents due to a wide variety of reasons. Pedestrians are often struck by drivers who fail to exercise proper caution on the road. While some accidents may involve inclement weather or bad road conditions, the majority can be explained by the driver's own wrongful actions' such as:
Speeding through areas where pedestrians are common
Distracted driving
Drunk driving
Driving while sleepy
Failing to yield the right of way
Failing to stop at a crosswalk
Making an illegal turn
Disobeying traffic signs
Attempting to pass a school bus
It's important to note that this list is not comprehensive. No matter the cause of the pedestrian accident, if you were seriously injured due to someone else's negligence, you should contact a lawyer as soon as you can as you may be entitled to compensation.
If you have suffered injuries from a pedestrian accident' you may be able to recover the following damages:
Past and future medical bills
Lost wages
Lost earning capacity
Permanent injury or disability
Scarring and disfigurement
Property damage
Pain and suffering
Emotional distress
Loss of enjoyment of life
You are likely entitled to some of these damages if you were injured in a pedestrian accident that was someone else's fault. After you have received medical attention, consult with an experienced pedestrian accident lawyer about the compensation you may be able to receive.
Frequently Asked Questions (FAQs) Regarding Pedestrian Accidents
At The Chris Hudson Law Group, we receive many questions from clients regarding pedestrian accidents. Below we have included a few of the most frequently asked questions. If you have any questions about your particular case, please reach out to our experienced pedestrian accident lawyers in Augusta at any time by calling (706) 863-6600.
What should I do if I was struck by a vehicle as a pedestrian?
If you have been injured in a pedestrian accident, we recommend you take the following steps:
Get to a safe place and seek medical attention. If you have been struck by a vehicle, your first concern should be your health and safety. Get away from oncoming traffic. Depending on the seriousness of your injuries, you may need emergency medical assistance.
Call the police. Contact the police as soon as you can, and make sure the officer creates a report. A lawyer may be able to use the police report to prove liability. Speak with the officer to make sure that your side of the story is included in the report. Do not talk to insurance companies, and never admit fault.
Exchange info with the driver who hit you. Get the driver's name, phone number, address, and driver's license number. It's also important to record the vehicle's make, model, and license plate number.
Take pictures of the accident scene. Photos can prove to be critical evidence for a personal injury claim. Take numerous photos from a variety of distances and angles. Be sure to take photos of any road hazards and your injuries if they are visible. 
Talk to witnesses. If people witnessed the accident, collect their names, and contact information. A lawyer can help gather witness statements, which can potentially strengthen your case.
Should I accept the settlement the insurance company offered me?
Always consult a lawyer before accepting any settlement offer. Once you have accepted a settlement, you have forfeited your right to pursue other damages. In many cases, that initial offer will not be enough to pay for the full cost of your injuries, and you will be stuck paying for injuries that were caused by someone else.
How much will it cost me to hire The Chris Hudson Law Group?
At The Chris Hudson Law Group, we know that pedestrian accident victims often struggle financially in the aftermath of an accident. With mounting medical bills, lost wages, and other expenses piling up, the last thing we want is for you to stress about how you'll afford to hire a top-notch personal injury lawyer to represent you. That's why we serve our clients on a contingency-fee-basis. This means you won't ever have to pay us for anything: consultations, attorney's fees, and other legal costs until we recover compensation for you. If we don't win your case, you won't owe us a thing.
Contact a Pedestrian Accident Lawyer from The Chris Hudson Law Group in Augusta
If you were injured in a pedestrian accident, seeking compensation with a lawsuit can be intimidating and confusing. Fortunately, an experienced pedestrian accident attorney can help. Contact a lawyer as soon as possible to discuss your pedestrian accident case. An attorney can conduct a thorough investigation of your case, protect your legal rights, and make sure that you do not say anything that may compromise your claim.
At The Chris Hudson Law Group, we will fight tirelessly for the full and fair compensation that you deserve. To schedule a free, no-obligation consultation, call us at any time at (706) 863-6600 or fill in our contact request form and a member of our team will get in touch.