Augusta Dog Bite Lawyers
Were you bitten or attacked by a dog and suffered serious injuries? Contact the prestigious personal injury lawyers at The Chris Hudson Law Group to schedule a free consultation with a dog bite lawyer in Augusta who specializes in these cases. We will fight for maximum compensation.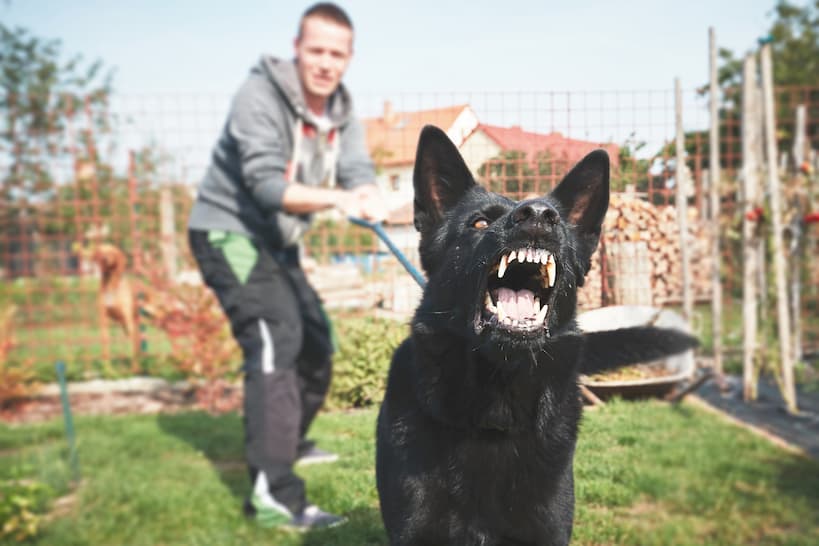 Each year, nearly 5 million people are victims of a dog attack across the United States. Of those attacks, almost 800,000 are severe enough to require medical attention. Nearly 50% of dog attack victims end up in the emergency room.
If a dog bit you or a loved one, we understand that you have a lot on your mind. You may be worrying about how you will afford your costly medical bills, who you should talk to, and when you will be able to get your life back on track. The last thing you should have to worry about is the legal process and whether you will be compensated for your injuries.
In Georgia, dog owners can be held liable when their dog bites or attacks someone. If you or a loved one has been injured from a dog attack, you may be entitled to financial compensation for your injuries. Contact the experienced dog bite lawyers in Augusta, GA at The Chris Hudson Law Group today at (706) 863-6600, or fill in our contact form to schedule your free consultation. During your initial consultation, our attorneys will listen to your story and explain all of your legal options.
Do I Need a Lawyer for a Dog Bite Case in Augusta?
If you have suffered a dog bite injury, you will likely have the option to take legal action. If you choose this route, it is in your best interest to get help from an experienced injury lawyer to manage your case. While deciding to contact a lawyer can seem like an ordeal in and of itself, understand that the legal professionals at Chris Hudson Law Group are committed to making the process as simple as possible.
Hiring a dog bite lawyer in Augusta, GA is the most critical step you can take toward obtaining a favorable settlement. Studies show that personal injury victims who are represented by an attorney recover more compensation than those who handle injury claims by themselves. Furthermore, the legal process surrounding dog bites is very complex and can be challenging to understand for a non-lawyer.
A skilled lawyer will be to handle all critical legal tasks for you, including properly filing documents, developing a case strategy, and arguing your case before a jury. These factors play a significant role in getting you the maximum compensation you deserve for your injuries. An attorney will be able to negotiate with the dog owner's homeowners' insurance company, which is usually the entity that pays out settlements in dog bite cases.
The dog's owner will likely be motivated to settle out of court if they have insurance. While a settlement can be the quickest option, it's not always the best. The amount of your settlement needs to reflect the full and fair amount that you are owed. If you don't know how much your claim is worth and you don't have an attorney, you may be tempted to accept a settlement that doesn't account for all the costs associated with your injuries.
At The Chris Hudson Law Group, our Augusta dog bite lawyers will work hard to ensure that you don't accept an insurer's lowball offer and that you receive full and fair compensation. Our highly skilled dog bite attorneys know how to present the most persuasive case possible that will put you in a position to recover all the damages you deserve.
Why Choose Chris Hudson Law Group to Handle My Dog Bite Case?
Attorney Christopher Hudson, the founder of Chris Hudson Law Group, has served the entire Central Savannah Region in a variety of personal injury cases, including dog bites, since 2005. Born in Augusta, Chris has been a resident of Columbia County for almost his entire life. He graduated from Mercer University's Walter F. George School of Law in 2003, finishing in the top 10% of his class. Chris is a member of the State Bar of Georgia and South Carolina, the Georgia Trial Lawyers Association, and the Young Lawyers of Augusta. Chris is also a member of the Builders' Association of Metro Augusta and the Augusta Mortgage Banker's Association.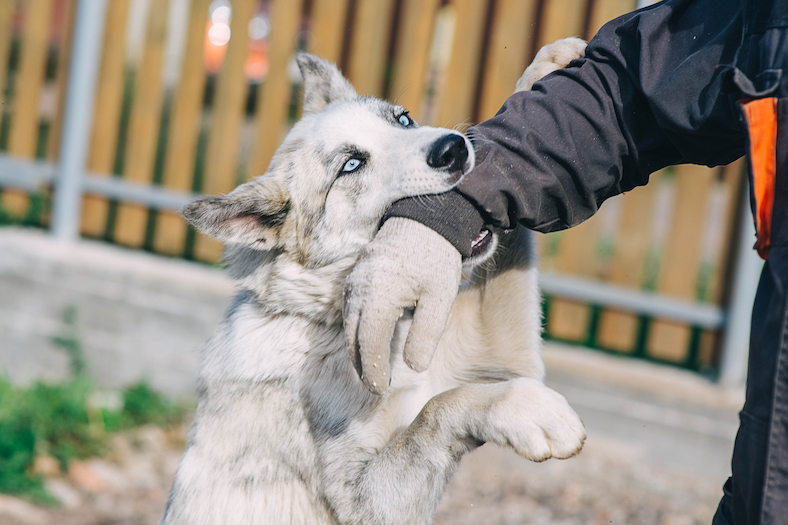 When you work with the Augusta dog bite attorneys from The Chris Hudson Law Group, we will tell you right off the bat how we intend to pursue your injury claim. This eliminates the confusion that goes into the process of settling with an insurance company. Our No. 1 goal is to help you relax and recover. We tell you upfront what we will be helping with during every stage in the legal process, so you can rest assured that your case is in the hands of skilled and experienced dog bite lawyers.
When you have been the victim of a dog bite, you need to focus on your health and recovery, rather than complicated legal proceedings. Our job at Chris Hudson Law Group is to negotiate with the insurance companies while you focus on getting better. When you hire Chris Hudson Law Group to handle your case, you gave have full confidence that our Augusta dog bite attorneys will be pursuing the maximum amount recoverable in your dog bite settlement, no matter the circumstances of your case.  
Types of Dog Bite Cases We Handle
At The Chris Hudson Law Group, we represent victims who have suffered any type of injury from a dog attack. We handle dog bite cases involving a wide range of injuries, including:
Torn muscles and ligaments
Bone dislocations
Puncture wounds
Nerve damage
Permanent scarring
Disfigurement
Head trauma
Neck injuries
Eye injuries
Rabies and other diseases
Post-traumatic stress
Receive Maximum Compensation with an Augusta Dog Bite Lawyer
The Chris Hudson Law Group takes pride in helping dog bite victims rebuild their lives by helping them obtain the maximum compensation for dog bite damages such as:
Past and future medical bills
Physical therapy and rehabilitation
Disability or permanent injury
Therapy for emotional trauma
Lost wages
Lost earning capacity
Loss of joy in life
Punitive damages
No two dog bite cases are exactly alike. Our knowledgeable and compassionate attorneys will listen to the facts of your dog bite case whenever you schedule a free consultation. They can then give you an idea of what types of damages you may be eligible to recover.
Augusta Dog Bite Lawyer Frequently Asked Questions (FAQs)
If a dog has bitten you, you most likely have questions about what to do and where to turn. Below are a few common questions our dog bite lawyers at The Chris Hudson Law Group hear from clients. We hope that you find this information useful. If you have more questions about your dog bite case, contact us today to set up a free consultation.
I've been bitten by a dog. What should I do?
If a dog has bitten you, you must make an effort to determine who owns the dog. Try to find the owner so you can ask them about the animal's vaccination record. If you are seriously injured, call 911 so you can receive medical treatment for your injuries as soon as possible.

As a dog bite victim, you may be entitled to compensation for your injuries. You must gather evidence from the scene of the dog bite that can be used to build your case. If anyone witnessed the dog attack, make sure you ask them for their contact information. Use your phone to take pictures of any visible injuries you suffered in the attack.

After having sought medical attention and collected the relevant evidence, contact an experienced dog bite attorney. A lawyer will be able to guide you through every step of the legal process that's necessary to recover compensation.
Is the dog owner liable if their dog bites me?
Georgia imposes the "one bite rule," which requires that the dog owner have some reason to know their dog has violent tendencies. When a dog bites someone, it is evident that the dog is vicious. Without that bite, the dog's owner could argue that they didn't know their pet was dangerous. Thus, the dog owner is only responsible for the damages that result from the second bite.

In addition to bites, behaviors such as attempting to bite, charging, lunging, and other forms of aggression may suffice as a requirement that the owner knew the dog was dangerous. Furthermore, an owner who posts a "Beware of Dog" sign could be determined to have the required knowledge to impose liability. If the owner knows the animal's violent tendencies, liability may be imposed without evidence of negligence.
What is the statute of limitations for dog bites in Georgia?
The statute of limitations, which dictates how long an injured person has to file a lawsuit in court after the injury occurs, is two years after the date of a dog bite. Cases filed after the statute of limitations has expired will most likely be thrown out. This is why you must file your dog bite lawsuit before the deadline arrives.
Contact an Augusta Dog Bite Lawyer Today
If you or a loved one sustained severe injuries as the result of a dog bite in Augusta or another town in the Central Savannah Region, make sure you seek legal representation as soon as you can. An experienced Georgia dog bite attorney can help you recover all of the compensation you are entitled to.
The Chris Hudson Law Group will fight to help you get justice and assist you in recovering the full and fair compensation you deserve for your injuries. Call (706) 863-6600 or fill in our contact form to schedule a free, no-obligation consultation with our experienced Augusta dog bite lawyers.