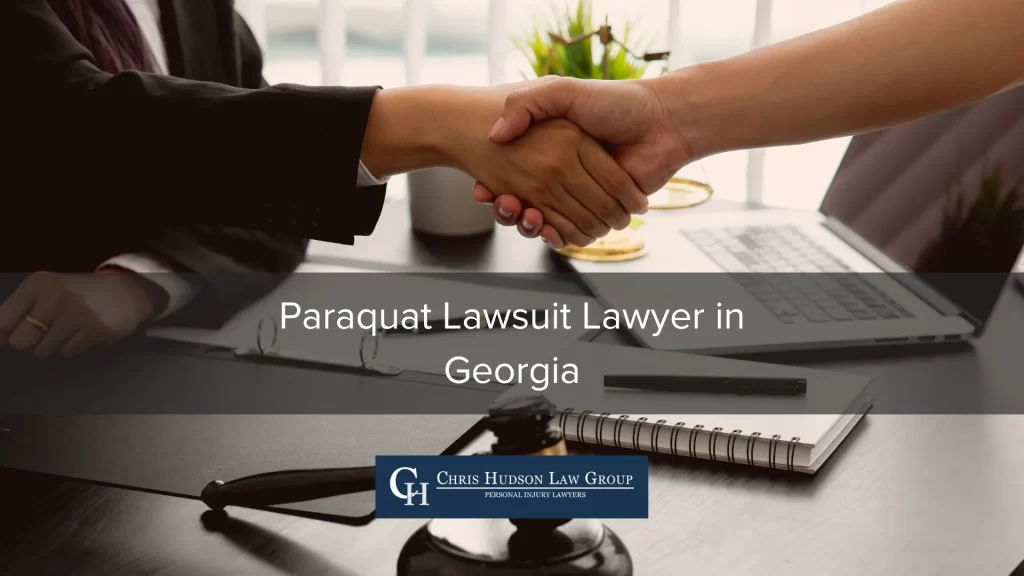 Did exposure to paraquat lead to your diagnosis of Parkinson's Disease or another severe medical condition? If so, you might be entitled to compensation from the manufacturing companies. At Chris Hudson Law Group, our legal team knows the harm caused by dangerous chemicals and the debilitating symptoms you might have experienced. You shouldn't be forced to pay for your medical treatment when the manufacturer is responsible for providing a defective product.
The paraquat lawsuit lawyers of Chris Hudson Law Group have experience representing injured clients and fighting for the justice they deserve. When you hire us, we will use our knowledge and resources to build a strong case and seek the compensation you need to afford your medical bills and other expenses. The manufacturers knew about the potential risks of their herbicide but failed to disclose any warnings. They should be held liable for their negligence and compensate you for your losses.
Learn more about how we can help during a free consultation by calling us at (706) 863-6600 today.
Common Causes of Paraquat Poisoning
Paraquat is a weed killer only used by licensed applicators, such as farmers and agricultural workers. The popular herbicide can effectively prevent grass, weeds, and unwanted vegetation from growing. It's a dangerous product containing toxic materials that can cause serious medical problems.
The United States decided to establish multiple safeguards due to the high toxicity of paraquat, such as including these items in the product:
A strong odor
Blue dye
A chemical agent causing vomiting if ingested
The most common ways a person could suffer from paraquat poisoning are:
Spilling it on skin
Ingestion or inhalation
Direct contact with treated grass or plants
Loading, mixing, or applying the herbicide
Unfortunately, the safeguards and restrictions for paraquat use haven't been enough to protect people from getting sick. Even if you never used the herbicide but live near a farm, you could be at risk of exposure.
Possible Link Between Parkinson's Disease and Paraquat Exposure
Parkinson's disease affects a person's nervous system. The symptoms are minor at first and might not even be noticeable. However, the progression of the disorder can lead to severe and debilitating symptoms.
The most common symptoms include:
Slow movement
Slurred speech
Rigid muscles
Change in balance or posture
Trouble writing
Tremors
Inability to complete certain movements, such as blinking or smiling
The National Institutes of Health studied the effects of the herbicide on farmers and agricultural laborers. The results of this study found that the rate of developing Parkinson's disease was 2.5 times greater in these groups of people than in individuals who never used paraquat. Exposure to the toxic substance damaged cells in the body. Over time, adverse effects resulted from constant contact with the dangerous herbicide.
Common Side Effects of Using Paraquat
Other than the risk of Parkinson's disease, various other complications could arise from paraquat exposure. They include:
Coma
Heart failure
Lung scarring
Weak muscles
Seizures
Kidney failure
Abnormal heart rate
Confusion
Liver failure
Respiratory failure
Pulmonary edema
If you noticed any unusual symptoms or one of these medical issues, you should contact Chris Hudson Law Group immediately. Our paraquat lawsuit lawyers might be able to represent you in your case and help you hold the manufacturer accountable for their actions. You should not have to pay out of pocket for any medical expenses arising from your exposure when someone else was at fault for your disease.
What is Product Liability?
When a defective or dangerous product injures you, you could pursue a product liability case. Product liability law can hold companies accountable for selling products that cause users harm. You developed Parkinson's disease after using paraquat, so you might be entitled to compensation from the manufacturer.
Three main defects or omissions could lead to injuries and death in product liability cases:
Design defect – A design defect occurs during the planning, design, or development of a product. Although some products aren't safe to begin with, such as guns, they're not necessarily defective just because someone gets hurt. You must prove that the defect makes the product inherently dangerous when a consumer puts it to its intended use.
Manufacturing defect – An error, problem, or flaw while assembling a product can result in a manufacturing defect. Common examples are when the manufacturer uses the incorrect materials, attaches parts to the product incorrectly, or doesn't meet specific standards of quality control or safety.
Failure to warn – This is a marketing defect that happens when the manufacturer doesn't provide adequate warning labels or instructions for their product. They must thoroughly test their products before transporting them out of the factory to ensure they're safe for people to use. If they discover an inherent risk but don't disclose it to the public, they could be liable for any injuries from the inherent risk.
Paraquat victims throughout the country believe that the manufacturers of the popular herbicide knew about the increased risk of developing Parkinson's disease but didn't provide the necessary warnings. The company placed profits over safety and hid the paraquat's adverse effects to make money. You could file a product liability claim for compensation from the manufacturer and provide evidence of a marketing defect.
The paraquat lawsuit lawyers of Chris Hudson Law Group know how complicated it can be to handle a lawsuit against a large corporation. You have a much better chance of recovering the compensation you deserve with an experienced legal team on your side. You can depend on us to help you hold the manufacturer accountable for what they've done. We will take on the responsibility of your case from start to finish so you can focus on treating your medical condition.
Compensation Available in a Paraquat Lawsuit
You likely suffered multiple losses after your diagnosis of Parkinson's disease or another health problem. You could seek compensation for these losses during a lawsuit against the paraquat manufacturing company. They might include:
Pain and suffering
Medical bills
Lost wages
Lost earning capacity
Physical impairment or permanent disability
Mental anguish
Damage to personal property
Diminished quality of life
At Chris Hudson Law Group, we know the importance of securing the maximum possible financial award. You should not be left with any out-of-pocket expenses. When we're reviewing your case to determine its monetary value, we will consider all relevant factors, such as:
Type of medical problem associated with paraquat use
The severity of the symptoms
Length of medically necessary treatment
Total expenses from the disease or injury
The estimated cost of future care and assistance required for permanent disability or impairment
Duration of the recovery period
The mental impact of the medical condition
You can depend on our legal team to work hard to prove the manufacturer's negligence led to your disease. Their wrongdoing resulted in a debilitating diagnosis that upended your whole life. We will keep your interests in mind as we're seeking compensation to cover your past and future losses, so you're not left with any bills to pay yourself.
Deadline to File a Lawsuit in Georgia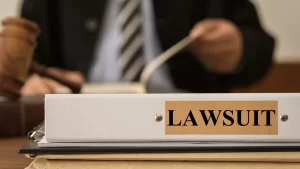 If you want to sue the manufacturer for compensation for your losses, you must abide by the statute of limitations. This is a strict timeframe for initiating legal action against another party. Once the deadline passes, you could lose your right to hold them liable. Georgia has a two-year statute of limitations. That means you have two years from the date of your injury or the date your illness was discovered to file your lawsuit.
You should not attempt to take on your lawsuit alone. An experienced paraquat lawsuit attorney could handle the legal aspects to avoid missed deadlines or errors that might result in a dismissed case. Even though this process might seem straightforward, you could encounter obstacles that you don't know how to overcome. The slightest mistake, such as incomplete medical records, could significantly delay legal proceedings or result in much less compensation than you need.
Modified Comparative Negligence Could Affect Your Compensation
Unfortunately, the statute regarding modified comparative negligence could diminish your monetary losses by your percentage of shared fault. If the jury determines you were partially responsible for your diagnosis or adverse symptoms after using paraquat, they could reduce your compensation.
For example, if your losses equal $50,000, but the jury finds that you were 20% at fault for your injury, you could only seek up to $40,000 in compensation. However, if they determine that the manufacturer was 100% to blame, you could pursue the entire $50,000. The statute also bars financial recovery if you're 50% or more at fault.
Contact Us
At Chris Hudson Law Group, we dedicate our effort and time to every client. You will feel like a priority throughout your entire case. Our work begins during your free consultation. We can review the facts of your case to determine whether we can represent you. If you hire us, we will immediately begin investigating the incident and obtaining evidence to prove what happened. You can depend on our team to aggressively seek the compensation necessary to cover your losses.
If you used paraquat and developed Parkinson's disease or another illness, contact Chris Hudson Law Group immediately. Our paraquat lawsuit lawyers will be your advocate during this traumatic ordeal and fight for the justice you deserve. We never back down from a fight and will do everything in our power to achieve your legal goals. Call us now for your free consultation at (706) 863-6600.