Medical Malpractice Attorneys in Augusta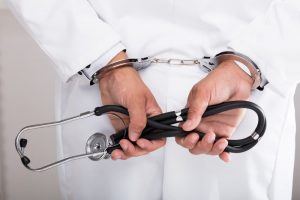 Did you suffer damages because of a negligent medical professional? Contact the Augusta injury lawyers of Chris Hudson Law Group today to discuss your case.
We rely on doctors to deliver the quality medical care we need when we are injured or sick. While the majority of doctors are highly trained professionals who do an excellent job day in and day out, some doctors will make mistakes that simply should not happen. Medical malpractice is an unfortunate reality in Georgia and throughout the United States. Victims of medical malpractice may suffer severe, or even fatal, injuries.
If you or a loved one have been seriously harmed due to medical negligence, you may be entitled to compensation for your losses. With a medical malpractice lawsuit, you can pursue compensation for past and future medical bills, lost wages, pain and suffering, and other types of damages. At Chris Hudson Law Group, our Augusta medical malpractice lawyers have experience successfully litigating malpractice claims. Allow us to handle all the complex and highly technical legal aspects of your claim and provide support every step of the way.
If you or a loved one has been the victim of medical malpractice in the Central Savannah Region, know that you will have an ally with the compassionate medical malpractice attorneys at Chris Hudson Law Group. Our team will deliver unrivaled customer service as we advocate for the best possible outcome for your malpractice. To schedule a free initial consultation, call us today at (706) 863-6600.
Do I Need a Medical Malpractice Lawyer?
An experienced medical malpractice lawyer will discuss with you the injury you suffered, analyze your case from all angles, and, if necessary, proceed with a medical malpractice claim. A skilled medical malpractice attorney can help gather copies of all your medical records and have a medical expert review those records. A skillful, thorough examination of medical records is often a valuable step toward achieving a favorable outcome in a medical malpractice case.
Because the medical field is highly specialized, expert testimony is typically needed to establish the connection between the actions of the negligent doctor or healthcare provider and the resulting injury. If necessary, a lawyer will be able to call on the necessary medical experts for your case.
The medical malpractice laws in Georgia are designed to protect doctors and discourage malpractice claims. To successfully bring a medical malpractice claim, it takes in-depth knowledge of Georgia's malpractice laws and statutes, in addition to experience dealing with the complicated legal process involved with these lawsuits.
If you've been the victim of medical malpractice in Georgia, you should act as soon as possible. Georgia has a two-year statute of limitations on medical malpractice claims, which means that once the two-year time limit runs out, you'll be barred from bringing a claim. Furthermore, it can take a considerable amount of time to prepare a medical malpractice lawsuit. The sooner an experienced attorney gets started building a strong case for you, the better.
Don't delay. Contact us immediately to get started with a confidential consultation.
Why Choose A Medical Malpractice Lawyer from The Chris Hudson Law Group?
Chris Hudson, our founding attorney, has served the Central Savannah Region of Georgia in a wide variety of personal injury cases, including medical malpractice, for over a decade. An Augusta native, Mr. Hudson has lived in Columbia County for almost his entire life. He graduated in the top tenth of his class at Mercer University's Walter F. George School of Law. Mr. Hudson is a proud member of the State Bar of Georgia and South Carolina, the Young Lawyers of Augusta, and the Georgia Trial Lawyers Association.
When you work with the Augusta medical malpractice lawyers at Chris Hudson Law Group, we will tell you how we plan to pursue your claim. We pride ourselves on being honest and transparent with our clients. You can count on us to keep an open line of communication as we make every effort to keep you updated on the progress of your medical malpractice case.
At Chris Hudson Law Group, our objective is to take care of all legal matters so you can focus on your recovery after the medical malpractice incident. When you work with the skilled and compassionate Augusta medical malpractice attorneys of Chris Hudson Law Group, you can rest assured that your claim is in the hands of highly skilled lawyers who have handled many of these types of cases.
Types of Medical Malpractice Cases We Handle
At Chris Hudson Law Group, we handle a wide array of medical malpractice cases, including but not limited to the following types of malpractice:
Misdiagnosis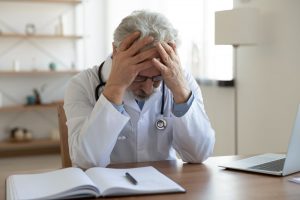 A misdiagnosis occurs when a physician examines the patient but fails to diagnose the correct illness or condition. The doctor may erroneously say the patient has no illness, or they may diagnose the patient with a condition they don't actually have.
A misdiagnosis is a form of malpractice because it prevents the patient from receiving the treatment they need. On the other hand, healthy patients who are misdiagnosed may receive the treatment they don't need. That said, not all incorrect diagnoses classify as malpractice. Malpractice occurs only if the physician failed to do what other physicians would have done in a similar situation, and the patient was harmed or injured as a result.
Delayed Diagnosis
Similar to misdiagnosis, delayed diagnosis occurs when a doctor makes an incorrect diagnosis initially before the patient eventually receives the correct diagnosis. Delayed diagnosis allows the condition or disease to get worse because the patient doesn't receive the proper treatment.
In order for a delayed diagnosis case to qualify as malpractice, the physician must have assessed the patient less competently than other physicians would have. For instance, the doctor may not have ordered a necessary diagnostic test, such as an X-ray or CT scan, that would have led to the right diagnosis.
Surgical Errors
There are several types of surgical errors that may harm patients, such as:
Failure to prepare a patient for surgery by monitoring their medication, vital signs, and diet

Failure to monitor a patient after surgery and respond promptly to infections, blood clots, heart problems, and other issues

Puncturing an organ with a surgical tool
Failure to Treat
Failure to test occurs when a doctor arrives at the correct diagnosis but fails to administer or recommend adequate treatment. These situations tend to occur when doctors are overworked and treating too many patients. As a result of this, doctors may fail to be diligent about treating each and every patient with the basic standard of care. A doctor could also release a patient from the hospital too soon, fail to provide proper follow-up care, or fail to refer the patient to a specialist if necessary.
Birth Injuries
These are one of the most devastating types of medical malpractice. In some tragic cases, birth injuries can result in the death of the baby or the mother. This type of malpractice can occur in many forms. The doctor's prenatal care may have been inadequate, despite the fact the mother sought treatment to ensure the health of her unborn baby. Malpractice can also occur during childbirth, leading to injuries to the mother or the baby. If the birth injuries were preventable, then malpractice likely occurred.
Prescription Drugs
Errors in prescribing medications can result in devastating, and even life-threatening, consequences to patients. In addition to prescribing the wrong drug, prescription drug malpractice cases may involve administering the wrong dosage or failing to be aware of dangerous interactions between drugs.
Anesthesia Errors
These happen when medical professionals fail to properly check equipment and monitor a patient's level of consciousness during surgery.
If anesthesia is negligently administered during surgery, a patient could suffer a heart attack, stroke, psychological trauma, or even death.
Anesthesia should allow a patient to be unconscious and not feel anything during an operation. But if an error occurs, a patient may instead be alert and suffer serious pain during the procedure while being unable to communicate that they are awake, which is known as "anesthesia awareness." Anesthesiologists can make mistakes when administering spinal and epidural anesthesia, leading to complications such as nerve damage, seizures, infections, and allergic reactions.
The Augusta medical malpractice attorneys at Chris Hudson Law Group are ready to help you with your medical malpractice claim. Our experienced and compassionate lawyers are committed to protecting your rights and recovering the maximum compensation possible under Georgia law.
Contact a Medical Malpractice Lawyer From The Chris Hudson Law Group in Augusta, GA
Medical malpractice cases are incredibly complicated. These cases involve extensive knowledge of Georgia state law, insurance, advanced medical practices, and more. Don't try to take on your medical malpractice case alone.
If you or a loved one were injured due to the negligence of a doctor, nurse, or other healthcare provider in Augusta, contact the skilled and experienced medical malpractice lawyers at Chris Hudson Law Group.
We offer free, no-obligation consultations, so you have nothing to lose by learning how our legal team can help you recover the compensation you are entitled to.
Call now at (706) 863-6600. Our attorneys work on a contingency fee basis, so you won't owe us any fees until you receive a settlement. You have nothing to lose by asking for help. Contact us now to discuss your case.