Studies Indicate That Exposure to Monsanto's Weed Killer Roundup® Increases Your Risk of Developing Non-Hodgkin's Lymphoma
Posted on Monday, October 14th, 2019 at 9:27 pm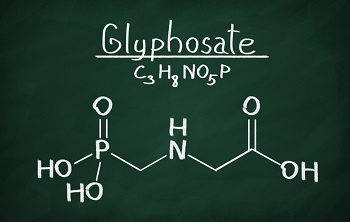 Since the mid-1970s, Monsanto's Roundup® products have helped farmers, landscapers, and homeowners maintain their crops, lawns, and gardens. However, this popular weed killer contains a dangerous herbicide called glyphosate, and studies have found that there may be serious risks associated with exposure to products that contain this ingredient.
Glyphosate Safety Studies
Glyphosate, the main ingredient in Roundup, has been the subject of numerous safety studies, including:
Non-Hodgkin's lymphoma and specific pesticide exposures in men: cross-Canada study of pesticides and health. This study, published in 2001 in Cancer Epidemiology, Biomarkers & Prevention, was designed to investigate the link between specific pesticides and non-Hodgkin lymphoma (NHL). The researchers found a positive association between NHL and pesticides containing glyphosate.
Integrative assessment of multiple pesticides as risk factors for non-Hodgkin's lymphoma among men. In this 2003 study, published in Occupational and Environmental Medicine, researchers looked closely at farmers in the United States Midwest and found that exposure to pesticides, including glyphosate, could be connected to cases of non-Hodgkin lymphoma.
Pesticide exposure as risk factor for non-Hodgkin lymphoma including histopathological subgroup analysis. A 2008 study, conducted by Swedish researchers and published in the International Journal of Cancer, found glyphosate exposure could significantly impact a person's risk of developing non-Hodgkin lymphoma.
Non-Hodgkin lymphoma and occupational exposure to agricultural pesticide chemical groups and active ingredients: a systematic review and meta-analysis. In a 2014 study that reviewed three decades of data, researchers found that pesticides and herbicides are partly responsible for an increase in non-Hodgkin lymphoma cases. This study was published in the International Journal of Environmental Research and Public Health.
Glyphosate Warnings and Actions
Warnings about the potential dangers of glyphosate have been issued, including:
A 1985 warning from the Environmental Protection Agency (EPA).
An EPA committee found that Roundup could cause cancer. However, the agency reviewed the committee's findings in 1991 and rescinded the warning.
A World Health Organization announcement in March 2015.
The World Health Organization's International Agency for Research on Cancer announced that glyphosate is probably carcinogenic to humans.
Additionally, in 2017, French President Macron announced his intent to ban glyphosate-based weed killers, including Roundup. The products will be phased out over the next few years.
Contact a Roundup Injury Lawyer If You've Been Hurt
Individuals who have developed non-Hodgkin's lymphoma after using Roundup are holding Monsanto, the maker of Roundup, accountable by filing lawsuits seeking damages for their injuries. You may be able to join with other Roundup users diagnosed with cancer to pursue a mass tort action against Monsanto. To learn more about protecting your rights, you need to speak with an experienced mass tort lawyer as soon as possible. Please contact us online or call our office directly at 706-863-6600 to schedule your free confidential consultation.