Burns in Nursing Homes
As facilities that are charged with caring for some of the most vulnerable members of society, nursing homes are obligated to maintain their facilities in a way that keeps their residents safe. This includes following the correct measures for preventing fires and evacuating residents in the event of a fire emergency. If nursing homes do not properly follow these measures and a resident suffers a burn injury, the facility can be found liable in a lawsuit.
If you have a loved one who has suffered burns in a nursing home, contact the experienced personal injury lawyers at Chris Hudson Law Group as soon as possible. Our skilled attorneys can help prove that the nursing home was at fault for the skin burn and can assist you in recovering financial compensation for medical expenses as well as for physical and psychological pain and suffering.
Call us today at (706) 863-6600 or contact us online to schedule a free consultation with a member of our legal team.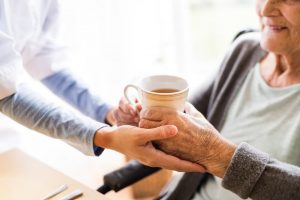 Signs of a Burn
Individuals who have suffered burns tend to have mild to severe pain, redness, peeling, and/or blisters at the affected site. Many burn patients also experience full-body flushing, sweating, tenderness, and increased sensitivity to pain.
The Cleveland Clinic classifies burns into the following three degrees:
First-degree burns: affect the skin's outer layer. They result in pain, redness, and swelling.
Second-degree burns: affect the top and underlying layers of the skin. These burns lead to intense pain, as well as extensive blistering, redness, and swelling.
Third-degree burns: affect the skin's deepest layers. These burns can destroy skin tissue, muscle fiber, fat, bone, and nerve endings, resulting in the loss of all sensation in the affected area. Burned skin may be leathery, black, red, or white.
The pain one experiences due to the burn typically depends on the area of the body that is affected. Extensive burns can cause a person to go into shock or lose consciousness and can result in weakness, clammy skin, and blue fingernails and lips. The most painful burns include electrical burns, chemical burns, and scalding caused by exposure to hot liquids or vapors.
In general, if the affected area of a burn has severe pain, is swollen or red, or exhibits an oozing liquid or foul odor, it requires immediate medical attention as it could be infected. Also, burns larger than the palm of your hand should receive medical attention as soon as possible.
Why Do Burn Patients Die?
Patients with particularly serious burn injuries can often suffer critical secondary effects, including multi-organ failure. Such situations require immediate care, involving complex wound care as well as pain control management at the beginning of the healing process. Thereafter, physical or occupational therapy, skin grafting, or cosmetic reconstruction may be necessary.
Even if the victim receives great care in the aftermath of the burn, there is still a risk that life-threatening complications may develop from the injury or from smoke inhalation from the fire. These complications can include:
Sepsis (infection of the blood)
Renal failure
Respiratory distress
Contractures
Edema
Hypovolemic shock
Degraded skin integrity
Impairment in kidney, liver, or heart function
If a loved one was involved in an accident that caused burns in a nursing home, it's important that you act quickly to prevent secondary effects and further consequences. Contact us immediately to make sure your loved one gets the care and attention they need.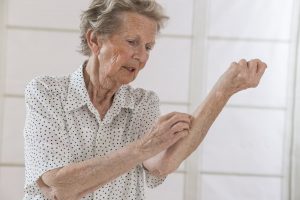 Fires and Burns at Nursing Homes
Fire safety is one of the most important risk assessment factors in a nursing home. Every facility is required to follow health care and safety guidelines, especially considering the vulnerability and reduced mobility of their residents.
The federal government mandates that several fire safety checks be carried out in each nursing home as a part of their annual inspection. These inspections evaluate everything about the fire safety systems in place rather than simply sampling a few items to inspect.
Nevertheless, fires do still occur. Sometimes, this is due to the unsafe smoking habits of the residents, overheating electrical appliances, or the improper use of matches or lighters by residents with limited cognition.
A large proportion of nursing home fires begin in the kitchen or the dining area. For this reason, facilities need to take measures to keep these areas separate from the rest of the facility and implement safeguards that can keep potential fires from spreading further. If some part of the facility does catch fire and burn, the results can be extremely deadly for residents who are immobile and may not have time to evacuate.
Even if the nursing home is not directly responsible for the fire, it can still be held liable if it has not taken the correct steps to keep its residents safe, including having regularly-tested sprinklers and a practical fire evacuation plan.
Not all skin burns, however, involve fire. Sometimes residents can experience serious burns due to scalding from hot water. For example, if a resident is left unsupervised in a shower or a bath, they can receive first- or second-degree burns to the skin and its underlying tissue. Such burns can require comprehensive care and pain management. Other potential causes of skin burns in nursing homes include:
Hot water spills
Unsupervised smoking
Overly hot food or drinks
Make Sure Your Loved One is Properly Cared For – Know What to Look Out For
Burns are not the only warning sign you need to watch out for. You should remain vigilant and contact us immediately if you notice any of the following:
Contact a Lawyer that Specializes in Nursing Home Burn Injury Cases Today
If you have a loved one who has experienced skin burns in a nursing home, you may feel angry, shocked, and uncertain about what you should do. If you are considering filing a claim against the nursing home, you may not know what steps you need to take to prove that negligence caused the burns. In truth, liability can be difficult to prove, and the nursing home's insurance representatives will do everything they can to deny culpability. An experienced lawyer can help you avoid saying anything to the insurance adjusters that could ruin your case.
Fortunately, the Chris Hudson Law Group legal team is here to help you and your family get justice for the recklessness or negligence that led to your loved one's injury. Our past clients say that we know how to respond to a crisis.
Our Augusta nursing home abuse and neglect lawyers will stand up to the facility and fight aggressively on your behalf to secure compensation for the medical expenses associated with your family member's burns and for the physical and emotional pain and suffering they have endured.
Contact our experienced Augusta team today and let us help you understand what your legal options are. All our discussions will remain confidential. Contact us now at (706) 863-6600.