Bruises and Cuts from Nursing Home Abuse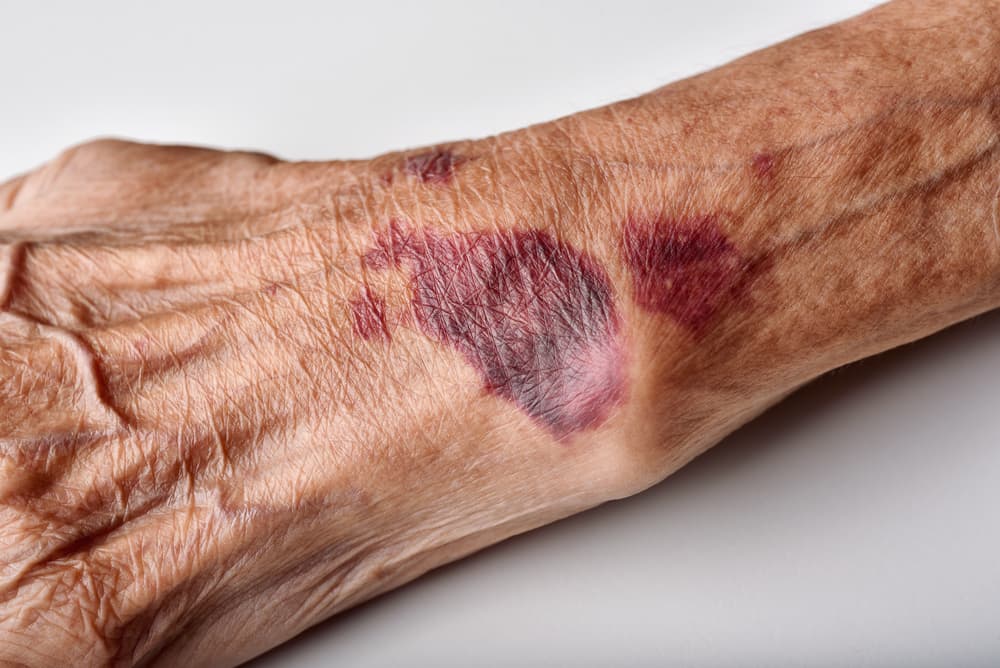 In 1960, just one percent of the population was over the age of 85. By 2020, that percentage was seven percent, and experts estimate it will grow to 15 percent by 2040. An increasingly aging population also means that more people are considering nursing homes and assisted living facilities for themselves and their family members.
Unfortunately, not all nursing homes have caring and compassionate staff who take care of their clients in the same way they would be cared for at home.  The personal injury lawyers of Chris Hudson Law Group have the experience and skill to pursue compensation if your loved one has suffered bruises and cuts from nursing home abuse.
If you believe a loved one has been victimized, you should first report the abuse to law enforcement. Your next phone call should be to the law offices of Chris Hudson Law Group at (706) 863-6600 to schedule a confidential consultation and learn what your rights are.
You Have a Limited Time to File a Lawsuit
In Alabama, there is a limited time in which you have to file a lawsuit. This is called the statute of limitations. In Georgia, you have two years from the date of an accident or injury to file a lawsuit. If you go beyond those two years, you are barred from filing suit. This means that you cannot recover damages from the nursing home responsible for injuring your loved one through the court system.
During those two years, you must gather evidence to prove your claim, negotiate with the nursing home's insurance company, and file the necessary paperwork in court. Since none of these processes can be done in an instant, two years can quickly pass.
What Is Nursing Home Abuse?
Unfortunately, nursing home abuse has become so common that the attorneys of Chris Hudson Law Group have become skilled in this area of the law. Nursing home abuse is when residents of the nursing home suffer from physical, emotional, financial, or psychological harm.
This happens because of neglect or intentional abuse from caregivers. The nursing home and staff can be held liable for providing inadequate care to the residents. The nursing home can be held negligent for failing to effectively screen their employees, improperly supervising them, or improperly maintaining the facility.
Residents of a nursing home have the right to receive safe and adequate care. How the facility is regulated depends on the federal programs in which they participate. For example, the Medicare program requires that all residents remain free from physical abuse, mental abuse, verbal abuse, and sexual abuse. They may not be restrained for punishment or convenience.
Some signs and symptoms of abuse include:
Contact a nursing home abuse lawyer for help if you notice any of these symptoms.
How Bruises, Cuts, and Lacerations to the Skin Happen in Nursing Homes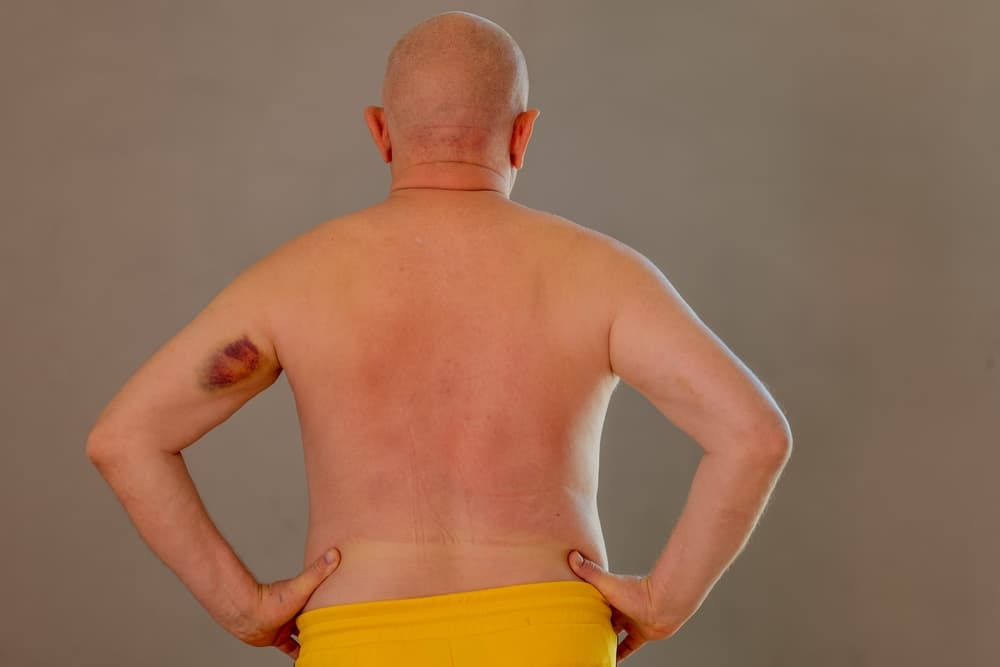 Nursing home abuse can be either intentional or unintentional. It can result in the resident requiring emergency care and, in some cases, residents have died from the abuse they suffered. Unfortunately, the problem is often connected to understaffing and improper training. When staff is burned out, they could take their anger out on the people who are most vulnerable — residents in the nursing home for whom they are responsible.
As a person ages, the skin becomes more susceptible to bruising, cuts, and lacerations. Bruising occurs when blood vessels break down and cause coloration changes in the skin. A reduction in muscle tissue can also contribute to bruising.
The elderly may be on blood thinners and medications that make them more prone to skin bruises. While the presence of a bruise on an older adult may prove victimization, accidental bruises in residents who are highly prone to bruises from medication may not indicate nursing home abuse.
Family members may also find that their loved one is reluctant or entirely unwilling to talk about any suspected abuse. They may try to minimize visible injuries. This can happen when the resident is fearful of more abuse if they report the incident since they often remain in the same facility. Investigators and family members should take additional steps to be sure that their loved ones' explanation of suspicious injuries or bruises is reasonable.
Cuts and lacerations can occur for the same reason. Thinning skin can break more easily, so it's crucial that any cut, laceration, or bruise is investigated thoroughly. Injury patterns can help forensic nurses identify victims. The head, neck, and face are some of the more common sites of injury. Bruising and lacerations on the arms may be the result of poorly delivered care, a physical altercation, or abuse.
Accidental bruising happens in a predictable pattern. However, cuts and lacerations can occur on the arms and legs from negligent care or outright abuse. Bruises, cuts, or lacerations that occur on the abdomen or back are suspects of nursing home abuse.
Breaks in the Skin Can Lead to Infections
As people age, changes to the immune system mean there is a slower response to wound healing. After a cut or laceration, the elderly require good wound care to reduce the potential risk of infection. Nursing home infection control procedures must be in place to help reduce the risk.
A 2019 analysis of Medicare beneficiaries found that there were 8.2 million people who had wounds, both infected and not, with Medicare's costs ranging from $28.1 billion to $96.8 billion. Wound management is important in the elderly since even small wounds can become chronic in senior citizens.
If a nursing home resident received a cut or a laceration as a result of abuse, it might be unlikely that they will receive proper wound care. Wounds are an ideal breeding ground for pathogens. When seniors don't have the dexterity, mobility, or mental capacity to care for their own wounds, it increases the risk of infection.
The consequences of infection for an elderly person are serious. Infections can rapidly spread, threaten long-term health, or even cause death. Contact us immediately if you notice that your loved one has not received adequate treatment for their infection.
Steps to Take if You Suspect Nursing Home Abuse
If you suspect there is nursing home abuse, notify the staff immediately. Make sure the complaint is documented, signed, and added to your loved one's file. You are well within your rights to request a transfer to a treatment center.
Your next step is to notify law enforcement and then speak with a nursing home abuse and neglect lawyer from Chris Hudson Law Group immediately. You may think handling the case on your own would be simpler and faster. However, this can create potential problems in successfully resolving your case. Don't wait. Send us a message to set up a free consultation right away.
When you're not familiar with the law and statutes governing nursing home care, the nursing home's insurance company may try to take advantage of you. Hiring a lawyer is crucial to advise you on how to speak to insurance adjusters, properly handle the legal aspects of the case, and protect your loved one's rights.
After you hire Chris Hudson Law Group, we'll review the details and determine whether there is a strong case. We'll perform a thorough investigation and gather compelling evidence to prove the abuse. Documentation is crucial to show the timeline and how the injuries occurred.
Call Your Augusta Nursing Home Bruise and Cut Attorney Today
The Augusta nursing home abuse attorneys of Chris Hudson Law Group are committed to the health of our elderly citizens. We understand how overwhelming and frustrating it can be to have a loved one abused at the hands of another. We are ready to help you take immediate action and put a stop to the abuse or neglect.
Our legal team will investigate the abuse and work diligently to ensure that all liable parties are held accountable. Our past clients will tell you that we act swiftly in the face of crisis.
You can speak with one of our legal team 24/7 using the live chat feature on our website, or fill in the contact form and someone will be in touch shortly about your case. We will answer any questions you have and set up a consultation with one of our attorneys.
Call Chris Hudson Law Group today at (706) 863-6600 if you suspect that your loved one is the victim of nursing home abuse.