Traumatic Brain Injury in Nursing Homes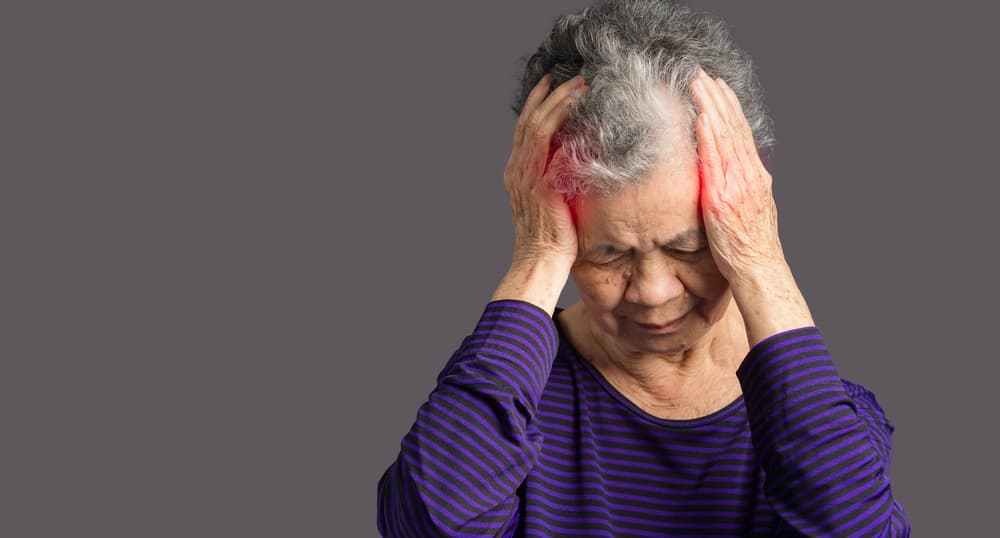 Nursing homes care for some of the most vulnerable members of society. As such, they are charged with keeping the residents safe, screening employees, and properly supervising them. When things go awry in a nursing home, the residents can suffer greatly.
If you have a loved one in a nursing home whose behavior changed quickly, is complaining of frequent headaches, or is sleeping more frequently, they should be evaluated for a traumatic brain injury. Chris Hudson Law Group understands the financial and emotional burden that accompanies a loved one's injury and we are here to help you go after both compensation and justice.
We recognize that compensation cannot change what's happened, but it can help pay expenses. After a traumatic brain injury in a nursing home, your family member may need added medical care and rehabilitation. They may be eligible for compensation that can help pay for added medical expenses. That can relieve some of your burden.
Call our office at (706) 863-6600 today to schedule your confidential consultation. We'll discuss the details of your case and advise you on your next best steps.
How Long Do I Have to File a Lawsuit?
Like all states, Georgia limits how long you have to file a personal injury lawsuit. This time limit is called the statute of limitations. In Georgia, this is two years from the date of the injury. In that two-year time, you must gather evidence to support your claim, negotiate with the at-fault party's insurance company, and file the necessary paperwork in court.
Investigating and negotiating can take months. This means two years can pass before you realize it. It is crucial that you contact an Augusta nursing home abuse attorney as soon as you determine that your loved ones may have suffered abuse. This ensures that your attorney has enough time to go through the necessary steps to fight for fair compensation.
What Is a Traumatic Brain Injury?
A traumatic brain injury is abbreviated as TBI. Traumatic brain injuries happen on a continuum. A mild traumatic brain injury is also called a concussion. According to the Centers for Disease Control and Prevention, approximately 176 people died each day in 2020 from a TBI-related injury. In 2019, there were more than 223,000 people who were hospitalized after a TBI.
A traumatic brain injury is an injury to the brain that is caused by a violent blow or jolt. It can be caused by something hitting the head or by the head hitting a stationary object. A mild injury can temporarily affect your brain cells, but a more serious injury can result in bruising, bleeding, torn neurological tissue, and other physical damage.
People who have a traumatic brain injury can experience a wide variety of physical and psychological damage. Some signs and symptoms appear immediately after the event, and others can appear days or weeks later. Your loved one may have suffered a traumatic brain injury if they have some of the following symptoms:
Headache
Nausea or vomiting
Fatigue
Sleepiness
New problem with speech, dizziness, or loss of balance
New problems with blurred vision, ringing in the ears, or a change in taste or smell
Sensitivity to sound or light
Memory or concentration problems
Anxiety or depression
Difficulty sleeping
Sleeping more than usual
Agitation or combativeness
Slurred speech
Why Are Senior Citizens at Risk?
According to the CDC, people aged 75 years and older had the highest risk and rate of hospitalization and death from a traumatic brain injury. Data show this group has 32 percent of all TBI-related hospitalizations and 28 percent of all TBI-related deaths.
Falls are the leading cause of traumatic brain injury in older adults, followed by motor vehicle accidents. Additionally, the older the individual, the greater the likelihood of a negative outcome after the injury. One reason for this is brain shrinkage that happens with age.
This leaves more space between the brain and the skull and more risk for damage to the blood vessels that connect the brain to the skull. These are called bridging veins. They also shrink and become thinner and, therefore, more susceptible to damage.
What to Do if You Suspect Nursing Home Abuse
If you believe that your loved one was injured in a nursing home and suffered a traumatic brain injury, you must take immediate steps. First, notify the staff and make sure a complaint is documented in your loved one's chart.
You can request to have the individual transferred to a hospital for treatment and then rehabilitation. These medical records can benefit your case. Your next step is to hire a nursing home abuse lawyer from Chris Hudson Law Group immediately.
Our compassionate and experienced attorneys will walk you through the process of negotiating with the nursing home's insurance company or filing a lawsuit if it is necessary. If you try to handle the case on your own, it could lead to potential problems and no compensation to help pay your loved one's medical bills.
When you hire our legal team, we review the details and determine whether we can help build a strong case for you. Through investigation and gathering evidence, we put together documentation that can show a timeline of injuries that resulted in your loved one's injury.
If your loved one is injured, the nursing home's insurance company will likely send an insurance adjuster to speak with you. They often present themselves as a friend of the victim. However, their goal is to gather evidence to disprove your claim.
You should not speak with an insurance adjuster unless you have legal representation. Your lawyer can help you avoid accidentally saying something that could negatively affect your case.
Call Your Augusta Nursing Home Abuse Lawyers from Chris Hudson Law Group
If you have a loved one who suffered a traumatic brain injury in a nursing home, contact an experienced nursing home abuse and neglect attorney from Chris Hudson Law Group to defend your rights and fight for fair compensation. Our legal team understands the burden a loved one's injury can cause. Our clients will tell you that we handle the legal situation, so that you can focus on what matters most to you.
We also know that every situation is unique. Call our office today at (706) 863-6600 or contact us online to schedule your confidential consultation. We'll discuss your case and offer you advice on how to move forward. Don't delay. Call Chris Hudson Law Group now.