Untreated Infections in Nursing Homes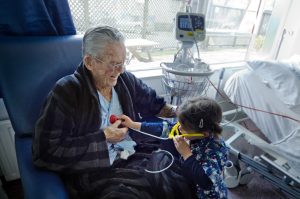 When you put someone you love in the care of a nursing home, you deserve to have confidence that their healthcare needs will be treated with the highest priority. If a nursing home resident acquires an infection, and the staff neglects to treat the situation with the attention and care it deserves, the results can often be fatal. In this kind of tragic situation, the nursing home needs to be held accountable.
Chris Hudson Law Group has the experience and skill necessary to pursue compensation from the people who have mistreated your loved one. If someone in your family member was injured or lost their life because of an untreated infection in a nursing home, contact us today. We will treat your case with the respect and dignity it deserves.
Call us today at (706) 863-6600 or reach out to us online to schedule a free consultation, and we can discuss your legal options.
Common Diseases Resulting from Untreated Infections in a Nursing Home
If left untreated, just about any infection can lead to serious complications or even death. This is especially true for the elderly or those who are otherwise physically vulnerable. The skilled attorneys at Chris Hudson Law Group have experience bringing cases against nursing homes for infections such as:
Sepsis
Coli
Urinary Tract Infections
Scabies or Bed Bugs
Influenza (the Flu)
Surgical Site Infections
Pneumonia
Severe Cough / Respiratory Infections
Diarrhea or Vomiting Diseases
Hepatitis A
MRSA Superbug
Staph Infection
If you have a family member who, as the result of an untreated infection in a nursing home, contracted any of the above health problems and was consequently hospitalized or lost their life, it is important to contact our trusted nursing home infection attorneys right away.
Liability Against a Nursing Home in Infection Cases
Nursing homes are essentially breeding grounds for the kinds of pathogens that lead to infections. What makes this problem worse is the fact that elderly residents, who are particularly susceptible to these diseases, cycle in and out of these facilities from hospitals with a high degree of frequency. This situation results in an environment that is rife with disease.
Because of the high levels of infection-causing bacteria in these facilities, nursing homes have a legal duty to maintain the cleanliness of their residents. Preventable infections can occur if the nursing home neglects to keep its patients bathed and clean of feces and urine. If the resulting infection leads to severe injury, extended hospitalization, or wrongful death, the family members are entitled to file a lawsuit.
Furthermore, if one of the nursing home's residents is known to have an infectious disease such as coronavirus, MRSA Superbug, or the flu, the nursing home has a responsibility to isolate the infected resident. This is intended as a way of keeping the disease from spreading throughout the care facility.
Why Is Infection Control So Important in a Nursing Home?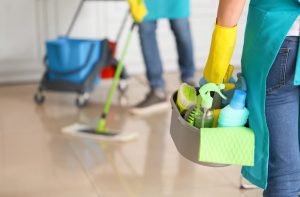 The patient population in a nursing home is generally made up of elderly, sickly residents. Because they have weakened immune systems, they are unable to fight infections as younger, healthy people can. Furthermore, they tend to live in very close quarters with their fellow residents. They eat in the same dining facility, attend therapy in the same room, and engage in their social activities in groups. This unique combination of factors makes it highly likely that contagious infections can overrun an entire nursing home population from a couple of sneezes or coughs.
For these reasons, Georgia state law requires nursing homes to put infection control and prevention measures in place.
What Should Nursing Homes Do to Prevent Infections?
The primary legal duty of nursing homes is to keep residents clean and safe. But proper infection control in nursing homes is about far more than good sanitation practices. If a nursing home detects an infection, the facility's staff needs to start working right away so that they can treat the affected patient or patients and contain the disease so that it does not spread further.
Practices to prevent resident infection include:
Regularly bathing residents and keeping them clean
Timely changing of diapers of incontinent residents
Contacting an external doctor as soon as signs of infection appear
Ensuring that caretakers wear gloves when tending to residents
Practicing regular handwashing for both residents and staff
Isolating or quarantining residents with communicable diseases
Wearing personal protective equipment when interacting with residents with infectious diseases
Administering antibiotics as ordered
Cleaning and changing bed sheets, linens, and wound bandages often
Disposing of waste products in a sanitary manner
Why Bring a Lawsuit for an Untreated Nursing Home Infection?
Filing a claim on behalf of a victim who has suffered from a nursing home-acquired infection is a means of achieving justice for that person. These facilities are charged with caring for our elderly, and they receive vast sums of taxpayer money via Medicare so that they can do just that. To provide proper care, they must abide by strict regulations.
If a nursing home is negligent in its responsibility to abide by the rules, the result is sickness and suffering that should have been prevented. This is when action is necessary. The civil justice system has provisions in place that allow you to seek compensation through a lawsuit. The money you stand to gain will not fix the suffering your loved one has endured and will not bring them back if you have lost them. Nevertheless, the action you take can be a means of dissuading the negligent facility from ignoring its responsibilities again.
Speak to an Augusta Nursing Home Abuse Attorney Today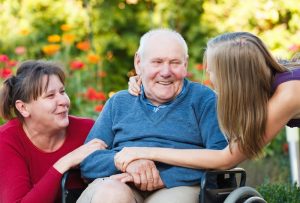 If you have a loved one who has suffered or lost their life because of abuse in a nursing home, the legal professionals at Chris Hudson Law Group are ready to help you in your fight for justice.  We handle nursing home abuse cases related to:
We will help you understand your options and we will take care of the legal complexities so that you can focus on looking after your family. Our past clients will tell you that we are kind and we act quickly to resolve the issue.
Call a nursing home abuse and neglect lawyer from Chris Hudson Law Group today at (706) 863-6600 or contact us online to set up a confidential consultation about your case.