Medication Errors in Nursing Homes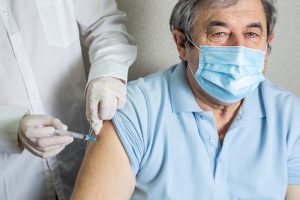 Many nursing home residents require various types of medication in order to remain healthy. The average nursing home administers hundreds, or possibly even thousands, of pills and other forms of medication on a daily basis. As a result, the nursing home staff members are tasked with keeping track of a large amount of information related to the health and well-being of their residents, and there is virtually no room for error.
Unfortunately, the high number of patients in nursing homes makes it likely that prescription medication errors will occur. In fact, an increasing number of residents have been the victims of such errors. One study suggests that between 16 and 27 percent of nursing home patients have been affected by medication errors. In some instances, these mistakes can lead to serious health problems or even death.
If your loved one has been harmed or lost their life due to a prescription medication error in a nursing home, you may have the right to claim compensation for their injury or wrongful death. Chris Hudson Law Group is here to help you hold the responsible party to account.
Contact us today at (706) 863-6600 for a free consultation.
What Is a Prescription Medication Error?
According to the National Coordinating Council for Medication Error Reporting and Prevention (NCCMERP), a medication error is a preventable event that can cause or contribute to the inappropriate use of medication or harm to a patient. This can occur when the medication is under the control of the health care professional, the patient, or another consumer.
There are many types of medication errors in nursing homes, and these include:
Over- or under-dosing the patient
Neglecting to provide the patient with all the medications that were prescribed to them
Giving one resident's medication to another resident and vice versa
Dispensing medications that have expired
Failing to provide medications at their proper frequency
Failing to shake or mix medications as required
One of the main responsibilities nursing homes have is to keep their residents safe. When they fail to administer medications or dosages in the manner the patients require, they need to be held accountable for their negligence.
How Do Nursing Home Medication Errors Happen?
Due to the large number of residents that require large amounts of medication at the same time, there is always a possibility that errors will occur unless strict measures are followed to ensure that the correct medication gets to the right patient at the right time.
One reason this does not always happen is that many nursing homes often have a high resident-to-staff ratio. When nursing home workers are overwhelmed with high numbers of patients, the stress they are under makes them more likely to make mistakes. Nursing homes that do not take every measure to ensure that their facilities have the legally required staffing numbers can and should be held accountable for putting their residents in danger from medication errors.
This is just one way in which nursing homes may fall short of the standards of care that are put in place by agencies such as Medicare, the U.S. Department of Health and Human Services, the National Center of Elder Abuse, and the Georgia Department of Community Health. The standards are meant to protect residents from neglect and abuse, and nursing homes that do not adhere to these guidelines are more likely to make dangerous medication mistakes as well.
Dangers of Blood Thinners
While some medication errors will have less serious consequences than others, mistakes relating to the administration of blood thinners have the capacity to lead to severe health problems very quickly. The American Journal of Medicine reports that up to 34,000 nursing home residents suffer serious health consequences every year due to errors involving blood thinners.
Many patients in nursing homes take blood thinners in order to help reduce their risk of stroke. They can be effective and even lifesaving. However, they can also cause fatal bleeding if they are administered incorrectly. This is because the main mechanism of blood thinners is to reduce the blood's ability to clot. When a patient receives too much of a blood thinner, they may bleed uncontrollably if they receive even a relatively minor cut. If they receive too little of the medication, they could have a stroke.
Furthermore, many antibiotics can possibly compound the effects of blood thinners. Therefore, nursing home staff members need to be aware of the types of drug interactions that might have an unwanted effect on their residents.
Overmedication of the Elderly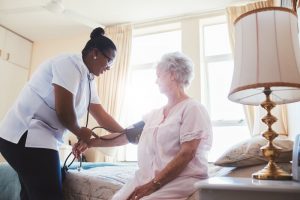 It is reasonable to expect that when we place our elderly loved ones in the care of a nursing home, the staff attending to them will take every care to administer any required medication only for the time it is actually necessary. Unfortunately, it is common for nursing homes to prescribe some medications to their residents continuously, even if the drug was only required on a temporary basis.
Similarly, sometimes two different medical professionals will diagnose an elderly patient and prescribe two different medications that are designed to perform the same function. This can result in an overmedicated individual who is experiencing unnecessary side effects and complications that are created by the interaction of the two drugs. What's worse is the symptoms of these side effects and complications may be written off as caused by other things, such as simple anxiety that is unrelated to the medication.
Contact an Experienced Nursing Home Abuse Attorney
The thought that your loved one might be on the receiving end of medication errors can be incredibly overwhelming. If you believe this is the case, you and your loved one could be eligible for compensation for any harm that may have come to them as a result of these mistakes.
The experienced Augusta nursing home abuse attorneys of Chris Hudson Law Group are passionate about protecting the rights and interests of victims, and we are ready to help you today. We are unafraid of fighting on your loved one's behalf so that you can receive the compensation that can help you pay for their medical expenses.
Contact a member of our knowledgeable legal team today for a free consultation. Call us now at (706) 863-6600.