What Happens After My Lawyer Sends a Demand Letter?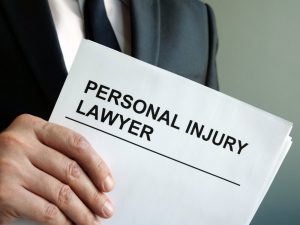 If you were injured in an accident in Augusta that was not your fault, you might be entitled to compensation. However, while insurance companies plan for the eventuality of paying insurance claims, they do not make the process easy.
After an accident-related injury, you must file paperwork with the at-fault party's insurance company to claim the benefits you are owed. The compensation you receive for your personal injury and property loss can help pay your expenses and replace your damaged or lost personal items.
This can help make your recovery just a little bit easier. When you work with an experienced personal injury attorney in Georgia, they may also write and send a formal demand letter to the individual and their insurance company.
What Is a Demand Letter
In a personal injury claim, a demand letter may be drafted by your attorney and sent to the insurance company and the defendant. This formal letter states the facts of the claim and provides the individual and insurance company with a monetary amount that you find acceptable to settle the claim.
The contents of a demand letter can vary based on the situation and the style of the attorney who writes it. In other words, while the letter must include certain components, its structure can change. Demand letters should contain some of the following information:
Background information about you and your family and how your accident-related injuries have affected your family unit
How the accident and injuries have affected your life and your future
How the accident happened
The reason you believe the defendant is at fault
An outline of the damages and losses you have experienced, including dollar amounts for verifiable expenses
Legal arguments that apply to your situation
A specific amount of money that you will accept to settle the claim
The letter puts the defendant and the defendant's insurance company on notice that you have a legal claim and intend to pursue it. However, some of this information may not be available when the letter is written. For example, you may not have an expert estimation of future medical expenses if you are still recovering from your injuries.
Although demand letters are helpful, they need not be sent before starting a personal injury lawsuit. How your claim is settled, or your lawsuit concluded, depends on various factors. You may send an initial demand letter and negotiate a settlement without ever having to file a lawsuit.
Sometimes, you may file a lawsuit without ever sending a demand letter. You and your attorney can discuss the factors involved to make the best judgment call for your situation.
How Long After a Demand Letter Can I Expect Settlement?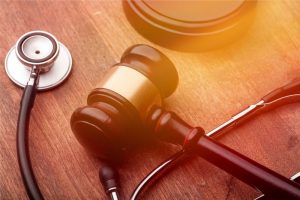 According to the law, insurance companies are not allowed to delay the settlement process unnecessarily. However, there are several legal tactics they may use. For example, after sending a demand letter, the insurance company may come back with a counteroffer.
They may continue this negotiation technique under the pretense of continuing legitimate settlement negotiations, hoping that you will become discouraged and drop your claim. However, an experienced personal injury attorney from Chris Hudson Law Group recognizes many tactics that insurance companies use. We are aggressive negotiators and skilled litigators who will ensure enough evidence is presented to the insurance company to prevent unnecessary delay.
If the demand letter results in a successful and fair settlement offer, you can expect to receive your settlement check within four to six weeks of the settlement agreement being signed. Several steps must be completed to send you a check you can deposit in the bank.
Each of these steps can take several days, adding up to approximately four to six weeks. This can be delayed further if a crucial person at the insurance company, such as the insurance adjuster, has a planned vacation or an unexpected medical or family emergency that takes them out of the office.
If your attorney feels the insurance company is purposely delaying sending your settlement check, it's possible to seek intervention from the court. However, a phone call to the insurance company is sometimes enough to get the ball rolling again.
Contact Chris Hudson Law Group Today
If you experienced an accident-related injury that was not your fault, you need an experienced and skilled attorney to represent your rights and aggressively negotiate for fair compensation.
The award-winning and nationally recognized Augusta personal injury attorneys of Chris Hudson Law Group understand the overwhelming financial, physical, and emotional stress that happens after an accident.
Our team is here to help our clients receive the compensation they deserve and support them every step of the way.
Contact our office at (706) 863-6600 today for a free, confidential consultation and case evaluation.