How Are Personal Injury Settlements Paid Out?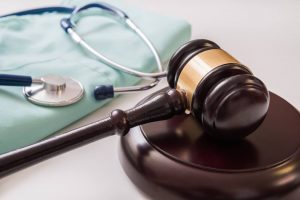 If you were injured in an accident that was not your fault, you might be entitled to compensation. While money cannot make up for your injuries, it can help pay your medical expenses, make up for lost wages, and pay to replace your personal property. This can help your recovery be just a little bit easier.
Although you may be entitled to compensation, insurance companies do not usually make getting money easy. When you work with an experienced personal injury attorney, they can negotiate with the insurance company for a fair settlement. Once you and the insurance company have settled, many question when they will see the insurance settlement paid out.
Insurance Settlements Can Be Simple or Complex
After experiencing accident-related injuries, you may have mounting medical bills. Sometimes, an insurance company will send money for verifiable medical bills before the final settlement. This can help to reduce the risk that medical bills will affect your credit score.
A relatively simple and straightforward insurance claim can take from four to six weeks from the time that you and your attorney accept the settlement offer until you can deposit the check. Once you accept the settlement offer, the insurance company has paperwork that must be processed, including legal releases, to issue the payment.
The payment is then sent to your attorney's office. The law firm will pay any outstanding costs, deducts attorney's fees, and then write you a check for the balance. Even when there is no delay in the process, each step can take several days and add up to four to six weeks.
Common Reasons the Check Could Be Delayed
Settlement checks from an insurance claim can be delayed for several reasons. One reason a check may be delayed includes vacation schedules and medical or family emergencies. If the insurance adjuster or any other person responsible for processing the settlement claim has scheduled vacation or a medical emergency occurs, this can delay getting the check processed.
In some instances, the insurance company may attempt to slip a new condition into the settlement offer. An experienced personal injury attorney will carefully read the settlement offer to ensure that no conditions are added that negatively affect your insurance claim.
Another delay could result if a bank places a hold on the settlement check before disbursing funds.
If there are delays in processing the settlement offer, there are steps that you and your attorney can take. The first place to start is to call the insurance company and ask about the delay. One phone call may help open a processing bottleneck at the insurance company, or you may learn that a crucial person in the process had a scheduled vacation.
If there is no good explanation for why the insurance company is delaying your payment, you can ask the court to enforce the settlement agreement. This can take additional weeks or months, but the insurance company's delay could have been even longer than that.
Is the Settlement Taxable?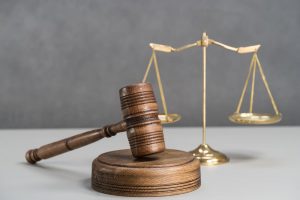 Once the check has been issued, and the money is deposited into your account, you must keep track of those funds that are taxable and those that are not. For example, compensatory damages are not taxed as income or gains. Instead, these funds are reimbursement for your losses.
Compensatory damages, or economic damages, cover costs like past and future medical expenses, lost wages, and long-term personal care needs. These often comprise most of the settlement offer from the insurance company.
If your case is concluded in court after a personal injury lawsuit, you may be awarded punitive damages. This is compensation meant to punish the behavior that caused the accident-related injuries. Because this compensation is not meant to reimburse you for loss, it is taxable.
In Georgia, if you get a personal injury lawsuit award from a jury verdict, the court may add interest to the final award based on the length of time between filing the lawsuit and receiving the payment. This interest is also taxable.
Contact Chris Hudson Law Group for Help with Your Personal Injury Claim
If you were injured in an accident that was not your fault, you want an experienced attorney to negotiate with the at-fault party's insurance company. The personal injury attorneys of Chris Hudson Law Group in Augusta, Georgia are aggressive negotiators and will help you pursue compensation through a personal injury lawsuit if you cannot reach a settlement with the insurance company.
Call our office today at (706) 863-6600 for a free, confidential consultation with one of our award-winning and nationally-ranked attorneys. We will listen to the details of your case and answer your questions.