How Can I Pay My Bills While I Wait on My Settlement?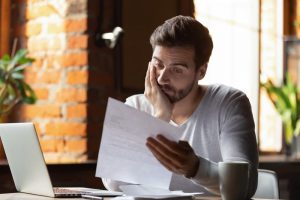 You suffered a serious injury in a motor vehicle accident caused by someone else, and you accepted a settlement from the insurance company for your losses. Now, you are waiting on the money. Unfortunately, it can take a considerable time for injury victims to receive the compensation they are owed. Although many injury victims get their funds within six to eight weeks, others wait for months or years.
During the time you're waiting, you still have bills you need to pay. Even if you have personal health insurance, you might still have to cover the premiums and deductibles associated with your medical care. What's worse, if your injury caused you to miss work for a long period of time, and you are not bringing in the income you once were, you could end up in a very precarious financial position. 
So, what do you do? How can you continue to pay your substantial medical bills, living expenses, and other financial obligations as you wait on your settlement check?
Here at Chris Hudson Law Group, our Augusta personal injury attorneys have been helping innocent accident victims get compensation for their injuries caused by someone else's negligence since 2005. Below, we have provided a list of some effective methods you can use to cover your expenses until your settlement check arrives. You can also contact our office at (706) 863-6600 to speak about your options with one of our attorneys.
Suggestions for Paying Your Bills While You Wait on Your Settlement Check
You may spend a lot of time worrying about paying your bills during this already difficult time in your life. The following are some tips and suggestions from FCA Legal Funding for methods you can explore to help you pay your bills while you recover from your injuries and await your settlement money.
Use your own health or car insurance:
If you have your own personal health insurance through your employer, or you are on Medicare/Medicaid, you can probably rely on your own insurance to cover your medical expenses and absorb or waive your premiums and deductibles for a time. However, most insurance companies, including Medicare and Medicaid, will expect reimbursement for those payments after you receive your settlement funds. Your car insurance policy may also cover medical expenses, especially if you have personal injury protection insurance (PIP) or your policy expressly states it covers medical expenses. You should check your policies to make sure, and have an attorney review the policies with you.
Seek financial help from family and friends:
To help you through this dire time, you might need to reach out to family members, friends, and neighbors for help. You can offer to pay them back once your settlement funds arrive. At the very least, they may be able to help you save money by watching your children for free, doing chores around your house, etc.
Look into obtaining a settlement loan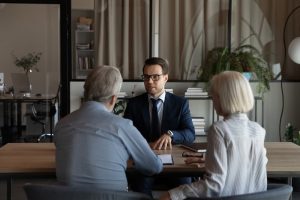 Some financial institutions offer funds for accident victims awaiting their settlements. However, these loans usually have high interest rates and considerable fees, so review all documentation and policies before signing.
Try to secure pre-settlement funding
Though it is not a typical loan per se, pre-settlement funding is offered by organizations to provide you with cash to help you pay your medical costs and living expenses while you wait on your settlement funds. Like a loan, you will have to repay a predetermined amount when you receive your settlement check, but you will not have to pay installments on the pre-settlement funds as you would with a loan, and you will likely not have to repay anything if you ultimately lose your case.
Speak with an
A
ttorney
at Chris Hudson Law Group
for Help
Chris Hudson Law Group is here for you and your family during this difficult time in your life. We understand you have concerns about providing for yourself and your loved ones as you await your settlement check. If the previous suggestions don't work for you, feel free to get in touch with us at (706) 863-6600 to discuss your situation and find out how our Augusta personal injury attorneys can help. You can also get in touch with us through our website's contact page.
We have a lot of experience assisting clients just like you who are waiting for their settlement checks, and we want to do all we can to support you in your time of need. Our lawyers have earned numerous awards and honors for their professionalism and service, so you can trust us to provide you with the resources you need to get through this difficult time.