How Long Do I Have to File a Personal Injury Claim?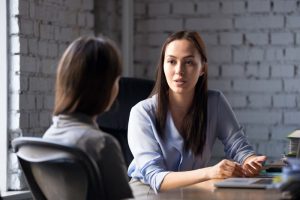 If you suffered a serious injury or lost a loved one because of the negligent, careless, or unlawful actions of someone else, you could be entitled to recover compensation from the at-fault party. While you may have a right to pursue a personal injury claim, you may not know about the statute of limitations the State of Georgia has put in place that governs a plaintiff's ability to take legal action against a negligent party.
Although you deserve to hold the other party responsible for your injuries and recover damages, you must act within a certain timeframe in order to file a valid lawsuit. In Georgia, the statute of limitations for motor vehicle accident negligence claims and most other personal injury claims is two years. As such, you need to act quickly to initiate legal action if you want a court to hear your case. 
Since 2005, the Augusta personal injury attorneys at Chris Hudson Law Group have been helping Georgians seek the financial relief they deserve for the injuries and losses they suffered due to another party's negligence. Our lawyers have decades of combined experience helping people just like you. We are prepared to fight for your rights and help you maximize your recovery. To have the best chance of success, it is crucial to file a lawsuit before the statute of limitations passes. 
Contact us today at (706) 863-6600 or through our law firm's contact page to schedule a free consultation.
Personal Injury Claims Can Take
a
Long Time
According to Georgia state code O.C.G.A. § 9-3-33, victims of most types of tortious and injury claims, such as auto accident negligence, slip-and-fall accidents, medical malpractice, etc., have two years from the date of the incident to file a civil lawsuit. In cases of defamation, the time limit drops to one year. If the accident involves loss of consortium, you should have four years to initiate a lawsuit.
While you might think that having two years to file your injury lawsuit is a long time, it's not. The truth is that these types of cases require proof of negligence to be established, and sometimes, the process of investigating the accident or injury-causing incident can become highly complicated. It can take months or longer to fully investigate a claim and assign culpability, and you will invariably have to wait on documentation, reports, and other materials to support your claim.
Even if you pursue a settlement instead of litigation, the process can still take time because the insurance company will likely offer a low-ball settlement at first. Here at Chris Hudson Law Group, we fight hard for all our clients inside and outside the courtroom, and we will work tirelessly to help you seek the full amount of compensation you deserve. We can even represent you in settlement negotiations, which will significantly improve your chances of recovering fair financial relief. But negotiations can take time.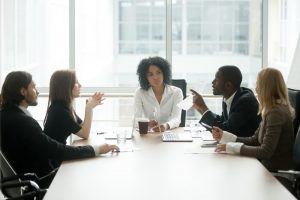 If you have been injured in an accident through no fault of your own, you must act quickly in order to document as much evidence as possible to support your claim and prove negligence. In the case of an auto accident, for instance, you will need to obtain the police report, medical records, and other documentation. You will also want to swiftly collect evidence such as eyewitness testimony and other important information that may be affected by the passage of time. By gathering as much evidence as you can from the scene, seeking prompt medical attention, and quickly contacting an attorney for help, you can reduce the risk of failing to meet the deadline imposed by the statute of limitations. It is crucial to ensure that you still have time to file a personal injury lawsuit if settlement negotiations with the at-fault party (or the insurance company representing them) fall through. 
Read more: Pre-existing Conditions and Insurance Claims
Contact Us Today for the Help You Need
You must not delay pursuing a personal injury case against the party or parties who caused your pain and suffering. The experienced Augusta personal injury attorneys at Chris Hudson Law Group can help you build a strong case and ensure that you meet all crucial deadlines. We have recovered millions of dollars in settlements and verdicts for our clients, and we have gained memberships in the Multi-Million Dollar Advocates Forum as a result of our success.
What's more, our lawyers have earned AV-Preeminent peer-review ratings* from Martindale-Hubbell along with Top 100 Trial Lawyer rankings from the National Trial Lawyers and other accolades and honors. We have also receive d numerous five-star reviews from our highly satisfied clients. To speak with us about your legal needs, you can contact Chris Hudson Law Group at (706) 863-6600 or through our website's firm's contact page to request a free consultation.