Utility Workers Are Exposed to Dangers on the Job That Could Lead to Injuries and Workers' Comp Claims
Posted on Monday, October 14th, 2019 at 9:40 pm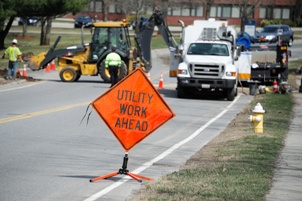 Utility workers provide us with vital electric, gas, and other services on a daily basis, but many of us are unaware of the hazards they face when performing daily routine tasks and dealing with emergencies, such as power outages and gas leaks. These dangers can lead to chronic disabling conditions and catastrophic injuries. Under Georgia law, injured utility workers may be entitled to workers' compensation benefits for medical care and lost wages.
Major Ways Utility Workers Are Hurt in Workplace Accidents
Those working in the electrical, natural gas, water, sewer, and other utility industries often face dangerous situations on the job. Even in non-emergency situations, the physical demands of their jobs can lead to injuries. Utility workers who have been hurt on the job may qualify for workers' compensation benefits in Georgia and South Carolina. Some of the top causes of accidents include:
Electricity
Utility workers often deal with electrical problems at residences, businesses, factories, and other locations. They are often working near dangerous live electrical lines. If an accident occurs, they can suffer electrocution or electrical burns.
Toxic Substances and Chemicals
Utility employees must work on older buildings and power stations that were constructed before the dangers of asbestos and other toxic substances were known. In addition, they can be exposed to toxic chemicals when working near explosions or fires. Exposure to these dangerous substances can lead workers to develop cancers and occupational illnesses—sometimes life-threatening.
Extreme Weather
Power outages and other utility emergencies often occur when the weather is extreme. Even on a routine day, utility workers are exposed to excess heat and extreme cold. As a result, they can suffer serious weather-related injuries, such as heat stroke, dehydration, frostbite, and hypothermia.
Trench Collapses
When utilities are buried in trenches or tunnels, employees can be seriously injured or killed if the trench or tunnel collapses as they are working in it.
Slip and Falls
Many people must work from heights when making repairs on or near power lines and risk suffering life-altering injuries in a fall. Even performing duties on the ground can be dangerous when the ground is slippery due to weather or other conditions or there are fall hazards in the buildings and homes they are working in.
Repetitive Stress and Overexertion
Performing the same movements repeatedly and using power tools that vibrate can lead to repetitive stress injuries to the wrists, knees, elbows, and hands. Due to the physical demands and long hours associated with utility jobs, overexertion injuries, like muscle tears, strains, and other injuries, also are common.
Vehicle Accidents
Because utility workers must travel between job sites, they are at greater risk of being injured or killed in a motor vehicle accident caused by a negligent driver. They may be able to pursue a claim against this at-fault motorist as well as filing a workers' compensation claim.
Have You Been Injured At Work?
If you've been injured on the job you need to speak with an experienced workers' compensation lawyer as soon as possible. Contact us online or call our Augusta office directly at 706.863.6600 to schedule your free consultation.