Wrens Personal Injury Lawyer
An accident and injury can change your life in a split second. Accidents don't just happen on the job or in a car. If you've been hurt in an accident that was not your fault, you may be entitled to compensation. The Wrens legal team of Chris Hudson Law Group understands that no amount of money can change your injury or replace your property. Yet, compensation can help to pay your medical expenses, lost wages, and future disability.
Unfortunately, the at-fault party's insurance company will not make it easy for you to make a legitimate personal injury claim and recover damages. Personal injury attorney Chris Hudson is a former insurance dispute lawyer. He understands how insurance companies work and he fights hard to present your claim efficiently and effectively.
Call our office today at (706) 863-6600 or contact us online to schedule your confidential consultation. We'll explain how an experienced and skilled attorney can make all the difference in your injury claim.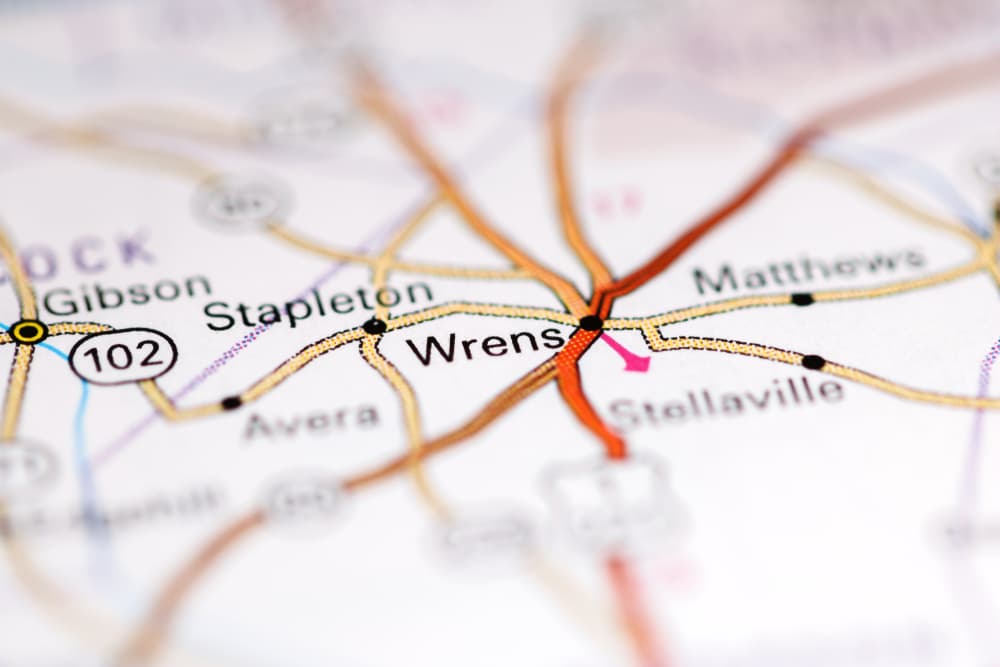 You Have a Limited Time to File a Lawsuit
After any type of accident, state law limits the amount of time you have to file a personal injury lawsuit. This is called the statute of limitations. In Georgia, the time limit is two years from the date of the accident. If the injured party is a minor, the two-year period doesn't begin to run until they reach the age of 18. If you don't file your case within two years, your case will most likely be dismissed for lack of timely filing. This means you will not be able to recover damages from the person who's responsible for your injuries through the court system.
It may sound like two years is a long time. However, during that period, you must gather evidence to support your claim, negotiate with the insurance company, and file the correct paperwork with the court. Many of these stages can take several months to complete. It is wise to contact a personal injury lawyer as soon as possible.
Do You Need a Personal Injury Attorney?
After an accident, the insurance company will likely send an insurance adjuster to speak with you. These are skilled negotiators who often present themselves as friends of the victim. However, their goal is to protect the financial assets of their company.
This means they will be spending time trying to disprove your claim. You should not speak with an insurance adjuster without legal representation. Your attorney can help prevent you from inadvertently saying something that could negatively affect your case.
The insurance adjuster may make an early settlement offer. These first offers are usually not fair compensation for your accident-related injuries and losses. Insurance adjusters are also adept at delaying tactics. The longer negotiations are delayed, the greater the chance you'll become discouraged. The adjusters hope they can run out the clock so you'll be too late to file a lawsuit.
The legal team at Chris Hudson Law Group can advise you on the evidence required to support your claim, negotiate with the insurance company, or fight for your rights in court if appropriate compensation cannot be negotiated. Don't let an unexpected accident or injury destroy the life you've built for yourself and your family.
Our Practice Areas
If you were involved in an accident that was not your fault, you need an experienced and skilled lawyer to represent you and protect your rights. There are many areas of personal injury law. It is crucial that your attorney recognizes and understands the nuances particular to your situation. Our legal team has experience in the following areas:
Types of Accidental Injuries
Traumatic accidents can result in a variety of injuries. These injuries can include mental, emotional, physical, and or psychological injury. Some injuries are immediately apparent, and others may take hours or days to show up after the accident. It's crucial you receive medical attention immediately. This documents your injury and demonstrates your intention to maintain your health. We have represented clients with a large variety of accident injuries, including:
Heart attack
Catastrophic injury
Neck or back injury
Internal injuries
Nerve damage
Psychological injury, including PTSD
Traumatic amputation (loss of limb)
If you have suffered an injury of any kind as a result of an accident that was not your fault, get in touch with us today to find out more about your legal options to pursue compensation.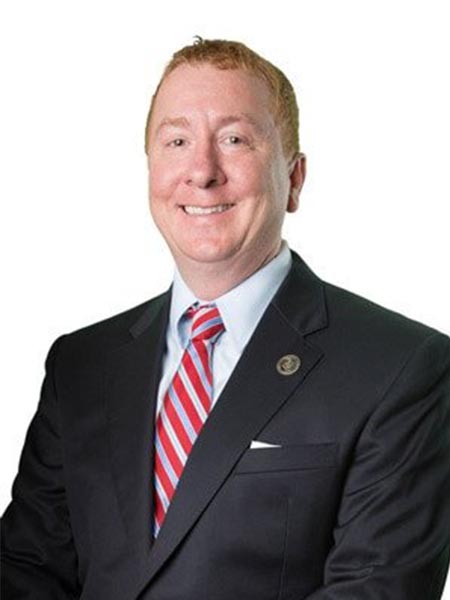 Our Team Can Deliver Results
The attorneys of Chris Hudson Law Group in Wrens have experience and skill with a reputation for being able to get the job done. If a severe injury has sidelined you, our legal team will fight to get you the full compensation you deserve.
We appreciate the recognition we have received from satisfied clients and from our peers. We are motivated by getting you the money you need to recover and move on with life. For this reason, our clients and their families are our number one priority. We take our responsibilities to you seriously, and our team is determined to achieve the best possible result for you.
Our Commitment to the Community
Our commitment to our clients extends to a commitment to our community. The Chris Hudson Foundation has established a scholarship award for motivated, underprivileged high school seniors. We recognize how challenging it is to go to college without financial support. Students and their parents can apply online. Each year the Chris Hudson Foundation also puts on a golf tournament to support the scholarship fund.
Contact an Experienced Personal Injury Attorney Today
After an accident, it can be challenging to choose the right attorney. You might feel that the choice you make isn't that important. Yet, like other professionals, lawyers have a variety of levels of experience, success, and ability. Your selection can have a significant impact on the outcome of your case.
A skilled insurance adjuster may also convince you that you can represent yourself. When an insurance adjuster notices they're dealing directly with the victim, they understand you likely have limited resources. They may perceive you as willing to accept less than you're owed.
After an accident, you may be facing uncertainty and mounting medical bills. When you work with an experienced Wrens personal injury attorney from Chris Hudson Law Group, you can reclaim control and have a significant impact on the outcome of your case.
We use our knowledge and experience to represent you during negotiations or in court. It's our job to fight for your rights. Call our offices today at (706) 863-6600 or contact us online to schedule your confidential consultation.