Personal Injury Lawyers Serving Millen, GA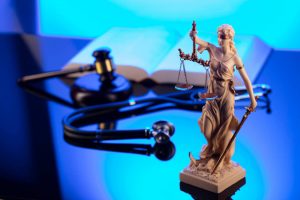 Located south of Augusta and north of Savannah off Route 25, Millen is the county seat for Jenkins County and is just minutes away from the Ogeechee River. The city has been a regional transportation hub in Georgia since 1854. Today, as many as 15 trains go through Millen every day, which is also home to some of the state's most beautiful state parks. The economy is primarily agriculture, agribusiness, and forestry.
Despite its beauty and location far from large cities, the residents of Millen are not insulated from accident-related injuries. If you were injured in an accident that was not your fault, you might be entitled to compensation.
It is crucial to work with an experienced and skilled Millen, Georgia, personal injury attorney to ensure that your right to compensation is protected. After being injured in an accident, you doubtless have questions. The thought of negotiating a settlement with an insurance company can be intimidating.
Added to this, if negotiations don't work, you must file a personal injury lawsuit to pursue compensation. During your free consultation with Chris Hudson Law Group, we will review your case, explain your rights, and tell you how we can help.
Our clients receive individualized attention and a customized strategy to recover damages for their injuries and losses. Call our office today at (706) 863-6600 to schedule your initial free consultation, during which an experienced attorney will review your situation and answer your questions.
Do I Need a Millen Personal Injury Attorney?
A serious accident can change your life in a split second. Although you may be entitled to compensation, insurance companies do not make the process easy. After an accident, the insurance company may send an adjuster to speak with you.
Adjusters often try to act as if they want to be your friend, but their job is to disprove your claim. They may want to ask you questions or request that you give them a recorded statement. You are within your rights to refuse to answer questions unless you have your attorney present.
The Millen personal injury attorneys from Chris Hudson Law Group have years of experience working with insurance companies and can help prevent you from saying something inadvertently that negatively affects your claim.
Attorney Chris Hudson is a former insurance defense lawyer. He knows how to present claims effectively to insurance companies. Over the years, he has learned the strategies that insurance companies use to discredit injury victims and thus avoid paying the full value of the claim.
Insurance companies have experienced attorneys and adjusters representing their rights and protecting their financial interests. You should have a compassionate and experienced lawyer working for you, too.
Meet Our Legal Team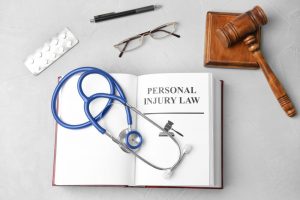 An accident can challenge you in ways that you might never have expected. When you have the right Millen personal injury attorney on your side, you can be assured you are taking every step necessary to protect yourself, your family, and your future.
Our legal team is here to help you seek compensation. While we recognize that money cannot make up for your injuries or lost property, it can help pay for your medical expenses and make up for lost wages. By reducing your financial burden, we can help make your path to recovery just a little bit easier.
Our legal team is led by Christopher Hudson, who opened the law practice in 2005, dedicating his time and energy to representing people who have been injured in accidents that were not their fault. He guides the team who work every day to provide clients with the very best legal service available.
We believe that our results and client testimonials speak for themselves. Our team has also been recognized by and received awards from respected peers and national legal organizations, such as earning the National Trial Lawyers Top 100, Multi-Million Dollar Advocates Forum, and Martindale-Hubbell Preeminent award for the highest level of professional excellence.
We understand that results matter to our clients, and the attorneys at Chris Hudson Law Group are known for being strong, skilled litigators who can get the job done.
Types of Cases We Handle
After an injury that's been caused by someone else's actions, you need an attorney who has experience negotiating with insurance companies or litigating in court for a fair settlement. Knowing the slight variations in case law can make the difference between successfully recovering fair damages or not. These are just some of the areas in which our team is skilled:
Injury Lawsuits Have a Time Limit
Georgia law limits the amount of time a person has to file a personal injury lawsuit. This time limit is defined in the statute of limitations. In Georgia, you have two years from the date of the accident to file a personal injury lawsuit against the at-fault party.
If you fail to file a lawsuit within that year, you may relinquish your right to seek justice and compensation in court. Georgia law allows the exception when the accident results in loss of consortium. In this case, the time limit is four years from the date of the accident. Your lawyer can help you determine the correct time frame for your situation.
Types of Compensation Available
After an accident-related injury, you may have questions about the amount of compensation that may be available. When you work with the experienced attorneys on our team, they will give you an estimate of how much your claim may be worth.
If negotiations with the insurance company are successful, you may receive compensation for special and general losses in your settlement. Special losses are verifiable and objective costs. For example, this could include medical expenses, lost wages, or lost future earnings.
General losses are subjective costs. For example, this could include disfigurement, loss of enjoyment of life, loss of consortium, and pain and suffering. If negotiations are not successful, you may choose to proceed with a personal injury lawsuit.
If the judge finds in your favor, you will be awarded special and general damages. In rare cases, the judge or jury may award punitive damages. This is not compensation for you. Rather, an award of this kind is punishment for a defendant's malicious or intentional behavior.
Get Help from our Experienced Personal Injury Lawyers
If you were injured in an accident in or near Millen, GA, that was not your fault, you need a trusted and skilled personal injury attorney from Chris Hudson Law Group at your side. Our trial lawyers are aggressive negotiators and skilled litigators who will keep your goal at the center of their actions.
We want you to know that you are not alone. It's our mission to fight for your rights both inside and outside of the courtroom. Contact our offices today at (706) 863-6600 to schedule your free consultation and case evaluation.