People love dogs. Some of us can't resist reaching out to pet any dog we meet and, sometimes, that's not the right thing to do. You might find yourself on the dangerous end of a set of sharp doggie teeth.
If you've been bitten by a dog, can you get compensation? The answer is "probably." Here are some things you should know about begin bitten by a dog in Georgia and about getting compensation afterward.
Georgia's Laws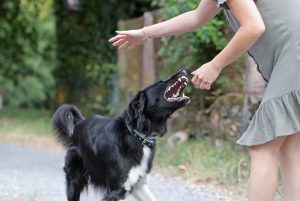 The state of Georgia has laws that specifically address what happens when someone is injured by an animal. The statute says that the owner or keeper of a "vicious or dangerous" animal may be liable for any injuries another person incurs from that animal if:
The victim didn't provoke the injury by their own actions
The animal wasn't roaming free
The animal's owner wasn't careless about controlling it.
This law also says that you can prove the animal was vicious by showing that a government ordinance required the animal to be on a leash or at heel and that the animal wasn't on a leash or at heel at the time the injury occurred.
You can prove that a dog is "dangerous" if:
The dog punctured the skin of someone else at some point but didn't seriously injure them
The dog made an aggressive attack on someone else previously and made that person think they were in danger of serious injury
The dog killed another pet off the owner's property
Georgia also requires the owners of dangerous or vicious dogs to carry $50,000 in liability insurance for any injuries or losses that may occur due to a dog bite.
Under What Circumstances Could I Get Compensation?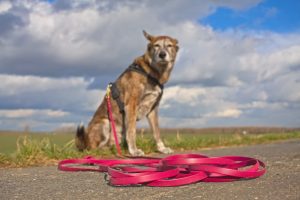 If you've been bitten by a dog and you believe that the dog could be a vicious or dangerous dog, you could pursue compensation from the owner if the owner was negligent in their control of the dog. Examples of negligence in this case include:
Leaving a gate unlocked
Letting go of the dog's leash
Using a leash longer than six feet
Letting the animal escape through an open fence or house door
Relying on a fence that won't stand up to the size, weight, or strength of the dog
If a vicious or dangerous dog was running loose because of one of these issues, you could pursue compensation from the owner's insurance company.
What If I've Been Bitten by a Friend's Pet?
If the dog who bit you belongs to a friend, and you were bitten while vising their home, you may worry about trying to get money from them. You might be worried that if you ask for compensation for the expenses you paid to treat your dog bite injuries, your relationship with your friend will be damaged.
Homeowner's insurance policies often have provisions to cover dog bites. Ask your friend for their homeowner's insurance information. That way, you can deal with the insurance company rather than getting money directly from your friend. That's what insurance is for.
What Can I Be Compensated For?
When you've been bitten, you no doubt sought medical treatment. You may be eligible for compensation for the expenses you incurred due to the dog bite. Those expenses could include:
The cost to repair or replace personal property that was damaged in the attack
Lost wages for time lost from work because of your injuries
Transportation costs to and from medical appointments
Assistive devices, like a cane or a walker, if you require them due to your injuries
It is also possible that you might be compensated for intangible losses you suffered because of your injuries. Those intangible losses could include:
Pain and suffering
Anxiety
Post-traumatic stress disorder
Disfigurement
You can pursue this compensation from the owner's insurance company. If the insurance company denies your claim or offers a very low settlement, you may want to file a lawsuit to recover the money you need for your accident-related expenses.
Should I Hire an Attorney?
Yes. Even though filing an insurance claim seems like a straightforward process, in a personal injury claim, it isn't.
Insurance companies are in the business of making money. Although the insurance adjuster who calls you about your injury may seem compassionate and friendly, they're actually trying to get you to say something that they can use to deny your claim or reduce your benefits. You can avoid damaging your claim by hiring an attorney and letting them manage communications with the insurance company.
And if a reasonable settlement cannot be reached with the insurance company, your attorney will know how to file a lawsuit to pursue the compensation you deserve.
Contact Us for Help
When you've been bitten by a dog, don't go through the process of obtaining compensation on your own. Call the experienced Georgia dog bite attorneys of Chris Hudson Law Group at (706) 863-6600 today, or contact us online. You'll get a free consultation where we can discuss your situation and advise you about your next best steps.