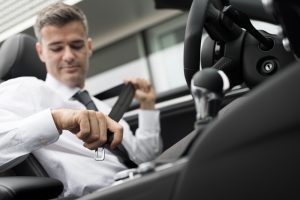 Every year tourists take to the road from September through November to view brilliantly hued autumn leaves and to attend fall festivals. But along with the comfortable fall temperatures and colorful leaves, several potential driving risks arrive as well. Ironically, those fallen leaves can create driving nightmares. Leaves are slippery when wet and can also hide road defects, lane markings, and random objects such as hub caps and cargo left lying on the roads. Leaves can also get stuck in your windshield wipers, obstructing your view of the roadway.
The comfortable temperatures that define autumn weather also bring travelers who want to attend harvest-themed events. Many are driving cars, so our roads are more congested than usual. Autumn is also the time when many of our kids return to their classrooms. This return to routine is accompanied by school buses and family cars doing drop-offs and pick-ups. Also, children will be walking on and near the roadways and may not practice safe behavior.
When we turn our clocks back every autumn, fewer hours of daylight necessitate more twilight and night driving. And, speaking of twilight, that and early morning are the times of day when animals like deer, elk, and small game often dart in front of cars, which makes it hard to stop in time to avoid hitting them.
So how do you drive to ensure your safety as well as that of your passengers with all of the on-road dangers that autumn can bring? Here are five tips that can help you to avoid autumn car accidents.
Tourists driving cars are out and about in the fall resulting in congested roads. Driving safely requires driving according to posted speed limits. Do not resort to speeding or weaving in and out of traffic because you're impatient with people who drive at low speeds while sightseeing. Speeding increases the incidence and severity of car accidents.
Remember that school children are on the road in the autumn. When following a school bus in traffic, do not drive too close to the back of the bus. When the warning lights start flashing, you need enough time to stop several feet behind the bus because children will be getting on and off the vehicle. Do not start driving again until the bus lights stop flashing.
Driving at night is also a safety hazard. Visibility is decreased because of the dark, fog, and frost. Look at road markings to keep your vehicle in your lane, and use your defroster when necessary. To cut down on the glare from the setting sun or oncoming headlights, do not look directly into the lights. Instead, focus on the lane markings if possible. Do the same if someone with bright headlights is driving behind you.
Driving on wet leaves is extremely dangerous, requiring you to drive slowly and attentively. Your view of the road may be reduced due to leaves stuck on the windshield. Shockingly, if you have to stop on wet leaves, even while driving at a moderate speed, you will need 200 feet to stop your car, truck, or motorcycle.
Be especially careful when driving on country roads at all times, but especially in the fall. This is when animals such as deer and squirrels mate, so they are mobile. Also, they may be fleeing wooded areas where hunters are looking for prey and will often cross the road. You are most likely to hit an animal in the very early morning hours, at twilight, and during a full moon. As with most accidents, being alert and adjusting your speed downward is the best way to prevent hitting an animal, being injured, and damaging your vehicle.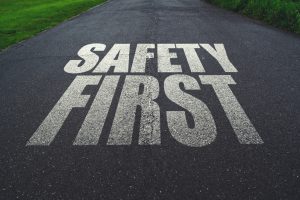 Even if you follow the safety measures above, you may still have an accident with one or more vehicles, or even one that just involves your own vehicle. When that happens, call (706) 863-6600 to speak to a member of the personal injury law group at Chris Hudson Law Group. Don't call the insurance company yourself. Chris Hudson, the owner and manager of the firm, knows that insurance companies will do everything they can to minimize any settlement you deserve. If you are entitled to receive payment because of personal and property damages that you suffered due to your accident, Chris or another member of our team will work hard to help you get it. The team has won millions of dollars in settlements for traffic accidents and other types of personal injury claims. Contact the Chris Hudson Law Group now by phone at (706) 863-6600, via live chat, or by filling out our online contact form.