Five Tips for Safe Travel During the Holidays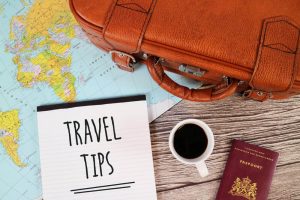 With the end of the year drawing closer, gatherings become more frequent, and more people travel to be with their loved ones. As the holiday season approaches, the roads become busier, making heavy traffic and automobile accidents more of a risk to those traveling. If you or someone you love has been injured in a motor vehicle accident that was someone else's fault, you know how difficult such incidents can be.
There are several important things to keep in mind this holiday season as you engage in long-distance travel. By doing any of the following practices, you are actively working to create safer roads, both for your vehicle and for surrounding motorists.
Stay Alert on the Road
When driving, it's important that you remain focused. There are many things that can cause you to become distracted when you're behind the wheel this holiday season. A few such distractions include:
Distracted driving: if you are not focused on the road while driving, you are engaging in potentially dangerous behavior. Cell phone use, navigation, and other passengers are all factors that may cause you to be distracted while driving.
Drowsy driving: the proper amount of sleep is critical to safe driving. Be sure to make frequent stops and rotate drivers so that you don't risk drowsy driving.
Driving under the influence: not only is driving under the influence of drugs and alcohol dangerous, but it's also against the law. In addition, drunk or drugged driving can blur your vision, impair your judgment, and alter your depth perception.
Keep Your Vehicle Well-Maintained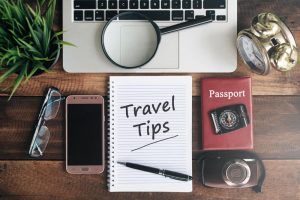 Safe driving involves more than remaining alert. There are several ways you can make sure your vehicle is being properly maintained. With the changing seasons and dropping temperatures, your tire pressure is at risk of falling below the advised level. The recommended psi (pounds per square inch) for your tires is listed either in the driver's manual or on a sticker inside the driver's side door. Use a tire pressure gauge to check your tires and make sure these numbers match. It's also important that your tires have the proper amount of tread, as high precipitation, frozen roads, and black ice are more common occurrences around the holidays.
Another way you can keep your vehicle properly maintained is to routinely replace your windshield wipers. This improves your visibility and allows you to drive in higher precipitation. In addition to windshield wipers, headlights are a key component to maintaining visibility while you drive. Be sure that both your regular lights and your brights are in working order so that you can drive safely this holiday season.
Be Aware of Sunlight Hours
In addition to the change in weather, with the change of seasons comes the end of Daylight Saving Time. Because the days are shorter, the sunset time is significantly earlier, causing drivers to travel in the dark. Be sure you're well aware of the time of sunset so that you can ensure safe travel. If you have trouble driving in the dark, consider visiting an optometrist so that you can wear prescription sunglasses or contact lenses while driving.
Check the Weather
Towards the end of the year, the weather patterns can change, as well. Increased precipitation and cooler temperatures heighten the risk of snow, sleet, hail, and ice. When driving, it's important to remain up to date with all-weather alerts. Heavy rainfall, heavy snowfall, frozen roads, and black ice can all be potential hazards to those traveling this holiday season.
Be on the Lookout for Wildlife
With the changing seasons comes new migration patterns for local wildlife. As you travel this holiday season, keep an eye out for animals crossing the road. A few examples of common animals include:
Deer
Foxes
Squirrels
Raccoons
Armadillos
Cats
Dogs
Skunks
Rabbits
Birds
Coyotes
In order to remain safe while driving, you'll want to remain alert for these animals that might be crossing the roads this winter.
Need Help? Call Chris Hudson Law Group Today
As you're traveling through traffic this holiday season, be sure to practice safe driving habits. If you or someone you love is injured in a motor vehicle accident, the personal injury attorneys at Chris Hudson Law Group are prepared to help you build a compelling motor vehicle accident case. From gathering evidence to communicating with insurance companies and discussing courtroom strategies, Chris Hudson Law Group is here for you.
Give us a call today at (706) 863-6600 to connect with one of our lawyers and determine the best course of action as you pursue the justice you deserve.