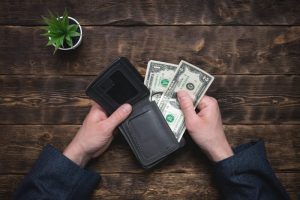 If you have been injured in a major accident that wasn't your fault, you could be out of work for weeks, months, or possibly even years while you recover from your injuries. Unless you are independently wealthy, those lost wages will make a serious dent in your finances and can have a significant impact on your future. Along with the high cost of medical treatment after an accident, losing those wages could leave you in a desperate position.
At Chris Hudson Law Group, our Augusta personal injury lawyers have helped many Georgia accident victims recover compensation for their lost wages and other expenses after an accident that was someone else's fault. When you file an insurance claim or lawsuit against the at-fault party, it is essential to pursue compensation for the full value of your lost wages and other financial losses so you can provide for yourself in years to come. Keep reading to learn more about recovering compensation for lost wages after an Augusta accident.
How to Recover Lost Wages After an Accident in Georgia
Personal injury lawsuits in Georgia are usually based on the legal concept of negligence. In plain English, someone is considered negligent if they caused your injuries due to their actions or an act of omission. For instance, if a driver chooses to get behind the wheel after drinking alcohol or using drugs, they can be held liable if they cause an accident and you are injured in the crash. Similarly, failing to yield the right-of-way or not checking a blind spot are both acts of omission that could be considered negligent if they lead to an accident.
Once you have established that someone's negligence caused your injuries, you have the right to demand compensation for your financial losses related to the accident. But before you can recover any compensation, you will need to provide proof of your financial losses.
Documenting Lost Wages After an Accident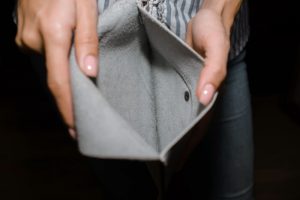 Georgia law makes it clear that you have the right to be compensated for your lost wages after an accident. However, you still need to provide evidence that shows how much you lost before you can recover any compensation. Some of the evidence you could use to establish the value of your lost wages after an accident includes:
Pay stubs from before the accident
Bank records
Tax records
Your employment contract
Testimony from a financial planner or another expert witness
Other Financial Losses You Can Be Compensated for After an Accident
Your lost wages are likely not the only expense you will incur after an accident. To maximize the value of your personal injury case, you should pursue compensation for all the different financial losses you have suffered, including:
Medical bills – The cost of medical care after a serious accident can be outrageous, especially if you have to spend an extended period of time in the hospital. Medical bills are one of the most common causes of bankruptcy in the United States, and you have the right to demand compensation for your medical expenses as part of a personal injury case.
Lost future earnings and benefits – If you have developed a physical or mental disability after an accident, you may lose out on a significant chunk of your future earnings, as well as other financial benefits, like a retirement account and health insurance. Depending on your age and other factors, your lost future earnings may be worth more than the value of your lost wages. To make sure you can provide for yourself once your personal injury case is complete, you should seek compensation for any future earnings or benefits you have lost due to the accident.
Damaged personal property – Not all accidents involve property damage, but many do. For example, you may have to replace your car after a major accident. Replacing your vehicle with another one of equivalent value is usually not cheap, but you can pursue compensation for your damaged property as part of a personal injury case.
How a Lawyer Can Help You Recover Compensation for Lost Wages
The best way to make sure you recover compensation for your lost wages after an accident is to work with an experienced Georgia personal injury lawyer. The team at Chris Hudson Law Group can help you gather evidence to prove your losses and include those records as part of an insurance claim or lawsuit. If the insurance company disputes your claim, we can push back to see that you are treated fairly and work on your behalf to recover the money you need.
Have you been injured in an accident in Georgia that wasn't your fault? If so, call (706) 863-6600 today or visit our contact page to speak with one of our attorneys.