When Is Mediation Not a Good Idea?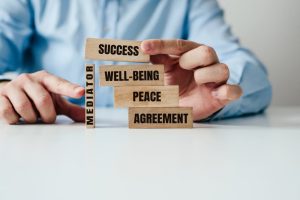 Mediation is coordinated by a neutral third party, known as the mediator, who tries to help the two parties find an outcome that can be acceptable to both sides. If the parties reach an agreement by the end of a mediation session, they can avoid going to court. Although a successful mediation can shorten the time from filing a claim to receiving a check, there might be instances when mediation is not a good idea. Read on to learn more.
Benefits of Mediation
One of the main reasons parties attempt mediation before going to trial is that there are many benefits. These include:
An opportunity for direct communication – The informal environment of a mediation session can provide a way for the parties to speak with each other without the pressure of a judge and jury listening.
Saving time and money – If the two sides find a way to settle by the end of the mediation session, they will not have to spend the vast amounts of time and money that are often needed in a courtroom trial.
Non-binding – If either party does not feel the mediator's suggestions are in their best interests, they are not legally bound to accept them. The case may still move forward to trial if necessary.
When Mediation Might Not Be the Best Option
With all these benefits, why would anyone choose to forego mediation if it is an option? Unfortunately, there are circumstances where mediation may not be a suitable process in a personal injury case. These include:
If the other side has been operating in bad faith – Most insurance adjusters' main goal is to avoid paying out large sums of money. Unfortunately, this goal sometimes leads some insurance companies to operate unreasonably. If they have refused to accept your claim, or if they insist that your losses are worth far less than what is actually the case, this may be a sign that they are not operating in good faith. In such circumstances, mediation may be a waste of time.
The at-fault party's actions were reckless or malicious – In situations where your injuries were caused by recklessness, maliciousness, or a blatant disregard for human life, you may be able to seek punitive damages against them. In such circumstances, mediation is not helpful because only a court can award these damages.
You cannot agree on a suitable mediator – A successful mediation session depends on a fair and skilled mediator. Sometimes, the parties get to choose someone between themselves. At other times, the mediator might be appointed by the court. In either case, mediation is probably not a suitable option if the mediator does not have the necessary experience or impartiality.
How to Know the Difference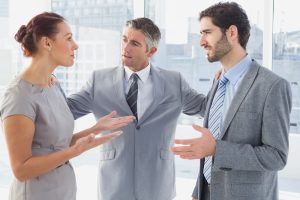 If you have never been involved in a personal injury case before, knowing when mediation may or may not be a good idea can be challenging. This is a big reason it is essential to have an experienced and skilled personal injury attorney on your side.
A good lawyer will know whether the opposing side is operating in good faith. They will also know whether or not your case might qualify for punitive damages. Furthermore, they might be well-connected enough to give you a sense of who the mediator is and whether they will be likely to make the mediation session worthwhile.
Read more: How Does Mediation Work In A Personal Injury Case?
Contact a Personal Injury Attorney From Chris Hudson Law Group Today
If you filed a personal injury claim and your initial negotiations have not been successful, you may choose to seek compensation in a lawsuit. However, before the process reaches a courtroom, you will usually have an opportunity to try to find common ground with the other side in a mediation session.
During the personal injury lawsuit process, you must work with an excellent legal team that has the experience and skill to fight for your best interests. The award-winning personal injury attorneys of Chris Hudson Law Group in Augusta have successfully represented clients across Richmond County and beyond, and we are ready to do the same for you too.
Whether you have been injured in a traffic accident, a slip-and-fall, or a workplace accident, we will provide you with the legal counsel and representation you need to recover the full and fair compensation you deserve.
Call us today at (706) 863-6600 or contact us online for a free consultation.
Related posts: