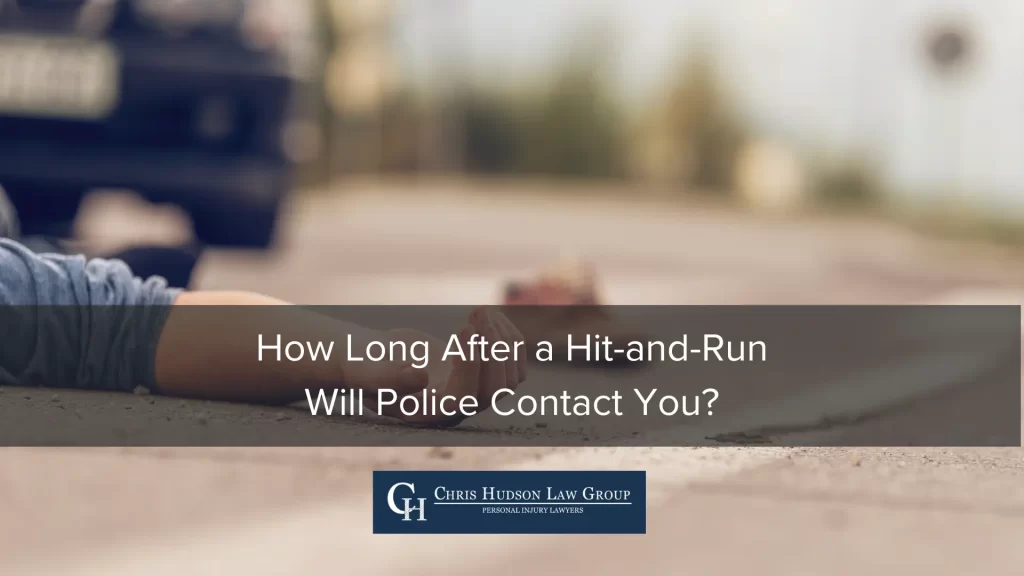 If you're wondering how long after a hit-and-run accident the police will contact you, the answer is, "It depends." The timeline varies based on the circumstances. The police might locate the other driver within hours. Sometimes, law enforcement never discovers who fled the accident scene. However, they might be able to find the person who struck your vehicle using critical information, such as a description of the driver and their car.
You must consider various things after getting hurt in a hit-and-run accident. If you didn't see the driver who crashed into your car, you are likely worried about whether the police will catch them. Injuries require treatment that can be costly. That adds another layer of stress if you can't afford those bills.
How to Report a Hit and Run
Georgia Code 40-6-273 requires the driver of a motor vehicle involved in a crash to notify law enforcement immediately if the crash meets certain conditions. These are: the crash causes someone's injury or death, or apparent property damage up to $500. The driver must use the quickest means of communication to inform the local police department if the collision occurs within a municipality. If outside a municipality, the motorist must notify the office of the county sheriff or the nearest state patrol office.
Leaving the scene of a car crash without fulfilling legal obligations is a crime. It can lead to jail time and fines. You must call 911 and remain at the scene to improve your chance of locating the at-fault driver and recovering compensation. When officers arrive, they should investigate and write a report detailing their findings. You can request a copy of the police report to show documentation that the crash happened and the injuries you sustained.
Read more: Why It's Important to ALWAYS Call the Police After an Accident
What You Can Expect from the Police After a Hit-and-Run Accident
 The duration of an investigation after a hit-and-run crash often depends on the information gathered by the injured driver. If you remember what the other motorist looks like, their vehicle's make, model, and color, and additional relevant details, tracking them down might be possible.
However, accidents are unexpected and scary. You might be in shock in the immediate aftermath and unable to recall the information necessary to catch the negligent driver. Without much to go on, law enforcement will have challenges identifying and apprehending the person who struck your car.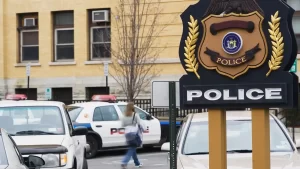 During the police investigation, you can expect updates. However, the first and subsequent updates will depend on multiple factors, including the department's caseload, responsiveness, and identification of leads. You might not hear anything for weeks and wonder if they're working on your case.
You can call the investigating officer if you don't receive an update. Staying on top of them might help to move the process along. If you remember anything from the accident you forgot about during your initial meeting with the police, call the department immediately.
Read more: Getting Video Surveillance of Your Accident
How Law Enforcement Locates Hit-and-Run Drivers
Officers use multiple methods to find hit-and-run drivers, such as:
Searching for the motorist based on a physical description provided by the injured driver
Reviewing traffic camera and surveillance footage near the accident scene
Checking the driver's license plate number, if available, to compare it to state records
Analyzing the vehicle damage and looking for corresponding damage to another car
Gathering information from bystanders who saw what happened
Collecting accident scene evidence such as a broken taillight
Searching for the location of the vehicle by its make, model, and color
Steps You Can Take to Help the Investigation
 Although the situation seems hopeless, there are things you can do to assist law enforcement with their investigation, such as:
Discuss notable damage you saw on the other car as the driver fled, such as a dented bumper, broken window, or missing headlight.
Inform them of security cameras you noticed outside of nearby restaurants or stores that might have recorded the crash.
Get witnesses' names and phone numbers to give the investigating officer.
Write down everything you remember about the driver and their car while it's fresh in your mind.
Injured in a Hit and Run? Contact Chris Hudson Law Group Today
Chris Hudson Law Group understands how frustrating it can be to get hurt in a car crash and not know who's responsible. If you can't identify the other driver, pursuing compensation is more of a challenge.
You have options and should contact us immediately so we can begin our work. We will communicate with law enforcement to try to get answers and uncover possible sources of compensation.
If you got hurt in a hit-and-run accident due to someone else's negligence, call (706) 863-6600 for a free consultation with a dedicated hit-and-run accident lawyer.
Read more: