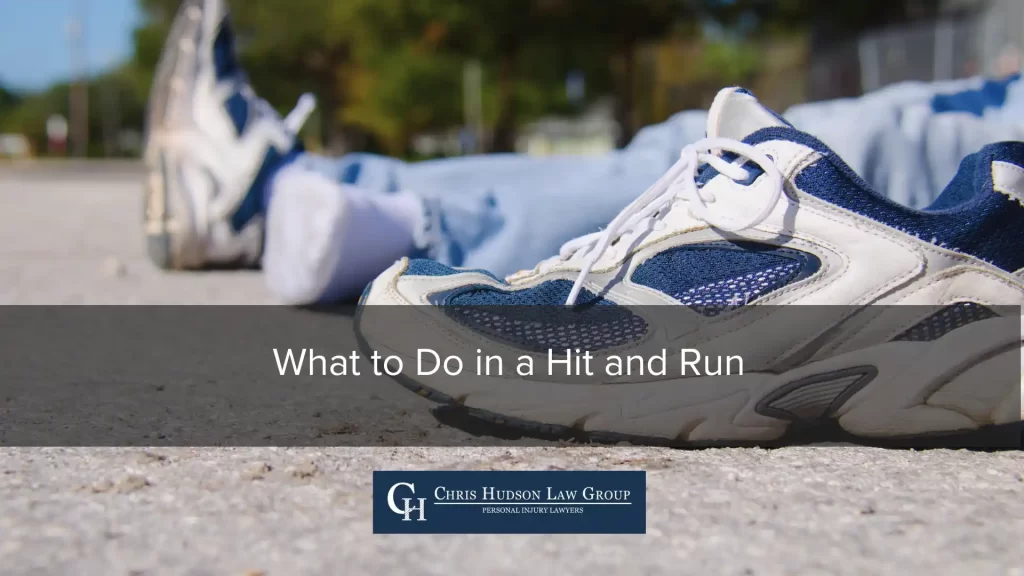 You would like to assume anyone involved in a car crash with you would stop to check if you're okay. You don't expect them to flee without calling the police or helping you get the treatment you need. It's normal to feel shocked and confused in the immediate aftermath of a hit-and-run accident. You might wonder what you should do next and how you'll seek compensation if you don't know who caused the collision.
Treating a hit-and-run like any regular accident is crucial. You must hire an attorney, obtain medical care, and take the steps necessary to try to prove someone else is at fault.
How to Report a Hit and Run
As a party to an accident, you should report it. State law requires a motor vehicle driver involved in a car crash that causes injury, death, or property damage up to $500 to notify local law enforcement by the quickest means of communication if the accident happens within a municipality. If the crash occurs outside a municipality, the driver must inform the county sheriff's office or the nearest state patrol's office.
How You Should Handle a Hit-and-Run Accident
Other than contacting the police and waiting at the crash scene for them to investigate, multiple steps are necessary to build a case that proves you deserve compensation. These steps include:
Attempt to identify the at-fault driver – If the other motorist flees the scene, pay attention to every detail you notice, including what they look like, the make, model, and color of their car, and the direction they drive away.
Call 911 – You should always notify law enforcement of an accident. After the investigation, the officer should write a report detailing their opinions and observations. It is the first physical documentation that shows you got hurt in an accident.
Gather evidence – If your injury isn't too severe, obtain evidence at the scene. You can take pictures of your car, debris, skid marks, and nearby traffic signs. Direct the investigating officer to anything you find that might help them identify the other driver, such as a broken taillight.
Talk to witnesses – Bystanders might have seen what happened and can recall the sequence of events. Get their names and phone numbers so you can contact them later if necessary. They can provide a statement to the insurance company or testify if your case goes to trial.
Seek treatment – After you leave the accident scene, go to the hospital for initial medical care. You should listen to your doctor's recommendations if they suggest ongoing treatment. Medical evidence is essential after a car crash and can help prove the extent of an injury and the cost of treatment.
Write down details of the accident – Document information you remember about the accident to help the police track down the driver.
Hire an attorney – You don't have to hire a car accident lawyer. However, a lawyer can improve your chance of securing compensation. They know how to handle hit-and-run accidents and the evidence necessary to maximize the value of a case.
File a claim – You must file a claim with your insurance company to pursue a settlement for your medical bills and other losses.
Read more:
How to Pursue Compensation After a Hit and Run
Since Georgia follows an at-fault insurance system, the person who causes a car accident is financially liable for the injured party's losses. You would typically file a claim with their liability insurance company to negotiate a settlement.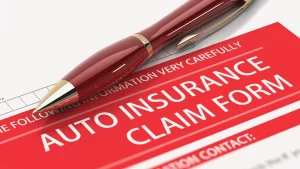 However, a hit-and-run presents unique circumstances. You can't file an injury claim if you don't know who the other driver is. Instead, you can file a claim with your auto insurance company.
Uninsured motorist (UM) insurance covers drivers injured in accidents if the at-fault party doesn't have liability coverage. It also applies to hit-and-run crashes. It isn't mandatory coverage, so you must review your policy to determine if you purchased it.
Read more: Measuring Shared Fault in a Car Accident
Compensation Available in a UM Claim
If you have UM coverage, you can file a claim with your insurance company for a settlement that covers your medical bills, lost wages, and pain and suffering. You can also cover the cost of repairing your car if you have uninsured motorist property damage (UMPD) insurance.
If you're fortunate enough to locate the other motorist and they have auto insurance, you can file an injury claim. The compensation you receive might cover losses such as:
Hospital stays, physical therapy, and other medical expenses
Out-of-pocket expenses
Emotional distress
Property damage
Get Help with Your Claim from Chris Hudson Law Group
Understanding how you can pursue compensation after a hit-and-run accident is vital. You must not hesitate to contact Chris Hudson Law Group so our hit-and-run accident lawyers can start working on your case immediately.
If you sustained injuries in a hit-and-run accident that someone else caused, call us at (706) 863-6600 for a free consultation today. We will protect your rights and try to achieve a favorable outcome.