How to Request an Accident Report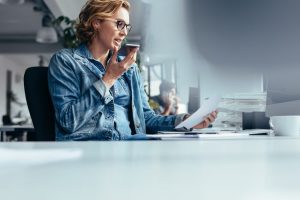 In the aftermath of a car accident, it is common to feel overwhelmed or in a state of shock. This is especially true if you or a loved one has suffered injuries in the collision. Nevertheless, it is important to know what steps to take after you have been in an accident. An important part of this is filing and maintaining a copy of the accident report. This paperwork is a key part of filing an insurance claim, as well as any legal claims you might want to make.
When Do I Need to File a Car Accident Report in Georgia?
If the accident in which you were involved resulted in property damage worth more than $500, Georgia law requires that drivers file a police report right away. The same is true for accidents that cause any physical injuries to the people involved. In general, however, it is good practice to file a report even if there are no apparent injuries or if the damage seems to be of less value.
Even in what might seem like a minor accident, it can be difficult to assess the extent of the vehicle's damage at the scene. Furthermore, some physical injuries may not become evident until hours, days, or weeks later. For this reason, it is best to be on the safe side and call the police to report the accident, no matter what. This will help you not only if you need to make a claim but also if the other driver involved attempts to make a claim against you.
You should also see a medical professional whether you feel like you need it or not. Your medical records will also come in handy if injuries develop over time and you decide to pursue a personal injury claim.
Finally, contact a personal injury car accident attorney immediately. Time is of the essence and it takes a while to gather all the necessary documentation to put together a winning case.
How Do I Obtain a Copy of the Police Report?
If the police arrived at the scene of the accident, you will be able to request a copy of the report that they make. A finalized copy of the report will be available at the relevant police department. Alternatively, you can request a copy of the report electronically via BuyCrash, or by visiting the Georgia Department of Transportation (DOT) website.
Getting a Car Accident Report from the Police Department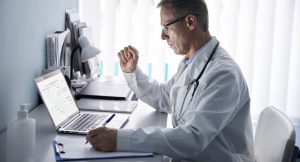 Generally, the first step toward getting a car accident report is to phone the police after your accident has occurred. When they arrive, they will gather all the information they need to fill in the report. After they have completed this, they will provide each driver with a report number. This number is what you can use to retrieve a copy of the final report from the police department later.
Accessing the Report Electronically via BuyCrash
The state of Georgia also has an online system called BuyCrash that is run by Lexis Nexis. It is important to note, though, that it may be several days before the report becomes available, as it usually takes some time for the responding officer to complete and file their report.
Requesting an Accident Report from the Georgia DOT Website
On the Georgia DOT website, you can find a request form that you can print, fill out, and mail or fax along with your payment. State law places restrictions on who may access accident reports. Members of the general public cannot obtain them, but you are entitled to a copy if you were involved in the accident.
The Importance of an Accident Report
Your car accident report will contain several essential details about the vehicles that were involved in the crash and the circumstances of the collision. For this reason, it will be helpful for your attempt to file an insurance claim.
Additionally, these reports are essential for providing proof of your losses if you choose to file a personal injury lawsuit.
In some instances, you will find details within the accident report that you may not agree with. If this happens, it is a good idea to hire an experienced personal injury attorney who can help you to clear up any inconsistencies. They will also be able to assist you with requesting a copy of the report if necessary. They can also help gather witness statements and can submit a claim to the insurance company for compensation. If necessary, they can also take your case to court.
The attorneys of Chris Hudson Law Group are highly experienced in winning compensation from insurance claims and personal injury cases. Our founder, Chris Hudson, is a former insurance dispute lawyer and our clients will tell you that we know what we're doing in these cases.
Whether you were a pedestrian, riding a motorcycle, or collided with a truck, we will fight to get you the compensation you deserve. If you were injured at work, we can also help with your workers' comp case.
Whatever your injury, make sure you contact a personal injury attorney from Chris Hudson Law Group before speaking with insurance adjustors!
Contact an Experienced Personal Injury Attorney Today
If you or someone you care about has been involved in a car accident in Georgia, the Augusta car accident attorneys of Chris Hudson Law Group are here to help. We are passionate about protecting our clients from the insurance companies that try to get them to settle for less compensation than they deserve.
If you would like more information about what your legal options might be, call us today at (706) 863-6600 or contact us online to set up a confidential consultation about your case.
Related reading: How to Respond if Your Accident Report is Incorrect