A person who has just been seriously injured in a truck accident is likely not thinking clearly. How could they? They've just experienced a traumatic event, are in shock, and probably in pain from their injuries. They're certainly not thinking about gathering statements and contact information from witnesses at the scene of the accident.
But if you're the person who was injured because of someone else's negligence, you might decide to talk to witnesses yourself. Witness accounts may help strengthen your claim or lawsuit when you pursue compensation for your injuries. Here are some questions you should consider asking someone who witnessed the truck accident in which you were injured.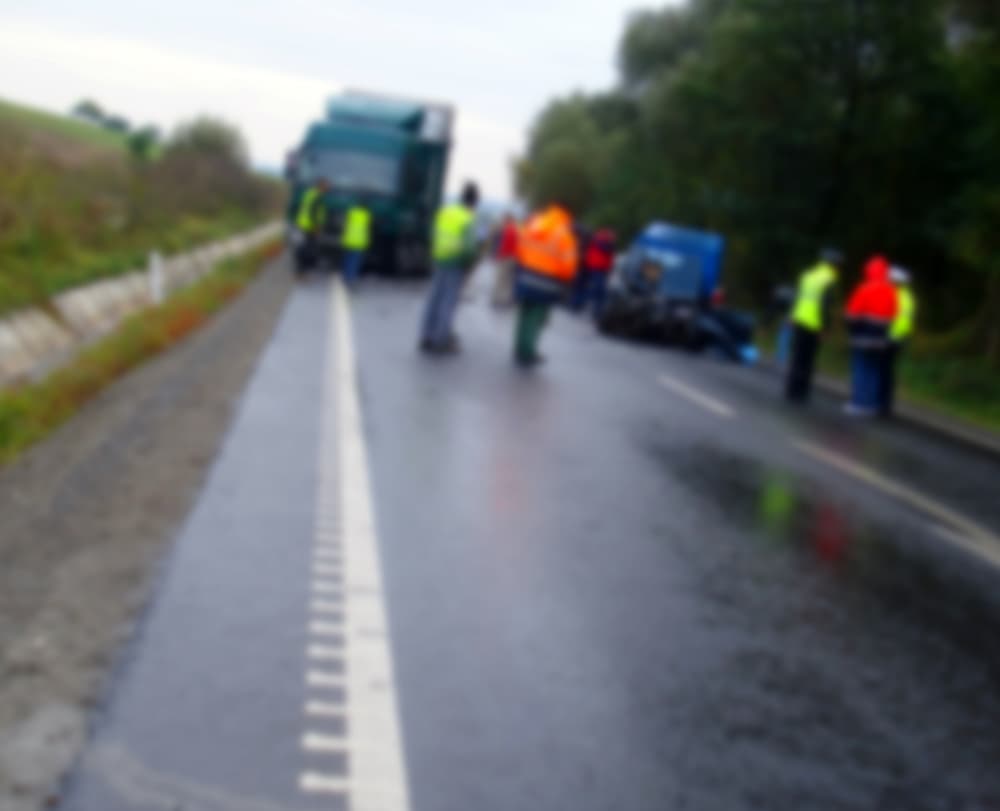 What Should I Ask a Witness After Being Injured in a Truck Accident?
The testimony of or statements from those who were present at the time and location of the truck accident that resulted in your injuries could be key evidence in your claim or case. Your account of your experience in the truck accident is valid, but because you were injured in the accident, your account will necessarily be from your perspective. Witnesses at the location of the accident had a different vantage point. Therefore, they may have seen things that you're unaware of or have no recollection of. They could provide important, relevant information for your claim or case.
These are several questions that you should try to ask one or more witnesses that are present when the truck accident occurs:
Where were you when the accident happened?
Did you see what happened? If so, what did you see?
From what you could see, what were the motorists involved in the accident doing right before the accident occurred?
Do you know approximately what time the accident occurred? If so, when?
One of the top questions you should ask a truck accident witness is what they saw when the accident occurred. Not only do you want them to recount their view of the accident, but you also want their account of what they saw the involved motorists doing right before the accident. To prove your claim or case for injury compensation, you need to show that the actions of the truck driver or other responsible party were negligent.
While speaking to witnesses may be helpful in terms of gathering evidence, you must also keep a cool head and be aware of what not to say, especially to the driver and insurance adjusters.
Other Steps to Take After I Was Injured in a Truck Accident
After you've been injured in a truck accident, you need to seek medical attention right away. Your injuries could be life-threatening, and the success of your recovery could be contingent upon you receiving the urgent medical care you need. Your medical record, with everything about your injuries contained within, will support your claim or lawsuit. Evidence of your injuries and medical treatment will help determine the compensation you may be owed.
You should also collect documentation or other records you receive related to the truck accident or your injuries. Be sure to preserve any documentation from the scene of the accident, such as notes or recordings you may have taken at the scene and statements you obtained from any witnesses. Save any medical bills you receive for your injury-related medical care. If you've missed work and haven't been paid for the days or shifts of work you missed while recovering from your injuries, collect and preserve any documentation to support those losses.
Don't feel overwhelmed if you're unable to gather evidence for your claim or case. Your attorney will conduct a full investigation into the accident and will help you collect all the evidence (ex: the accident report) you need to build a strong case and obtain compensation. However, if you can save any records or documentation you receive, it would help the preparations to file your claim or lawsuit.
Don't wait, contact us immediately if you've been involved in an accident with a truck. It is easier to collect data and documents sooner rather than later.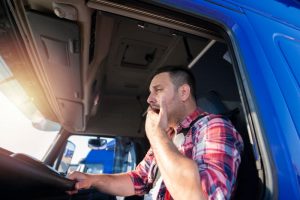 Who Is Liable for Your Injuries?
When you're injured in a truck accident due to the actions of a negligent truck driver, the truck driver may not be the party that's liable for compensating you. The trucking company that employed the truck driver is also responsible for the truck driver's actions. The legal term for this is respondeat superior. Other potentially liable parties could include the truck manufacturer, parts manufacturers, cargo loading companies, and the company responsible for the maintenance of the truck if the truck driver didn't cause the accident.
If fatigue played a role in the accident, the driver's travel log will give information about when and how long the driver took breaks and rested, as well as other information about their employment and insurance information.
Trucking companies are insured by insurance companies. You and your attorney may first file a personal injury claim with the trucking company's insurance company. If this doesn't result in you being justly compensated for your injuries, then your attorney may advise you to file a personal injury lawsuit against the trucking company directly. You should never speak with insurance adjusters without first consulting a lawyer!
All of these steps take time, so be sure to contact a personal injury attorney with experience in truck accidents immediately after your accident. There is no time to waste!
Contact the Truck Accident Attorneys at Chris Hudson Law Group
Have you been seriously injured in a truck accident that wasn't your fault? You might be owed compensation for your injuries. The Augusta truck accident lawyers of Chris Hudson Law Group are experienced and dedicated to recovering the compensation you deserve to help you recover properly from your injuries. We have helped hundreds of satisfied clients who will tell you that we know how to handle a crisis and we know how to get the job done.
Our founder, Chris Hudson, is a former insurance dispute lawyer, so he knows the system well. Our team is well-trained in how to get results.
Call Chris Hudson Law Group today at (706) 863-6600 or fill in our contact form to schedule a confidential consultation.