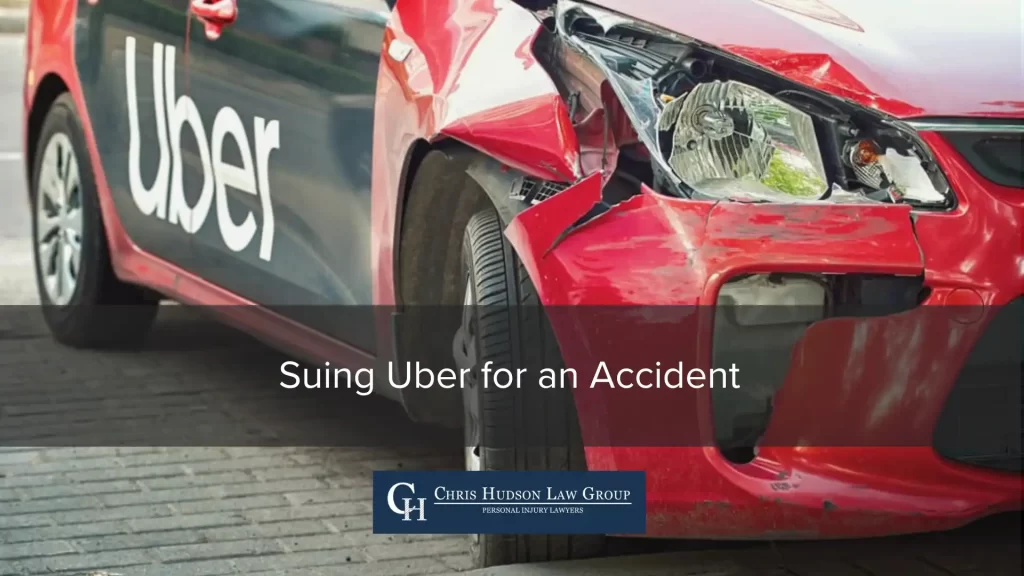 If you have suffered injuries in an Uber accident that wasn't your fault, you could have the right to seek compensation for your injuries like you would after any other accident. However, suing Uber (or any other rideshare company) differs from pursuing an accident injury claim involving a private motorist.
An experienced car accident attorney from Chris Hudson Law Group can help you identify all possible sources of compensation for your losses and seek the compensation you deserve for any injuries you sustain in an Uber accident as a rideshare passenger, an occupant of another vehicle, or a pedestrian.
Types of Lawsuits Involving Uber
Depending on the circumstances, an Uber accident injury victim might file one or several of the following types of accident cases:
Injury cases by third-party drivers or passengers or by Uber passengers who get hurt in accidents involving Uber drivers
Cases by property owners who incur damages to their property due to Uber accidents
Cases against Uber alleging that the company negligently hired, trained, or supervised its drivers, directly resulting in harm to other motorists, pedestrians, and passenger
Uber's Liability for Accidents
Usually, employers are liable for the acts of their employees. For years, Uber has largely avoided liability for the acts of its drivers because it classifies drivers as independent contractors. However, most states, including Georgia, now require Uber and other ridesharing services to carry insurance on behalf of drivers. This doesn't necessarily mean you can hold Uber liable when an Uber driver harms you in an accident. Still, it provides more opportunities to recover fair compensation for your losses after getting hurt in an Uber wreck.
Uber Insurance Coverage for Accidents
If you suffer injuries in an accident caused by an on-duty Uber driver, you will likely file a claim with Uber's insurance carrier. The types and amounts of insurance coverage available for your Uber accident claim vary depending on the Uber vehicle's use during the accident.
For example, the following insurance coverage amounts apply from the time an Uber driver is logged on to Uber's rideshare app and available to accept a ride request until the driver logs off:
$50,000 per person in bodily injury liability coverage
$100,000 per accident in bodily injury liability coverage
$50,000 per accident in property damage liability coverage
When an Uber driver has a rideshare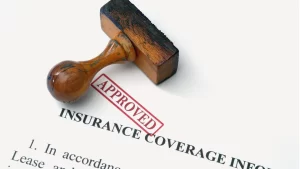 passenger in their vehicle or is on the way to pick up a confirmed fare, Georgia law requires Uber to provide a minimum of $1 million per accident for death, personal injury, and property damage claims. Uber must also provide uninsured and underinsured motorist coverage of at least $1 million per accident when accidents occur during active rideshare trips. This coverage applies if the coverage of another party, like an Uber driver, is insufficient to pay for all your losses from the accident.
If you cannot recover the compensation you need from an insurance claim or prove Uber is directly liable for the accident, you might have grounds to sue Uber for a personal injury claim. A knowledgeable Uber accident lawyer can help you evaluate your situation and determine the best path forward.
Compensation Available in an Uber Lawsuit or Insurance Claim
If you sustain injuries in an accident involving an Uber driver, you could have the right to sue or file an insurance claim seeking compensation for your losses, including:
Present and future medical expenses
Mental distress
Loss of enjoyment
Property damage
An Experienced Uber Accident Attorney Can Help
Insurance companies are like any other business enterprise, regardless of what they try to convey to the injury victims who seek insurance benefits. Their primary purpose is to maximize profits rather than serve your interests as a crash victim. To protect their bottom lines, insurers devote their best efforts to paying the minimum benefits for each claim.
Recovering compensation for an accident involving an Uber driver requires knowledge of the relevant laws and experience dealing with insurance companies. An Uber accident lawyer can help you level the playing field and improve your chances of receiving fair compensation.
Contact an Experienced Uber Accident Lawyer Today
If you suffer injuries in an accident involving an Uber driver, the attorneys at Chris Hudson Law Group can help you seek compensation for your losses – whether via an insurance claim or a lawsuit. We offer a free consultation so you can discuss your legal options and receive a thorough case evaluation with no risk or obligation. Call us now at (706) 863-6600 to schedule an appointment with one of our experienced Augusta car accident attorneys.
Read more: