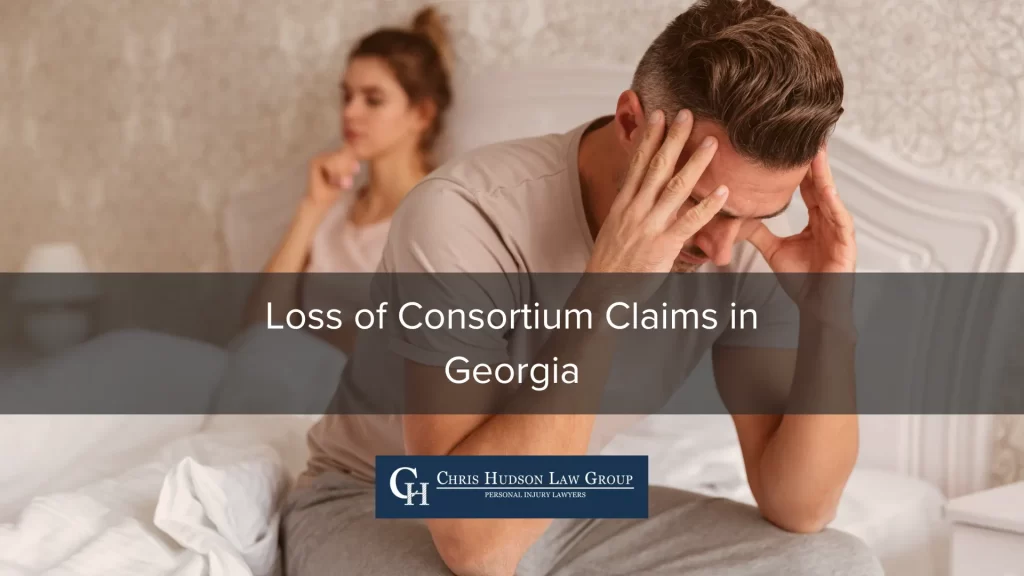 Many people understand that the effects of an accident-related injury can be devastating for the victim. This is why Georgia law permits injured individuals to recover compensation for missed time at work, cost of medical care, physical pain, and psychological trauma. However, you might not know that the state also allows certain provisions for compensation for the injured person's spouse.
A loss of consortium claim recognizes the non-financial marital consequences of a personal injury. Call us if your spouse was injured in an accident due to another party's negligence. They might be left with an injury that prevents you from enjoying the same relationship you had before the injury. Consulting with an experienced attorney can help you understand whether you may be entitled to file a loss of consortium claim.
What Is Loss of Consortium?
"Loss of consortium" is the loss of companionship, affection, sexual relations, and other aspects of a marital relationship that are affected when one spouse suffers an injury. Consortium encompasses the bundle of legal rights and duties that exist between married partners.
When an injury to one spouse disrupts the continuity of the marriage, the uninjured spouse may experience a diminished quality of life, loneliness, increased responsibilities, and emotional distress. If the impairment to the marriage is severe enough, the law recognizes the uninjured spouse's right to compensation. Compensation can help pay for counseling, medical care, or household services to assist the couple in coping with changes to their relationship.
Examples of Loss of Consortium
Loss of consortium between spouses can take many forms. Some common examples of loss of consortium after an injury include:
Loss of emotional support, companionship, and affection from your spouse
Additional stress, anxiety, or depression as a result of becoming a caregiver
Loss of sexual relations and physical intimacy
Having to take on additional household and family responsibilities
Loss of shared social activities and hobbies with your spouse
If you are unsure whether the consequences of an injury amount to loss of consortium in your marriage, a qualified Georgia personal injury attorney can help.
Evidence to Support a Loss of Consortium Claim
To receive compensation for loss of consortium, you will need objective evidence to demonstrate the adverse effect of the injury on your marriage and quality of life. Important forms of evidence can include:
Medical records detailing your spouse's injuries and recovery
Testimony from friends, family, and coworkers about changes in your relationship
Receipts for counseling or therapy expenses
Your own testimony about emotional distress, anxiety, depression
Documentation of how daily routines and division of labor in the marriage have changed
Who Can Bring a Loss of Consortium Claim in Georgia?
Georgia case law has established that only the spouse of an individual who has suffered a personal injury may bring a loss of consortium claim. If you are not legally married to your partner, you do not qualify to file this type of claim. However, if you established a valid common-law marriage in another state or if you established one in Georgia before January 1, 1997, you may still be eligible.
These claims are unavailable to children, parents, friends, or ex-spouses. While the injured individual is unable to receive loss of consortium damages themselves, they may qualify for compensation for other categories of  intangible losses, such as:
Physical and emotional pain and suffering
Disability and disfigurement
Loss of enjoyment of life
Value of a Loss of Consortium Claim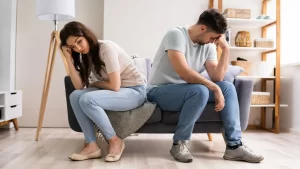 The value of a loss of consortium claim depends on the severity of your losses. Georgia has no prescriptive formula for calculating loss of consortium compensation. Instead, judges ask each juror to appeal to their "enlightened conscience" to determine the value of these claims. An experienced attorney can help determine the full value of your claim based on factors like:
The length of your marriage
The severity of your spouse's injuries
Long-term effects on marital relations
Amount of caregiving required
Impact on emotional health and well-being
Contact a Georgia Personal Injury Attorney Today
Life after a sudden injury can feel like a series of insurmountable hurdles for both the injured person and their spouse. However, you should not give up hope at this challenging time. Working with an experienced loss of consortium attorney in Georgia can allow you to secure the justice you deserve.
The seasoned legal team at Chris Hudson Law Group has many decades of combined experience helping injured Georgians and their families get the help they need. We will listen compassionately to your story and fight for your rights. Call us today at (706) 863-6600 or contact us online for a free consultation to learn more about how we can help you.
Related posts