What Happens After A Deposition in a Personal Injury Case?
If you were injured in an accident that was not their fault, you have the right to file a claim for compensation. First, a claim is filed with the at-fault party's insurance company and you negotiate for an appropriate settlement amount. However, sometimes these negotiations do not end with an acceptable settlement. In such situations, you and your lawyer can file a lawsuit and argue your case before a judge and jury. Before the trial begins, one of the most important events is the deposition. Understanding what happens during and after the deposition can help you know how to prepare.
What Happens During a Deposition?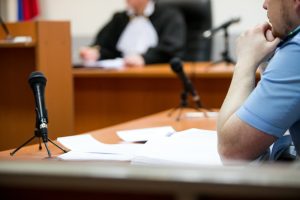 A deposition is a recorded interview during a lawsuit's pre-trial discovery phase. Anyone who may be called as a witness in a trial could be asked to attend a deposition. The requesting attorney will ask the deponent questions under oath. Before your deposition, you will be notified about the time, date, and venue.
The most important thing about the deposition is that you answer the questions truthfully and to the best of your knowledge. You'll prepare ahead of time with your attorney, so they can help you answer the questions without admitting fault. You may have your attorney present at the deposition. Furthermore, your attorney can object to any lines of questioning irrelevant to the case.
Read more: What Happens At A Deposition
What Will Happen After the Deposition?
Following the deposition, the court reporter who recorded the questions and your answers will create an official transcript. This preparation may take several weeks. When it is complete, attorneys for both parties will receive a copy. At this point, your lawyer can review the transcript to ensure it accurately represents the deposition. If necessary, they can submit corrections to the court reporter within 30 days of receiving the transcript.
In many cases, the defendant's insurance company may require their independent medical professional to examine you. Your lawyer can help prepare you for this examination by ensuring that you provide the doctor with information that is relevant to the case and nothing further.
Upon completion of the independent examination, your attorney may continue negotiations with the insurance company. If the examination has yielded further evidence to corroborate your claims, you may have a stronger chance of receiving an acceptable settlement.
Read more: How Do You Know If Your Deposition Went Well
There are three possible outcomes after a deposition:
Mediation After Deposition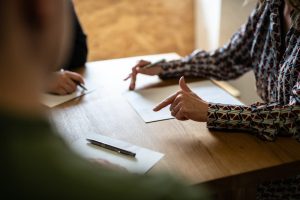 If the deposition made no difference in either party's stance, a mediation session might become necessary if ongoing negotiations have not yielded satisfactory results for either party. Once settlement negotiations reach an impasse, the parties can agree on a mediator and schedule the mediation as soon as practicable.
Mediation is a form of Alternative Dispute Resolution conducted by a legal professional who is often another lawyer or a retired judge with experience in personal injury cases. This mediator will help you and the defendant try to reach an agreement before proceeding to trial.
In the mediation session, you and the defendant will have the opportunity to argue the merits of your case. The mediator will then offer suggestions about how both sides might be able to reach a common ground. These suggestions, however, are not legally binding. Either party may accept or reject them. In general, finding an agreement through mediation can save time and money.
Read more: When Is Mediation Not A Good Idea
Settlement After Deposition
There's no strict answer to this question. As long as negotiations continue after deposition, settlement is possible. However, a skilled personal injury attorney will not accept an offer that will not cover the losses you have incurred due to the harm done to you. If the defendant is unwilling to offer you an acceptable settlement, you may have no choice but to proceed to trial and attempt to win your compensation through a judge's order or a jury's verdict.
Read more: How Are Personal Injury Settlements Paid Out?
What Happens During a Personal Injury Trial?
In the trial, both sides will present evidence and arguments. Your lawyer's job will be to prove that the other party is at fault for the accident and is liable for the injuries and losses you have suffered.
After both sides have presented their cases, the judge or jury will determine whether your burden of proof has been met. If so, they will award you a specific amount of money to cover your accident-related damages.
Contact a Personal Injury Attorney from Chris Hudson Law Group
If you were injured in an accident in Georgia, you deserve to have a knowledgeable and skilled attorney on your side. The experienced personal injury lawyers at Chris Hudson Law Group in Augusta, Georgia are ready to help you through every step of your claim. We specialize in a wide range of types of personal injury cases and we will do everything we can to ensure that you receive the full and fair compensation you deserve.
Call us today at (706) 863-6600 or contact us online for a free consultation.