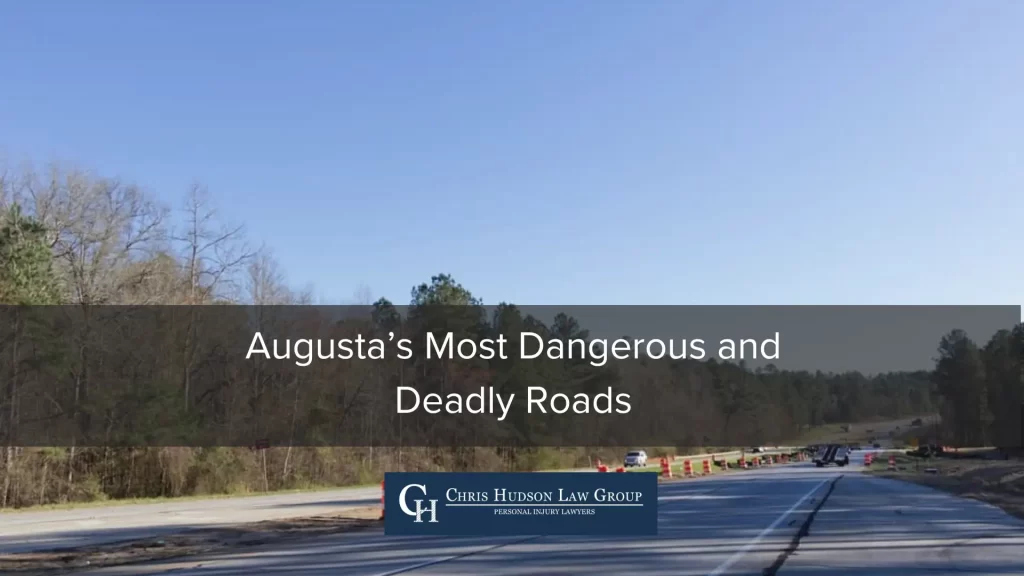 Public roads and highways become more dangerous for Augusta drivers every year. Recent data shows a consistent year-to-year increase in statewide traffic fatalities for the past three years on record. Meanwhile, the number of fatalities in Richmond County has risen each year since 2018. From 2020 to 2021 alone, this statistic skyrocketed by a staggering 47 percent.
More Georgia traffic fatalities occur on county roads and state highways than on interstate freeways. The number of roadway and lane departure accidents resulting in fatalities has also increased statewide in recent years.
Every city has dangerous highways, roads, and intersections; Augusta, the second-largest city in Georgia with more than 200,000 people, is no exception.
The Most Dangerous Roads, Highways, and Intersections in Augusta, GA
Below is a summary of Augusta's most dangerous roads. On many of these roads, highways, and intersections, accidents occur at a rate of one wreck per week or even higher. If you're a Georgia driver, it's a good idea to read this list carefully and exercise extreme caution while driving in these locations:
Interstate 520 and Deans Bridge Road/Georgia Highway 4
Near the interchange with I-520/Bobby Jones Expressway, Deans Bridge Road experiences frequent traffic congestion. Around-the-clock foot traffic near the many businesses in the area, combined with the vehicular traffic exiting the interstate to Deans Bridge Road, create significant traffic hazards for motorists and pedestrians alike. Pedestrians crossing Deans Bridge Road at this intersection experience a higher risk of injuries and fatalities than pedestrians in most other Georgia intersections.
Interstate 520, the Bobby Jones Expressway, and Gordon Highway/U.S. 78
As Gordon Highway leads west from Augusta, many dining, drinking, and shopping establishments attract traffic exiting from the I-520/Bobby Jones Expressway, causing congestion and backed-up traffic that increases the risk of accidents.
Interstate 520 and Wrightsboro Road
Wrightsboro Road, near the interchange with I-520/Bobby Jones Expressway, is a traffic-heavy area. This location has five large shopping centers nearby and experiences congestion throughout the day. The road's low traffic capacity can cause cars to back up on the road itself and onto the interstate's offramp, creating plenty of opportunities for wrecks.
Interstate 20 and Washington Road/Georgia Highway 28
About one accident a week occurs at the Washington Road onramps and exit ramps near Georgia Highway 28. The interchange between these roads uses cloverleaf ramps that prevent motorists entering I-20 from reaching sufficient speeds to merge safely. As a result, many rear-end collisions occur as cars enter I-20. Heavy traffic jams can back cars up onto Washington Road, impeding traffic and creating dangerous road conditions.
Mike Padgett Highway/Georgia Highway 56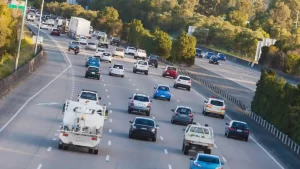 The Mike Padgett Highway provides a southward route that allows commuters to avoid the heavier traffic on U.S. 25. However, this highway is busy, too, and it has no divider or protected turn lanes. Many frustrated drivers speed through congested traffic on the Mike Padgett Highway, making it one of Augusta's most dangerous roads.
Sadly, fatalities occurring on this highway are not uncommon. In some years, three to five deaths occur on the Mike Padgett Highway alone. So many fatalities have occurred on this highway that the Georgia Department of Transportation (DOT) recently instituted a long-term construction project to improve road safety.
Peach Orchard Road/U.S. 25
Peach Orchard Road is accessible from the Bobby Jones Expressway and stretches out to several southwest Augusta locations, including shopping centers and residential communities. Many ramps and roads leading to Windsor Spring Road, Peach Orchard Road, Rushing Road, and Sconyers Way originate at this interchange. It is easy for motorists unfamiliar with the area to experience difficulty finding their way in this location and crash.
Washington Road and Boy Scout Road
This intersection, located nearby one of Augusta's chief tourist attractions, is one of the city's most dangerous locations. The intersection sees frequent pedestrian traffic as people travel to and from restaurants, bars, hotels, and shops nearby. The Augusta National Golf Club is also within walking distance of this intersection. As a result, both pedestrian and motor vehicle accidents occur there frequently.
Contact an Augusta Car Accident Attorney Today
If you are injured in a motor vehicle accident caused by another driver at one of these dangerous locations or any other area nearby, the experienced Augusta car accident lawyers at Chris Hudson Law Group can help you recover compensation for your losses. Call (706) 863-6600 to learn more about your legal options from a knowledgeable personal injury lawyer at the Chris Hudson Law Group. Your initial consultation is always free and you pay nothing until we recover compensation in your case.
Related reading: