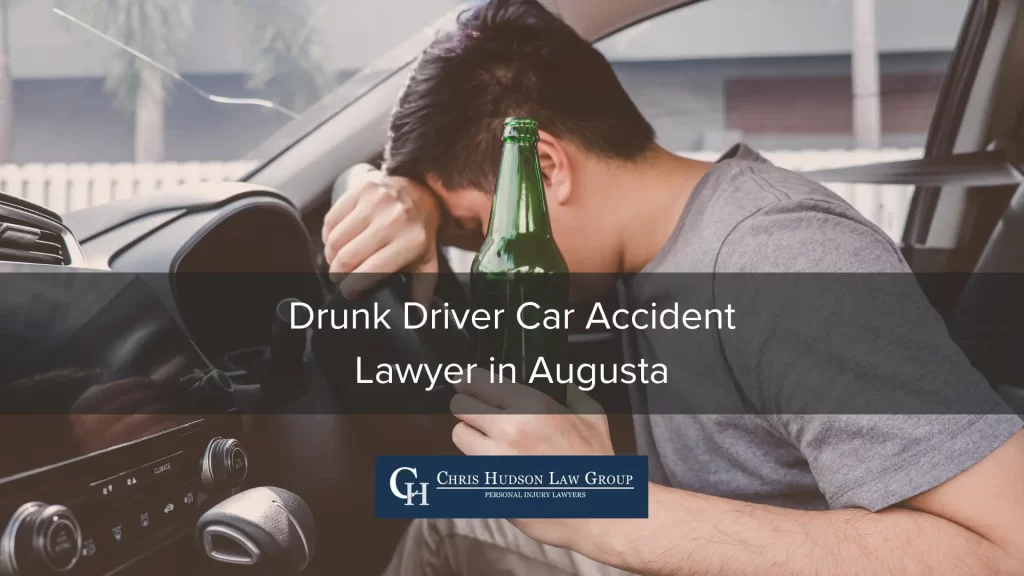 Drivers under the influence of drugs and alcohol pose a hazard every day to other drivers on the road. If you were injured in a car crash with an intoxicated driver, call the drunk driver car accident lawyers from Chris Hudson Law Group at (706) 863-6600. We'll schedule a free consultation and review the details of your car accident.
Getting hit by a drunk or intoxicated driver can cause devastation in every area of your life. You may be suffering from severe injuries that require months of treatment. You might be unable to work and worried about the expensive medical bills you're receiving.
At Chris Hudson Law Group, we know the steps we need to take to hold the other driver accountable. When you hire us, we'll immediately begin to work on your case to seek the justice you deserve. You can depend on us to fight tenaciously to get you the financial compensation you need. Call us today at (706) 863-6600.
What Is Considered A DUI?
Driving does not mix well with alcohol or drugs. When someone decides to get behind the wheel under the influence, others usually end up suffering the consequences. The word "accident" doesn't accurately describe what happens when someone drives drunk. It's a conscious and deliberate decision to drive under dangerous conditions.
DUI stands for driving under the influence. Whether it's illegal drugs, prescription medications, or alcohol, they all can impair your driving abilities. If an officer catches you, penalties range from fines to jail time.
In the state of Georgia, DUI laws prohibit driving in the following situations:
When an individual operates a motor vehicle with a blood alcohol content (BAC) of .08% or higher. For commercial drivers, at least a .04% BAC is illegal. It's considered DUI for anyone 21 years old or younger operating at a .02% or higher BAC.
When someone drives his or her car after consuming any type of alcohol, drug, or controlled substance.
When the driver's blood or urine tests positive for any amount of illegal drugs or marijuana.
Driving under the influence also occurs when someone creates a less safe situation because of their alcohol or drug use. It's possible to receive a per se DUI conviction if their BAC is at .08% or higher, even if there's no impairment to their driving ability.
Determining per se DUI doesn't necessarily require evidence of the driver's BAC level. Instead, the officer can use their judgment to decide if the motorist created a dangerous situation. Erratic behavior, alcohol odor, slurred speech, or other indicators of driving under the influence are all valid evidence of per se DUI.
What's The Penalty For A DUI Accident?
After a DUI conviction in Georgia, a judge decides the punishment based on the following state statutory guidelines:
First Offense: 10 days to 12 months in jail, $300 to $1,000 fine, and a minimum of 20 hours of community service.
Second Offense: 90 days to 12 months in jail, $600 to $1,000 fine, and a minimum of 30 days of community service.
Third Offense: 120 days to 12 months in jail, $1,000 to $5,000 fine, and a minimum of 30 days of community service.
Drivers convicted of DUI, regardless of the number of prior offenses, receive 12 months of probation. If they served any jail time, the length of probation decreases based on time served.
Individuals also get their license suspended for a period based on the number of prior convictions within the last five years. Anyone who refuses alcohol or drug tests of his or her blood, urine, or breath faces license suspension.
What Should I Do If I'm The Victim Of An Accident Caused By An Intoxicated Or Drunk Driver?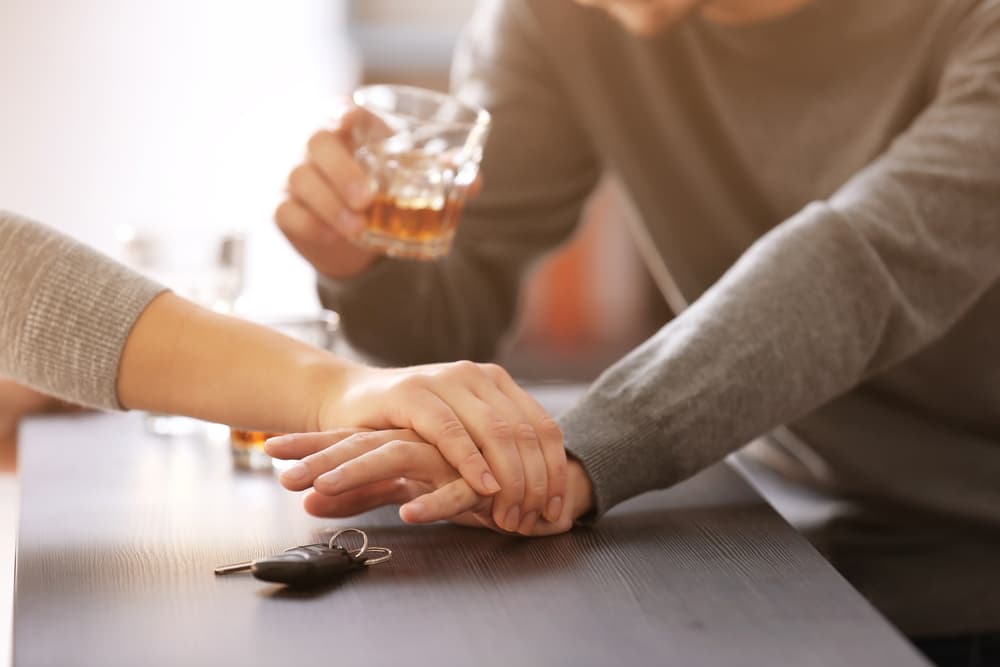 If you become injured in any car accident, it's crucial to call 911 and seek medical care. Whether the injury is minor or severe, a traffic crash report and ER medical records are sufficient evidence to prove the impaired driver caused the collision.
Everyone knows driving after consuming drugs or alcohol is illegal and dangerous. The other driver will likely try to get out of the situation by concealing their impairment. There are several critical steps you should take before leaving the scene of the wreck:
Call the police: An officer will arrive at the scene to investigate the crash. He or she will speak with you and the other motorist, anyone else involved in the accident (including other drivers, passengers, and bystanders), and write up a police report. The officer might also be able to determine fault and issue a citation to the impaired driver or arrest them.
Take photos: Take pictures of the scene, including broken glass or car parts on the road and damage to both vehicles.
Get witness information: If anyone witnessed the accident, get their names and phone numbers so you can reach out to them later to support your account of how the crash occurred.
Obtain insurance information: Write down the other driver's name, phone number, mailing address, auto insurance carrier and phone number, and insurance policy number.
Undergo a medical evaluation: If necessary, let an EMT check out your injuries and get transported to the hospital for further treatment. If you're able to drive yourself or get a ride from a friend, be sure to go to the ER promptly. Waiting days or weeks to see a doctor could cast doubt on the severity of your injury.
Hire a personal injury attorney: Call Chris Hudson Law Group for legal advice about your options moving forward. Having an experienced attorney walk you through the steps of filing a claim will ensure you're treated fairly during the insurance claim process, and that you receive the maximum settlement available.
How Much Money Could I Get From An Insurance Claim?
Georgia is a fault state, which means the person who caused the accident is financially responsible for the injured party's expenses related to treatment and vehicle damage. The compensation comes from the at-fault driver's liability insurance carrier.
Depending on the severity of your injury, you could receive up to the maximum bodily injury limit available. All drivers in the state of Georgia must carry liability insurance with a minimum bodily injury and property damage limit of $25,000. If you incur any damages, you're entitled to reimbursement of those costs based on the limits listed on the policy.
If the insurance adjuster assigned to the claim approves it, you could negotiate a settlement for the following damages:
Medical bills
Lost wages
Vehicle repair or replacement
Rental car costs
Wrongful death (in the event the injured driver dies, and their family wants to seek compensation for funeral expenses)
Many victims of drunk driver accidents choose to also seek compensation directly from the driver. Driving under the influence is entirely reckless and irresponsible. You could file a lawsuit for punitive damages resulting from the crash.
Punitive damages don't exist to reimburse your expenses. They punish the impaired driver for their negligent behavior and lack of regard for other people's safety. Georgia law allows victims of DUI accidents to receive up to a maximum of $250,000 from the at-fault driver.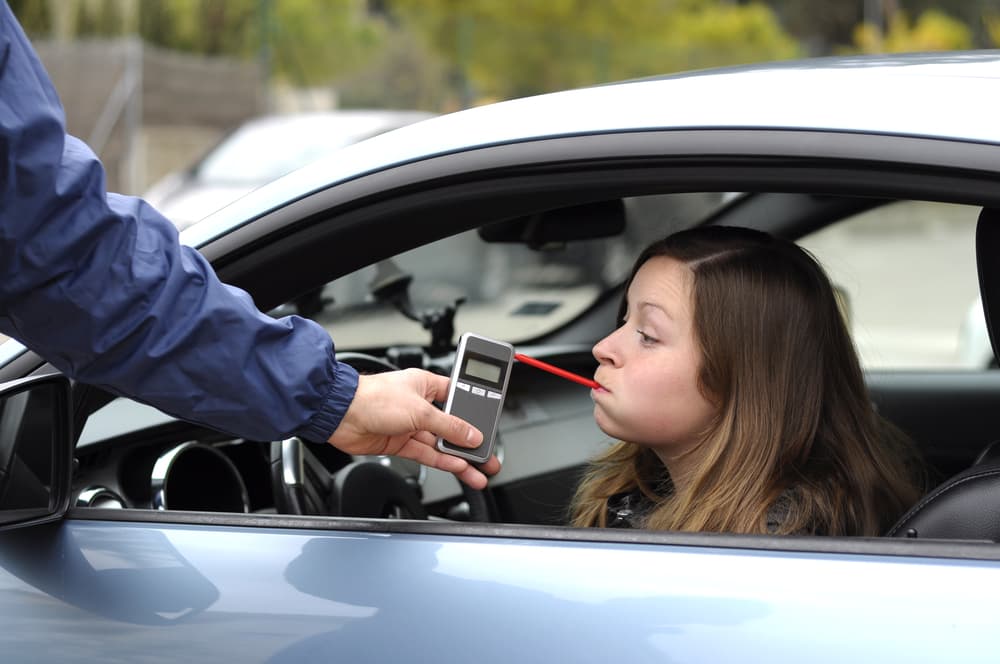 Despite laws requiring all Georgia drivers to carry liability insurance, some allow theirs to lapse or don't apply at all. In situations where you're unable to seek compensation from the liable driver's insurance, you could file a claim with your UM insurance.
UM, uninsured/underinsured motorist coverage, is available for any driver injured in an auto accident. Georgia law does not require it; however, all insurance companies must offer coverage. It's useful in situations where you sustained injuries in an accident, and the at-fault driver doesn't have liability insurance, or their limits don't cover all your expenses.
UM not only covers the policyholder but also extends to family members listed on the policy that live in the same household and passengers in the car at the time of the crash. Additionally, you're allowed to pursue a UM claim if you suffer any injuries in an auto accident as a pedestrian or while riding a bicycle.
When you file a claim with your UM insurance, it's the same process as liability insurance, except you don't have to prove fault. You're allowed to use your coverage for any injury resulting from an accident. It reimburses you for medical costs, lost wages, and vehicle repairs.
How Chris Hudson Law Group Can Help You If You Were Injured By A Drunk Driver
If you or your loved one sustained an injury caused by a driver under the influence, you should hire a drunk driver car accident lawyer from Chris Hudson Law Group in Augusta immediately. When you hire us, we'll launch a full investigation into the car crash and start collecting essential evidence.
We understand the DUI accident laws in Georgia. We'll make sure we submit the appropriate documents to the insurance company promptly. When it comes time to negotiate a settlement, we'll aggressively pursue the maximum amount available.
Contact A Car Accident Lawyer At Chris Hudson Law Group in Augusta, Georgia
At Chris Hudson Law Group, our car accident lawyers will be fully committed to you and your case. We believe in creating an individualized plan that meets our client's needs. We believe in the importance of providing quality customer service. We offer free consultations to all prospective clients interested in speaking with us. We'll be happy to review the details of your auto accident and determine if you have a solid case.
Call us at (706) 863-6600 or fill out our contact form for a free case evaluation. Our experienced drunk driver car accident lawyers are ready to answer your questions and help you get back on your feet.