What Car Accident Lawyers Do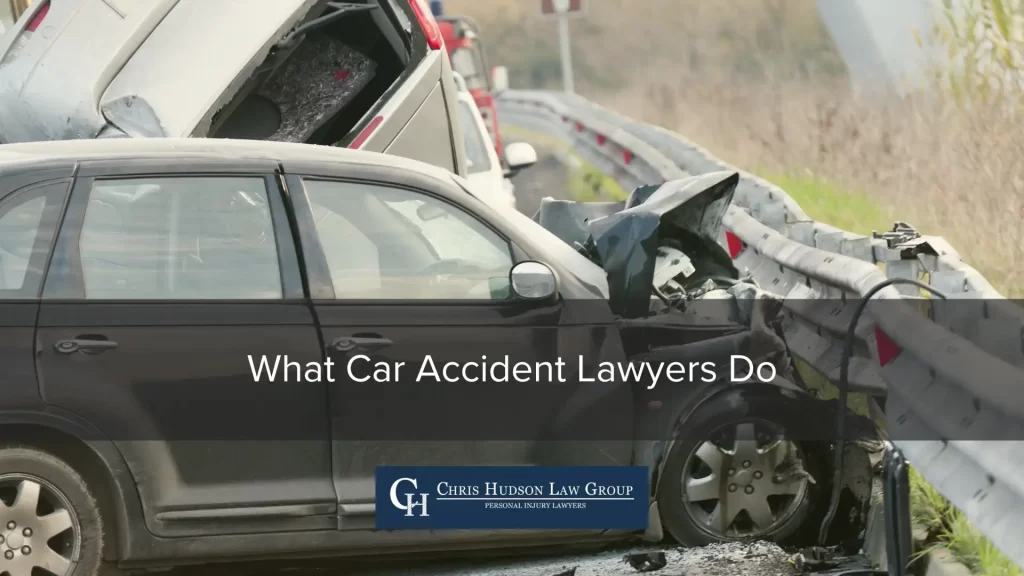 If you get injured in a car accident caused by someone else, you need to work with an experienced attorney to get the compensation you deserve. Understanding what a car accident lawyer will do to help you and your case makes that decision much easier.
A car accident attorney will help you understand what compensation you might be eligible for and will build a strong personal injury claim or lawsuit.
To determine who might be at fault for the accident and to learn what compensation you could obtain, your attorney would likely do the following:
Investigate the details of the collision
Gather relevant information, including police reports, pictures, witness statements, medical bills, and other proofs of losses
Obtain a copy of the at-fault party's insurance policy
Draft and send a detailed demand letter requesting compensation from the at-fault driver's insurance company
Negotiate a fair settlement agreement with the insurance company
If a satisfactory settlement cannot be reached, file a personal injury lawsuit
Represent you in court and improve your chances of recovering full compensation
Read more:
Do I Need a Lawyer for a Car Accident?
You should hire an attorney after you were injured by someone else in a car accident, regardless of whether it was a serious collision or a minor fender bender. An experienced attorney will know how to handle insurance adjusters and their tactics. Insurance adjusters work for insurance companies and aim to save their companies as much money as possible. As a result, insurance adjusters will review the facts of the collision with the goal of paying out as little money as possible.
Read more: Why You Should Hire a Lawyer for a Minor Car Accident
When to Call a Lawyer After a Car Accident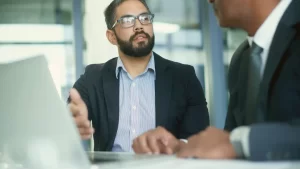 Contact an attorney quickly after an injury. They can protect your interests. The attorney deals with all communications about the accident. This stops insurance companies from taking advantage of you.
Hiring an attorney early improves your settlement chances. Your payout depends on your claim's details. Giving your attorney more time helps them research better. If there were witnesses, getting a lawyer quickly helps. They can find and talk to witnesses sooner.
Read more:
How Much Do Car Accident Lawyers Charge?
The cost of a car accident lawyer can vary greatly depending on the severity of the case. The more time an attorney puts into building a winning strategy, negotiating, and handling the lawsuit, the more it will cost. Car accident attorneys may work on the following fee structures:
Contingency: Under the contingency fee structure, an attorney will not receive payment until and unless their client recovers compensation. When an attorney charges on a contingency fee basis, they usually charge on a percentage basis. If your attorney charges a contingency fee of 35 percent and you receive a $100,000 settlement, your attorney will receive 35 percent of that settlement amount as payment.
Hourly rate: Attorneys may also charge hourly, requiring them to track the time spent on your case. Before hiring an attorney, you will enter an agreement concerning the rate for the attorney and any support staff that work on the case. Ask for an estimate of the total cost based on that hourly rate.
Flat fee: Under a flat fee arrangement, you will pay the attorney a set amount regardless of how much time they spend on the case. Usually, a flat fee arrangement will outline all of the work that the fee will include, so if you believe the case will go to a lawsuit, make sure that the fee arrangement covers it or at least allows for the possibility.
To understand how an attorney will charge for their services, you can set up a consultation so that they can review your case and give you their fee structure. Experienced attorneys can give you a rough estimate of the total cost because they should understand how much work will go into settling your case.
Read more: How Much Do Lawyers Usually Take From a Settlement
Contact an Experienced Car Accident Attorney
If you were injured in a collision caused by another, you should hire an Augusta car accident attorney from Chris Hudson Law Group regardless of whether it resulted in severe injuries or was a minor fender bender. An attorney can make a huge difference in your compensation, so call us to increase your chances of getting the money you deserve.
To discuss your legal options and get a free case evaluation, contact one of our experienced attorneys at (706) 863-6600.
Read more: