Muscle Strains From Car Accidents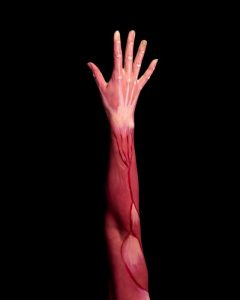 Are you suffering with muscle strains from a car accident that wasn't you're fault? If so, you may be entitled to compensation. Call Chris Hudson Law Group today at (706) 863-6600 or contact us online for a free initial consultation.
For over 15 years, Chris Hudson Law Group has helped car accident victims recover compensation for their injuries. We may be able to help you too.
What Is a Muscle Strain?
Not to be confused with a sprain, which is an injury to the ligaments, a muscle strain is an injury to the muscle or tendons. The strained muscle can be stretched (mild muscle strain, known as a 'pulled muscle') or in more serious muscle strains, the muscle can sustain tears. Muscle strains can be painful and can limit your range of motion as well as cause weakness in the strained muscle. Severe muscle strain injuries may require invasive surgery. The effects of a muscle strain can be long-lasting and can even cause chronic pain.
Do I Need A Lawyer For My Car Accident Case?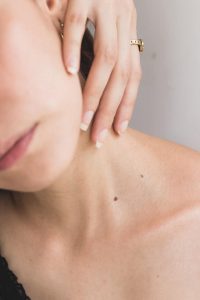 Many attorneys will tell you that you need to hire them because they want your business. You don't have to hire an attorney to seek compensation for your injuries. But you'll have better chances of being successful at getting full compensation for your injuries if you hire a personal injury lawyer to represent you.
When you pursue compensation for your injuries after a car accident, the insurance company you file a claim with will investigate the accident. Insurance companies will try to do everything they can to minimize the amount of compensation they may have to pay you on behalf of their policyholder who caused the accident. Insurance company representatives use tactics both to try to get you to accept a lower settlement or to deny your claim altogether so that they don't have to pay you.
Many accident victims who decide not to hire an attorney can be taken advantage of, unknowingly, because of these tactics. Accident victims, like you, have likely never been faced with this challenge. So, they don't know the value of their claim or how to combat the insurance company and negotiate the compensation they deserve. Accident victims are also more likely to accept a settlement offer that's worth much less than what they are entitled to.
After all, many accident victims are still distressed after experiencing the trauma of being in a car accident and dealing with their recovery. Insurance companies know this, and they'll try to use the fact that negotiations and a long, drawn-out process may tire many accident victims.
An experienced car accident attorney from Chris Hudson Law Group, however, has gone up against insurance companies and already knows what to expect from them. We can make sure that you understand the value of your claim, and we can fight the insurance company to try to get you the maximum compensation that you are entitled to receive.
Additionally, negotiations with insurance companies aren't always successful. They don't always result in an accident victim being awarded full and fair compensation. When that happens, many accident victims working on their own behalf may give up, thinking that they have no other recourse or not knowing how they can move forward. A skilled car accident attorney with litigation experience would have gathered the evidence needed to present a strong case and be prepared to take your case to court by filing a lawsuit against the person who caused the car accident.
When you go to court, you need an attorney who understands the law and its complexities to represent you in hearings and a trial. A skilled attorney can be the difference between you walking away with fair compensation for your injuries or obtaining much less compensation than you deserve.
Frequently Asked Questions
We've answered several common questions that accident victims may have before hiring an attorney for you here.
I don't have any income because I haven't been able to work due to my muscle strain injuries, and my medical bills are already piling up. How can I afford an attorney?
This is a frequent concern for accident victims, understandably so. Hiring an attorney can be expensive and can seem unattainable for many.
At Chris Hudson Law Group, we don't want you to have to choose between focusing on your injuries, affording high-quality legal representation, and holding the person who injured you accountable. That's why you're able to do and have all three when you hire Chris Hudson Law Group.
After a free, no-obligation, initial consultation to discuss your case, if you hire us, you don't pay us any upfront fees or out-of-pocket costs. We aren't paid until you recover compensation for your injuries.
Can I still get compensation if the car accident was partially my fault?
Yes. Georgia is a modified comparative fault state. This means that even if you were partially at fault for the accident, you can still be compensated. Your portion of responsibility for the accident will be assigned a percentage, and your compensation will be reduced by that percentage. However, if you were more than 49 percent responsible for the accident, you would not be entitled to recover any compensation for your losses.
How long will it take for me to be compensated for my injuries?
It depends. Most times, after you're injured in a car accident that was the fault of someone else, you will file a claim with the at-fault party's insurance company. In some cases where there is no dispute that their policyholder was responsible for the accident, insurance companies may settle fairly quickly, offering an accident victim fair compensation for their injuries within a reasonable time frame.
Insurance companies may still try to delay negotiations and use excuses to not pay an accident victim what they're owed in cases where the at-fault party was fully responsible for the accident. In cases where accident victims were partly to blame for the accident but were still owed compensation, insurance companies may try to arbitrarily reduce the compensation they're entitled to.
When insurance companies are unwilling to pay our client fair compensation, with our client's approval, we will file a lawsuit to try to get them the compensation they are owed. This can significantly delay any resolution in the case and would delay our client's compensation.
Unfortunately, we can't give you an exact timeline for when you'll be compensated. We can promise you that, as our client, we'll prioritize your needs and your case. We'll work as hard as we can to reach a favorable outcome for you.
Call Our Highly Skilled Car Accident Lawyers for Help with Your Muscle Strain Case
If you sustained muscle strain injuries in a car accident that was caused by someone else, you have the right to seek compensation.
The experienced car accident lawyers of Chris Hudson Law Group may be able to help you obtain the compensation you're owed for your injuries. Read what our many satisfied clients say about working with us.
Call us at (706) 863-6600 or complete our contact form now for a free initial consultation.