Internal Injuries From Car Accidents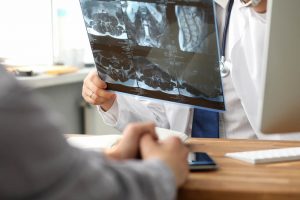 Did you suffer serious internal injuries from a car accident for which someone else was to blame? You may be owed compensation for your suffering. Contact Chris Hudson Law Group online or call (706) 863-6600 for a free case review.
Car accidents happen every day in this country and the injuries that accident victims sustain range from mild to fatal. No matter the extent of the injuries, the trauma from being in a car accident can be equally devastating.
Internal organ injuries are some of the most serious car accident injuries. Suffering organ damage can cause you to spend weeks in the hospital and undergo invasive procedures and surgeries. Your need for treatment may not end with your hospital stay. You could be facing a lifetime of physical pain and health issues from the organ injuries you sustained in the car accident. The financial costs associated with the treatment you may have needed in the hospital and may require for the rest of your life can be astronomical. You may not even be able to work for an extended time, if ever again, because of your injuries.
The Chris Hudson Law Group personal injury lawyers are here to help you obtain compensation for what you've had to endure. Since 2005, we've fought for our clients who were seriously injured in car accidents to recoup the money they deserved for their injuries and losses. Our dedication to our clients and our legal skills have resulted in us winning case after case and securing substantial settlements totaling millions of dollars.
Call us for a free initial consultation at (706) 863-6600. We can discuss your injuries and figure out how we can best help you recover what you've lost. You can also fill in an online contact form and one of our representatives will reach out to you as soon as possible.
What Causes Internal Organ Injuries?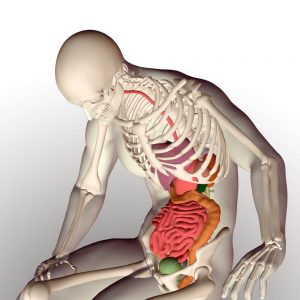 Internal organ injuries sustained in car accidents result from a forceful impact on various parts of the body. This force can lead to organ damage. Organ damage can also be a tangential result of other car accident injuries, like lacerations and broken bones or ribs.
Types of Internal Organ Injuries from Car Accidents
The injuries sustained in car accidents can be severe and life-threatening. Internal organ injuries are some of the most severe injuries seen in car accident victims. Many internal organ injuries can cause internal bleeding. Common types of internal organ injuries from car accidents are:
Brain injuries, such as hemorrhage (bleeding), edema (swelling), or hematomas (blood clots)
Liver damage, such as bile leakage and liver contusions, lacerations, or rupturing
Renal (kidney) trauma, such as kidney contusions and lacerations
Injuries to the lungs, such as pneumothorax (collapsed lungs)
Frequently Asked Questions
We understand that deciding to hire an attorney can be a serious decision for many, especially during such a challenging time as recovering from internal organ injuries you got in a car crash. You probably have a lot of questions about the process of pursuing compensation and what it could mean for you. We'll be happy to answer many of your questions at a consultation. In the meantime, we hope our answers to some of the questions frequently asked by our clients when their first hire us are helpful.
What if I can't afford to hire an attorney?
At Chris Hudson Law Group, we want you to be able to focus on recovering from your injuries and not worry about any further financial stress than what you've already had to deal with.
This is why we work on a contingency-fee-basis. You don't have to pay us a retainer or any other fees when you hire us. We get paid when you get the compensation you're owed. There's no catch, and you're not obligated to hire us after our free initial consultation.
What is the process for obtaining compensation for my internal injuries?
The first likely step in beginning your pursuit of compensation for your internal organ injuries is filing a claim with the at-fault party's insurance company. Before filing the claim and after you hire an attorney, your attorney will investigate the accident to determine the cause of the accident and who was at fault. They'll also gather evidence to support your claim. Your attorney will negotiate with the insurance company to get you a full and fair settlement. If the negotiations are unsuccessful and you aren't satisfied with the insurance company's settlement offer, your attorney will file a lawsuit against the person who caused the accident. A determination as to the compensation you are owed will then be made by the court.
How much can I be compensated for damage to my internal organs?
The amount of compensation that you might be entitled to receive depends on your unique accident circumstances, your injuries, and your losses. When you hire an experienced attorney from Chris Hudson Law Group, we'll be able to help you determine the value of your claim and will work tirelessly to help you recover maximum compensation for your injuries.
Your portion of fault for the accident will also determine how much compensation you may receive. In Georgia, if you were partially to blame for the car accident, you may still be entitled to compensation but it would be reduced. This is called modified comparative negligence. A percentage of fault for the accident would be assigned to you and any other party who was responsible for the accident. Your compensation would be reduced by the same percentage as your fault. If you were 50 percent or more at fault for the accident, however, then you won't be owed any compensation at all.
For example, if you're found to have been ten percent to blame for the accident, your compensation would be reduced by ten percent. So if you're entitled to receive $100,000, you would be paid $90,000 in compensation instead. If you're found to be 51 percent to blame for the accident, then you won't be able to recover any money for your losses.
Contact Chris Hudson Law Group For Help with Your Car Accident Case Today
If you or someone you know sustained serious internal organ injuries after being in an accident that was caused by another driver, contact the car accident attorneys of Chris Hudson Law Group in Augusta, GA right away.
Our legal team can help you pursue maximum compensation for your internal injuries. You deserve justice, and we'll help you hold the responsible parties accountable for their negligent actions. We have over a decade of experience representing accident victims and helping them obtain the compensation they were entitled to.
For a free initial consultation, call us today at (706) 863-6600 or reach us online.