Improper or Illegal Turn Accident Lawyers in Augusta
Were you injured in a car accident caused by another driver's improper or illegal turn? You shouldn't have to pay the price for someone else's mistake. If they broke the law and you or someone you love were injured as a result, you are likely entitled to significant compensation. Call Chris Hudson Law Group at (706) 863-6600 for help with your case.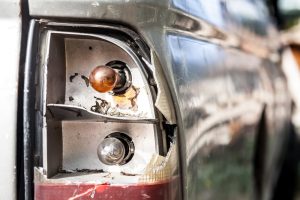 At Chris Hudson Law Group, we take a comprehensive approach to helping our clients. We know there are few things in life that compare to the physical, emotional, and financial turmoil of an injury. You're likely struggling with pain, lost wages, and keeping up with your bills, all while trying to heal and care for your family. We're ready to help you face these challenges and get back on your feet.
We're committed to helping victims of negligent drivers receive the justice and compensation they need for their expenses, losses, pain and suffering, and more. Our award-winning attorneys have the experience needed to negotiate a full and fair settlement for your damages. And if the insurance companies don't agree to pay what they owe, we'll be prepared to take your case to court.
We'll be by your side every step of the way. Call us today at (706) 863-6600 for a free consultation to learn about your rights and options.
Why You Should Consult A Lawyer After A Car Accident
Insurance companies will try to offer you a fraction of what you're owed. Their settlement may not even be enough to cover medical expenses, much less lost wages, or vehicle repairs. They're in the business to make money and will do whatever they can to minimize your compensation.
A lawyer has the knowledge and resources to manage the insurance companies on your behalf. Your lawyer will thoroughly investigate your accident to develop a strong case, recover all relevant evidence, including medical records, police reports, and statements from eyewitnesses, and use the vast resources, including expert witnesses and accident reconstruction specialists, when needed, to prove fault.
Leveraging the strength of our case, we'll negotiate firmly for the full settlement you deserve. We'll also prepare to take your case to trial, if necessary. That way, the other side will know we're serious about getting you the maximum compensation you deserve.
Why Choose Chris Hudson Law Group for Your Improper or Illegal Turn Car Accident
The attorneys at Chris Hudson Law Group are compassionate and understanding of your needs. We treat every case as unique, and provide each client with the attention and care that we would hope to receive ourselves. It's a strategy that has served us well thus far.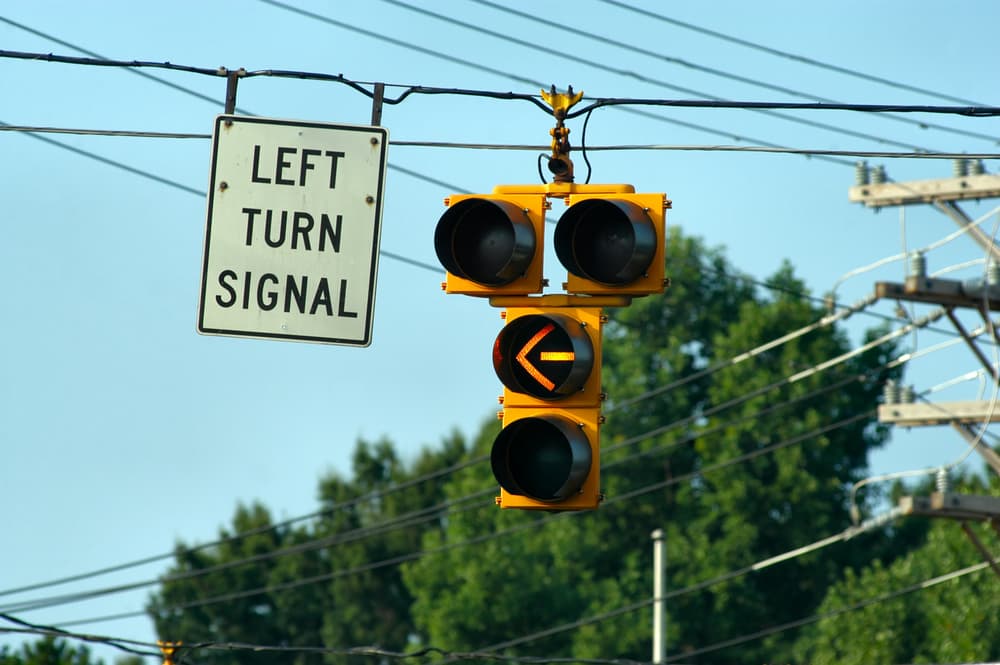 We have secured millions in settlements for our clients throughout the years. In one case, where a drunk driving accident resulted in a fatality, the victim's family was awarded $16 million in compensation. Another wreck involving a tractor-trailer and neck injury resulted in a $6 million reward for our client.
Chris Hudson Law Group has been awarded the highest level of professional excellence from Martindale-Hubbell, has been recognized by Expertise as the Best Car Accident Lawyers in Augusta, and has been named to The National Trial Lawyers Top 100 and the Multi-Million Dollar Advocates Forum.
Our firm has been in operation for 15 years, and we have the reputation, experience, and drive to handle your case.
Types of Improper or Illegal Turns
Making an improper or illegal turn can cause severe injuries, and it can be a serious offense. Following are some of the most common types of improper and illegal turns that lead to accidents in the state of Georgia: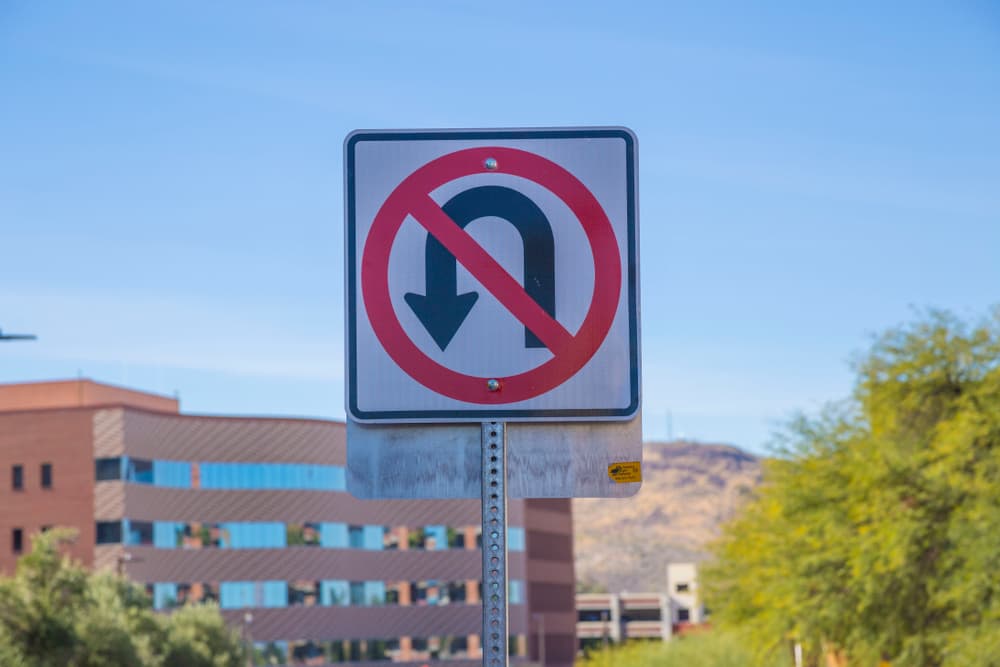 Illegal turn at a traffic light. There are a few ways a person can make an illegal turn at a traffic light. The first is turning right on a red light without first coming to a full stop. The second is turning right on a red light that has a sign prohibiting the turn. Third is failing to make a proper turn at a green light by not watching the surrounding traffic. Lastly, any left turn on a red light is illegal.
Improper right or left turn. For any turn off of a roadway, the driver is supposed to get their vehicle as close to the curb or edge as is practical and safe before turning.
Improper U-turn. A driver can only make a legal U-turn if they can see 500 feet beyond the vehicle on all sides to ensure that no traffic is on the roadway. These turns are also illegal if the road has signs prohibiting the maneuver.
Improper turn from approved course. Intersections have markers indicating the course that drivers must follow. Moving off of this course is considered illegal.
Making an illegal or improper turn can prompt a nearby police officer to pull the vehicle over, usually resulting in a fine anywhere from $150 to $325. However, depending on the circumstances of the violation, the driver may be convicted of reckless driving, which can result in a $1,100 fine and up to a year in jail. If the reckless driver caused serious injury to another person as a result of their illegal turn, they may be facing a "serious injury by vehicle" charge, which is considered a felony and carries much steeper charges.
If you were injured because another driver performed any of the maneuvers described above, then you are a victim of an accident caused by an illegal turn, and you deserve compensation for your injuries and losses.
The Danger of Improper or Illegal Turns
Making an illegal turn is extremely dangerous. Sadly, vehicle accidents caused by improper turns are common. According to the National Highway Traffic Safety Administration, 36% of over two million U.S. accidents occurred in intersections. Of that 36%, nearly 175,000 wrecks were caused by a left turn event.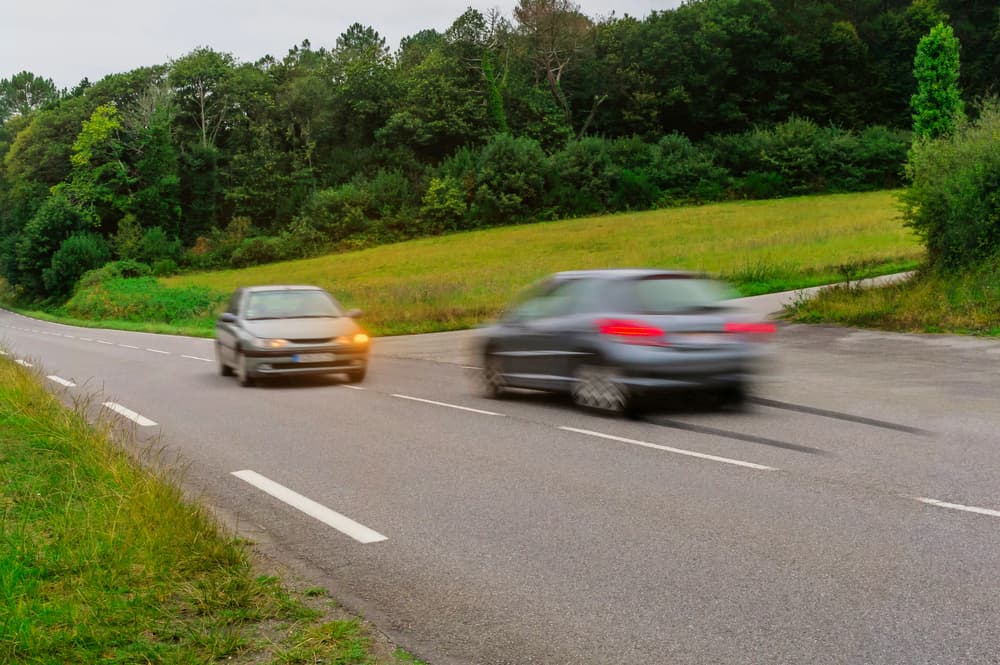 Meanwhile, the Insurance Information Institute conducted a study on highway safety in 2017. Among 52,000 fatal accidents, they found that close to 500 of them were due to a driver making an improper turn.
Illegal or improper turns commonly result in dangerous T-bone accidents, where the front of one vehicle crashes into the side of another vehicle. They may also result in a head-on collision when two vehicles make left turns at the same time, and one driver is driving recklessly or off-course. And they can even result in a rollover accident when a driver attempts to speed through a turn and loses control of the vehicle.
The facts are clear. While making a turn may sound like a simple maneuver, illegal turns, whether prompted by distracted driving, driving under the influence, or reckless driving, result in needless injuries and even death.
If you've been injured in an accident caused by an illegal or improper turn, don't hesitate to contact an attorney at Chris Hudson Law Group for help. We will help you secure the maximum compensation you're owed for your injuries and help make you whole again.
Frequently Asked Questions About Improper or Illegal Turn Car Accident Cases
We want you to be informed about your case from the start. Following are some of the most commonly asked questions we receive about car accidents and illegal turns. Don't hesitate to ask us any other questions you have about your accident, we're here to help. Call us today at (706) 863-6600.
How soon should I call a lawyer after an improper or illegal turn car accident?
If you're involved in an accident, you should call a lawyer as soon as you can after seeking medical attention. Insurance companies won't wait for you to get out of the hospital before they start hassling you with low settlement offers. Even worse, anything you tell them may be used against you to fight your claim. Get a lawyer by your side as soon as you're able, so they can handle the insurance companies for you, and begin investigating your case.
How long do I have to file a claim after an illegal turn car accident?
If you were recently involved in an illegal or improper turn accident and you haven't yet settled with an insurance company, it's likely that we can still help you. In Georgia, you have two years from the day of the accident to file a claim, unless the lawsuit is against a government entity. If the claim is against the government, it may need to be filed within six months.

In some extenuating circumstances, the time limit can be extended if the claimant is too young or too mentally incompetent to file at the time.
Is the driver that made the illegal turn liable?
The driver of a vehicle who makes an illegal or improper turn will typically be found to be at fault if their actions caused the accident, as there are laws that mandate proper turning techniques. For example, left-turning drivers must yield to oncoming traffic.

There are a few situations where an improper turn can be reconsidered or dismissed in court – for example, if the driver performed the maneuver to avoid another accident they didn't cause. In those cases, third-party witnesses at the scene of the crash are extremely important. They help prove where the liability should rest if no cameras or other data from the vehicles are present.

On the other hand, if your accident could have been avoided, then the court will most likely still rest liability with the at-fault driver. Distracted driving, for example, is a preventable cause of many of these types of accidents.
How do I know I have a case after my illegal turn car accident?
An injury resulting from an accident caused by another driver is almost always a basis for a lawsuit. You can discuss your case with an attorney at no cost to you. Many law firms, including Chris Hudson Law Group, offer free consultations with no follow-up obligations so you can learn about your legal options and next steps.
How much is my improper or illegal turn car accident case worth?
Every case is unique, so it's difficult to provide an exact value on your case. However, your claim will be influenced by a variety of factors, such as:

The extent and duration of your injuries
The damage to your property
Your medical costs
Your future medical expenses
Your pain and suffering
The extent of the evidence available to support your claim

If you were injured in a crash due to someone else's negligence, you may be entitled to substantial compensation. Our attorneys will explore every avenue of compensation to ensure you receive the maximum reward for your case.
Contact A Car Accident Lawyer From Chris Hudson Law Group in Augusta, Georgia
You've just been through a terrible ordeal. The last thing you need is an insurance company causing you even more stress. That's where we can help.
Were you or a loved one a victim of a car accident caused by an illegal turn? Are you losing wages and gaining medical expenses? Are the insurance companies trying to get you to settle your case quickly? You don't have to face this trauma alone. Let the car accident lawyers at Chris Hudson Law Group handle the insurance companies and all the details of your case while you focus on your health, family, and well-being.
Our team will fight for the settlement you deserve and help you get past this difficult time in your life. Call Chris Hudson Law Group today at (706) 863-6600 for a free consultation.