Car Accident Medical Emergency Lawyers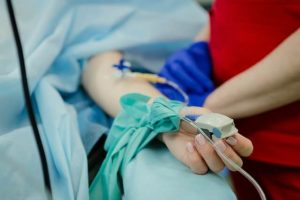 Even with today's emphasis on vehicle safety devices to reduce the risk of getting injured in a car accident, these devices can't guarantee you won't be hurt. It's not unusual for a person in a car accident to need medical treatment. Even if the injuries seem minor at the time of the accident, medical issues may arise that will require a visit to the emergency room.
Chris Hudson Law Group frequently handles cases for clients who needed emergency medical care after a car accident that wasn't their fault. We want you to be aware of what you need to do should you need to visit an emergency room as a result of a vehicle collision.
As soon as you're able, call us at (706) 863-6600 for a free consultation. We can help you figure out what to do next.
Why You Need a Lawyer, Even Just For An Insurance Claim
There are a lot of issues that arise from a car accident, particularly since the accident wasn't your fault. The insurance adjusters and defense attorneys will quickly try to get you to sign off on a settlement that will benefit their clients, not you. You need an attorney who won't let the insurance companies take advantage of you, who will fight for you, and who will see that you get the settlement that will best help you get back on your feet.
When you hire a lawyer from Chris Hudson Law Group, we'll take on the responsibility for your claim or lawsuit. We'll handle all communications with the other parties, and we'll conduct an investigation into the accident, gathering all the evidence we need to build a strong case for you. The last thing you want to have to deal with while you're healing from your injuries is trying to manage all the moving parts of an insurance claim. Let us do that for you.
And if the insurance company won't offer an appropriate amount for a settlement, we will be prepared to take your case to court. That isn't something you want to do on your own, and an insurance company knows that. If you're unrepresented, they'll think they have you where they want you and can get by with a minimal settlement.
Why You Should Choose Chris Hudson Law Group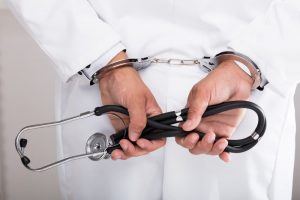 Chris Hudson Law Group has experience working with car accident victims. Chris Hudson used to work on the other side, representing the insurance companies. He knows the ins and outs of dealing with insurance companies and the defenses they will throw up to block your claims against their client, the one who caused the accident. Chris Hudson Law Group will effectively work with you to get the results you need to get you to a better place after the accident.
We have secured millions of dollars in settlements and awards for our clients so far. Although we can't guarantee the same excellent results we've obtained for our other clients, we can guarantee that we will serve you with the same determination and dedication that prompted our clients to provide these testimonials.
Common Car Accident Injuries
A car accident may result in any number of injuries. Some will not require medical diagnosis and treatment, while others may be serious enough to warrant emergency treatment and, potentially, a lengthy hospital stay. These are some of the injuries that may occur due to a car accident:
What Should I Do If I Need Emergency Medical Treatment?
If you need emergency treatment, you should call emergency services at the scene of the accident and go to the hospital by ambulance. Don't hesitate to get the treatment you need. You can worry about payment after you make sure your health is stable. That's how Chris Hudson Law Group can help.
At Chris Hudson Law Group, we know the importance of gathering the documentation from your emergency treatment as the result of a car accident. These medical records will be useful in your lawsuit or settlement as the result of your collision. A complete set of records should include:
Diagnosis and treatment – You will need to keep a copy of the emergency room's record of diagnoses of your injuries, along with the recommended treatment for the injuries. This will include any scans, x-rays, or other means of determining the extent of your injuries.
A record of your stay in the hospital – If your injuries are such that you are admitted to the hospital for treatment, be sure to get the medical records for your stay.
Medical costs – Emergency room expenses and hospital stays can result in costs into the hundreds of thousands of dollars. The hospital will provide an itemized list of your treatments and the associated costs. This document can be used to prove your accident-related medical expenses.
Can I Be Compensated for My Emergency Treatment?
The short answer is yes, you can be compensated for your injuries and expenses. When you reach a settlement or win a lawsuit, you can be compensated for:
Medical expenses – Any costs for treatment for your accident-related injury can be included in your compensation, including emergency transport, emergency room care, hospital care, follow-up visits, medication, physical therapy, rehabilitation, and more.
Loss of income – When you are required to take time off work to heal your injuries from the accident, and you lose wages as a result, those lost wages may be included in your compensation.
Emotional stress and physical suffering – The intangible losses you suffer when you endure pain, anxiety, depression, or other mental issues that result from the accident have no specific monetary value, but they are losses, all the same. Your Chris Hudson Law Group attorney has experience assigning value to these losses and will work with you to arrive at an appropriate dollar amount of compensation for your suffering.
Call Chris Hudson Law Group Today
The car accident lawyers from Chris Hudson Law Group in Augusta, GA want to help you. We want to work with you to resolve the issues that arise as a result of an accident that was not your fault. We want to hear your story and begin to work out a plan that will work to your best advantage.
Call us today at (706) 863-6600 or contact us online for a free consultation with us. We look forward to hearing from you and working with you. We will fight for you and help you get the compensation you need to move forward with your life.