Construction Zone Car Accident Lawyers in Augusta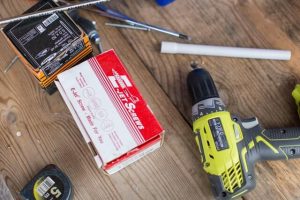 Driving through or in a construction zone is never a pleasant thing. It's not unusual for lanes to be restricted and speeds reduced. Sometimes, there may be miles of road where no work seems to be taking place, but the roads are restricted nonetheless. Drivers can become frustrated or irritated at the delays and restrictions and accidents can happen. That's when you will need a construction zone car accident lawyer in Augusta.
If you were injured in a car crash in a construction zone, you may be owed compensation.  Contact Chris Hudson Law Group at (706) 863-6600 to schedule a free case consultation. 
We'll discuss your case and provide you with your legal options for pursuing the money you need to pay your medical bills from the accident.
Why Do I Need a Construction Zone Car Accident Lawyer in Augusta?
You need a lawyer to fight for you. The person who caused the accident will have an insurance company with defense lawyers working for them to keep their costs to a minimum. Their goal will be to shift responsibility for the accident from their client onto you. They may call you to take a statement. Don't speak with anyone until you've talked to your attorney.
Your car accident attorney will handle all the responsibility for your claim. We'll talk with the insurance company for you so you don't accidentally say something that might reduce your compensation. We know their tactics and how to overcome them. We can negotiate for a full and fair settlement on your behalf. And if the insurance company won't be reasonable, we'll take them to court.
Why Choose Chris Hudson Law Group?
Chris Hudson Law Group has represented clients against insurance companies in car accident claims for over 15 years. Chris Hudson used to represent the insurance companies, so he knows their strategies and tricks and knows how to counter them. We are committed to working with you and treating your case with the attention it deserves. We work for our and with our clients. We will listen to the details of your case with empathy, treat you with compassion, and work diligently to get the compensation you deserve.
What Is a "Construction Zone?"
Georgia Code 40-6-188 is the law that defines the issues concerning a construction zone.
Highway work zone – This is any "segment of any highway, road, or street" that is being constructed or where reconstruction or maintenance is taking place. This is done on the road or the shoulder, or on the features adjacent to the roadway. The work may be under the Department of Transportation (DOT) or a county or municipality.
Work zone personnel – Employees of the DOT, county, municipality, or contractors.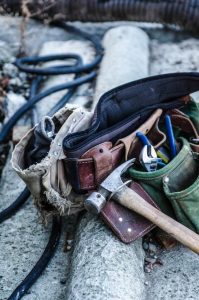 The law also allows the DOT, county, or municipality to designate any part of a roadway to be a work zone. It requires the posting of signs at the beginning point of the work zone. The signs must be large enough to be seen and read easily, and they must give a warning of increased penalties for speeding violations. The signs must also be posted at the end of the zone to let the drivers know they have reached the end of the work zone. Reduced speed limits are allowed in the work zone, with signage indicating the reduced speed.
Common Causes of Construction Zone Car Accidents
The most common construction zone violation is speeding. Since you were following the properly posted speed limits, it is possible that a speeding car is what caused your accident. Other violations that may have contributed to your construction zone car accident may include:
Inadequate Signs
Adequate warnings are required to be posted by the contractor or the government agency working on the road. Failure to post the signs or posting them in a way that fails to make the construction zone clear may be the cause of your car accident. It may be that the signage did not warn of a hazard such as uneven lanes or loose gravel.
Inattentive Workers
The construction zone employees may not have been aware of your presence in the area, resulting in your car accident. They may have pulled equipment into your way or even hit your car with their equipment, resulting in injuries to you and damage to your vehicle.
Reckless Drivers in the Construction Zone
Some drivers become very agitated with the delays that can be caused by construction zones. Such drivers can become aggressive in trying to overcome the delays. They may drive recklessly, either speeding or weaving in and out of traffic. They may follow too closely or slam on their brakes. The reckless driver may try to merge into traffic when lanes are reduced and cause a collision.
Equipment or Objects Left on the Road
In a construction zone, it is not unusual for things to appear on the road that are not expected, and the restricted lanes of a construction zone may limit a driver's ability to avoid hitting the object or equipment.
Compensation for Construction Zone Car Accidents
Most construction zone violation accidents are settled out of court, though some do result in a lawsuit. Regardless, you may be eligible for compensation for the following items:
Loss of property – Since you've been in a car accident, your car has been damaged. You can be compensated for the cost of repair or replacement, and you can be compensated for rental costs while waiting for your car to be repaired or replaced.
Medical diagnosis and treatment – If you suffered injuries that required a trip to the emergency room or a doctor and you required further treatment, you can be compensated for these expenses.
Loss of income – The injuries you incurred may have resulted in you having to miss work or being unable to return to your regular job. You may be eligible for compensation for your loss of income.
Pain and suffering – It's not unusual for a car accident to have an effect on your emotions and your body. You can be compensated for this pain and suffering and for any additional mental conditions that appear after the accident, such as anxiety, depression, or PTSD.
Call A Car Accident Lawyer From Chris Hudson Law Group Today
Chris Hudson Law Group is committed to helping you get the money you deserve after you were in a car accident as a result of a construction zone violation that wasn't your fault. Call us at (706) 863-6600 or contact us online to set up your free consultation with our experienced and dedicated team of construction zone car accident lawyers in Augusta. We want to hear your story and work with you to design a plan that will help you get the compensation you need. We are here for you.