Car Accidents Caused by Defective Car Parts
If you were involved in a car accident caused by a defective car part, you may be eligible for compensation. Call Chris Hudson Law Group at (706) 863-6600 to discuss your case.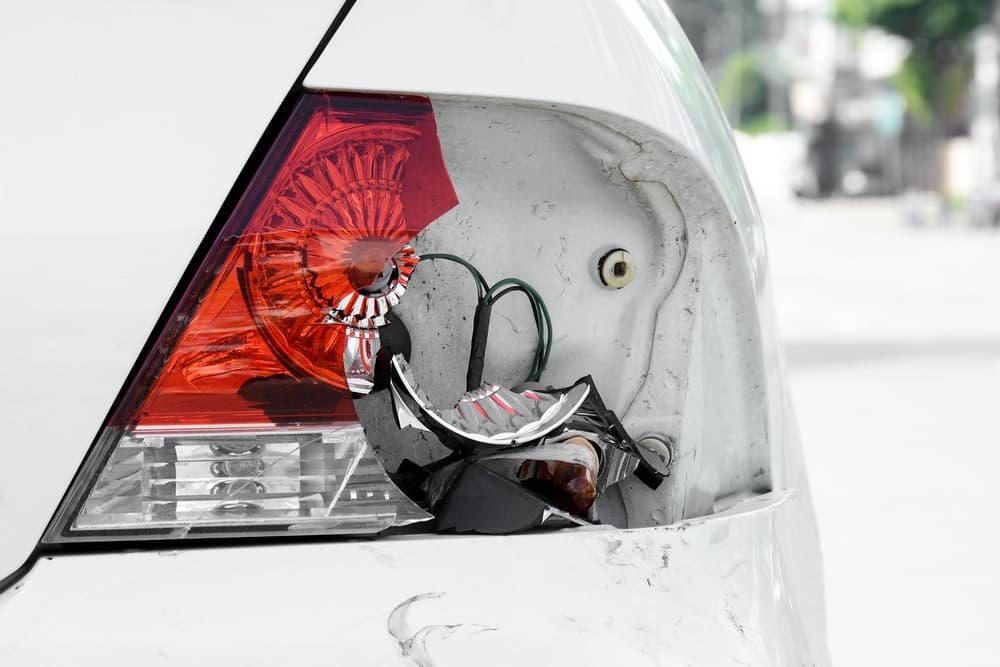 Cars are made of thousands of parts, each of which is held to a high standard of production in order to ensure that cars are safe. When you purchase a car, you have the right to expect that its parts were properly designed and produced. Even small failures can be catastrophic and cause an accident.
If a car part failed and caused your accident, you have the right to seek compensation from the responsible party. You may be eligible for compensation for medical bills, vehicle damage, and pain and suffering. If your loved one tragically died in such an accident, you may be able to file a wrongful death lawsuit.
At Chris Hudson Law Group, we understand the serious impact a car accident can have on an individual's life. We'd like to hear more about your case — give us a call today at (706) 863-6600 to schedule your 100% free consultation.
Should I Hire A Lawyer For A Car Accident Caused By A Defective Part?
Hiring a lawyer to help you with your defective car parts lawsuit maximizes your chances of receiving compensation. Making a successful product liability claim requires special legal knowledge of federal and state regulations regarding car parts manufacturing. An experienced defective car parts lawyer will be highly familiar with these rules and regulations and will be equipped to investigate exactly what happened and who is responsible.
Car part designers and manufacturers who have made defective products are unlikely to easily accept liability for their mistake. These companies may offer you a one-time settlement in exchange for you dropping your lawsuit. If you accept a settlement, you will be required to sign an agreement releasing the company from liability for your accident.
You should never take a settlement or sign any legal documents without first consulting a lawyer. Taking a settlement may indeed be the right choice for you, but a lawyer may be able to negotiate it higher. Once you take a settlement, you will be unable to pursue any future legal action against the company.
Why Choose Chris Hudson Law Group?
Chris Hudson Law Group is a team of highly experienced defective car parts attorneys who are ready to fight for you. We are proud of the work we do for our injured clients and are not afraid to stand up to powerful companies whose mistakes have caused you to suffer. We work hard and consistently win high-value settlements and verdicts for our clients, including many that total more than a million dollars.
We understand that many people worry that hiring a lawyer will be too expensive. At Chris Hudson Law Group, we work on a contingency-fee basis, which means that you only pay us if you win your case. Then, at the end of the case, we take a percentage of your overall settlement or verdict. If you lose your case, then you don't owe us any money at all.
We also offer a 100% free initial consultation so that you can tell us about your case, and we can give you an idea of your legal options. Call us today at (706) 863-6600 to schedule your free consultation.
Common Types Of Defective Car Parts That Cause Accidents
The safe operation of a vehicle depends on thousands of parts working together seamlessly. An accident can occur if any of these parts are defective. These are some of the more common automotive defects: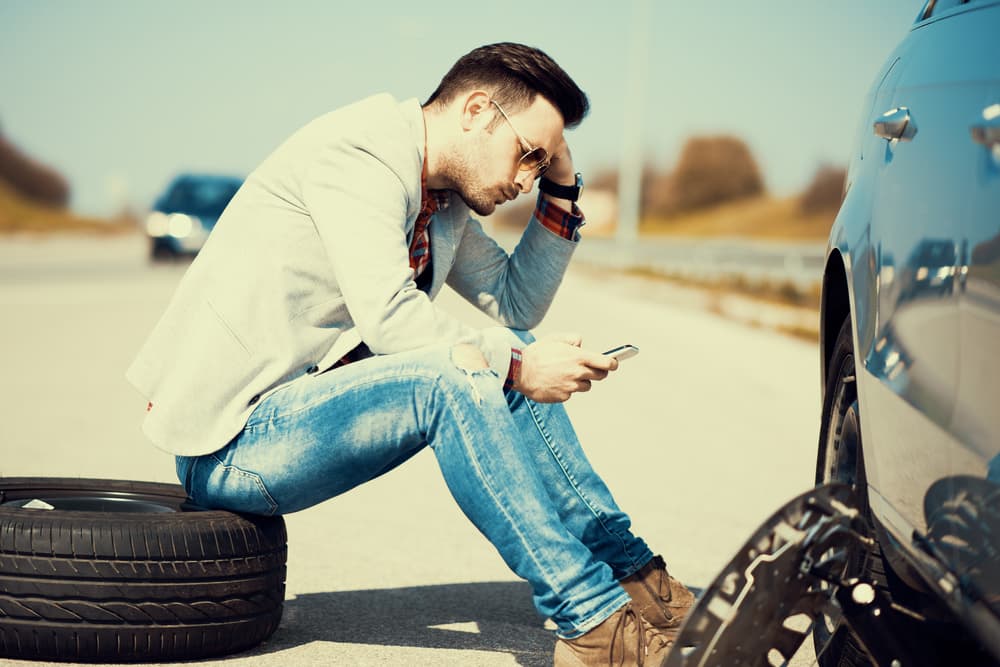 • Seatbelt failure
• Braking system malfunction
• Steering column problems, such as failed power steering
• Airbags that do not deploy when they should
• Airbags that deploy when they should not
• Fuel pump/gas tank malfunctions which can cause fire and explosion
• Wiring system issues which can cause car lights to turn off or cause a fire
• Shifter malfunction (for example, a moving vehicle suddenly shifting into "Park" or "Reverse"
• Tire malfunction, such as defective or misaligned suspensions
There are two ways in which faulty car parts can cause accidents and injury. The defective part may actually cause the accident itself, or the defective part may be responsible for an injury in an accident caused by other factors, such as a seatbelt not functioning correctly in a rear-end accident. The party responsible for the defective part can be held liable for damages in either of these situations.
Determining Fault In Car Accidents Caused By Defective Car Parts
There are many parties involved in the car manufacturing process, any of whom can potentially make mistakes that lead to car part defects. Determining who is responsible for the defective part is a crucial step in your case. These are some of the parties that may be at fault for a defective car part:
• Designer of the defective part: A defect can start at the very beginning of the development of a car part with its design. Although designs are held to strict safety standards and testing, errors occur and can cause serious accidents. If it is determined that the car part designer designed a dangerous product, they can be held responsible.
• Manufacturers of the defective part: Car part manufacturers are subject to strict safety standards, and federal and state laws require intense testing and review before parts can be produced. Unfortunately, defective products still end up on the market.
• Marketers of the defective part: Sometimes, a car part requires special operation in order to be used safely. If the marketer of the part did not provide special instructions or warnings, they can be held responsible.
• Dealership or mechanic: It may be the case that the car part that caused your accident was actually not defective, but rather installed or repaired incorrectly by a dealer or mechanic. In this case, we may be able to hold the party that installed the part responsible.
• Logistics company/wholesaler: In some cases, the company in charge of transporting or delivering car parts could have damaged the parts, leading to their failure.
How Much Money Is My Case Worth?
Those who file product liability lawsuits are generally eligible to request compensation for two different kinds of damages: economic and non-economic.
Economic damages are the actual expenses that you incurred as a direct result of your accident. These include any medical bills (including emergency room visits, surgeries, hospitalizations, intensive care, specialists, physical therapy, and prescriptions), lost wages if your injuries have made you unable to work, and car repairs/replacement.
If you have been in a car accident, it's important to seek medical care as soon as possible. Not only is it in the interest of your health, but having medical documentation of your injuries will help your case run smoothly. If you don't go see a doctor or wait too long, the opposing party may try to claim that your injuries were not caused by the car accident or that your injuries are not very serious.
Non-economic damages cover the pain, suffering, and emotional distress caused by your accident. In order to make a case that you deserve compensation for non-economic damages, we recommend recording in a journal the ways in which your injuries have impacted your daily life. Write down any time that you have pain or cannot carry out a normal daily task or hobby.
We understand that money may not be able to completely heal your wounds or take your life back to normal. However, compensation can help relieve financial stress and make you more comfortable while you rest and recover.
Wrongful Death Lawsuits For Defective Car Part Accidents
If your loved one tragically died as a result of an accident caused by faulty car parts, we want to wish you our most sincere condolences. In such accidents, the immediate family of the deceased may choose to file a wrongful death lawsuit against the responsible party. Compensation from a wrongful death lawsuit can help pay for the following:
• The deceased's medical bills if they received medical care before their death
• Funeral/burial costs
• The deceased's lost wages/future income
• The deceased's pain and suffering
• Your loss of consortium (loss of companionship with loved one)
How Long Will My Defective Car Parts Accident Case Take?
At Chris Hudson Law Group, we work hard to ensure that your case is handled as efficiently as possible. Your case may take less time if the responsible party decides to offer you a settlement. This is an out-of-court agreement that gives you a certain amount of compensation in exchange for dropping your case and releasing the company from liability. It may take several months of negotiation before you receive a sufficient settlement offer.
If the responsible party does not offer a sufficient settlement, the next step is to try your case in court. The legal system can be slow-moving, and cases that go to trial can take several months to multiple years before a final verdict is issued.
Contact A Chris Hudson Law Group Car Accident Lawyer
At Chris Hudson Law Group, we understand how devastating car accidents can be. No matter how safely you drive, a defective auto part can cause an accident that is completely out of your control. If you have been in such an accident, you may be eligible for significant compensation.
Contact a Chris Hudson Law Group car accident lawyer today. We are passionate about helping our injured victims, and we would like to hear from you.
Give us a call at (706) 863-6600 to schedule your free consultation.