Car Accidents Caused By A Failure To Maintain The Vehicle
Any driver who fails to maintain their vehicle needs to be held accountable for their actions. Even more importantly, you and your loved ones need compensation to pay for the harm this driver caused. If your car accident was caused by a driver who failed to maintain their vehicle, call a car accident lawyer from Chris Hudson Law Group at (706) 863-6600 to help you get the compensation you are entitled to.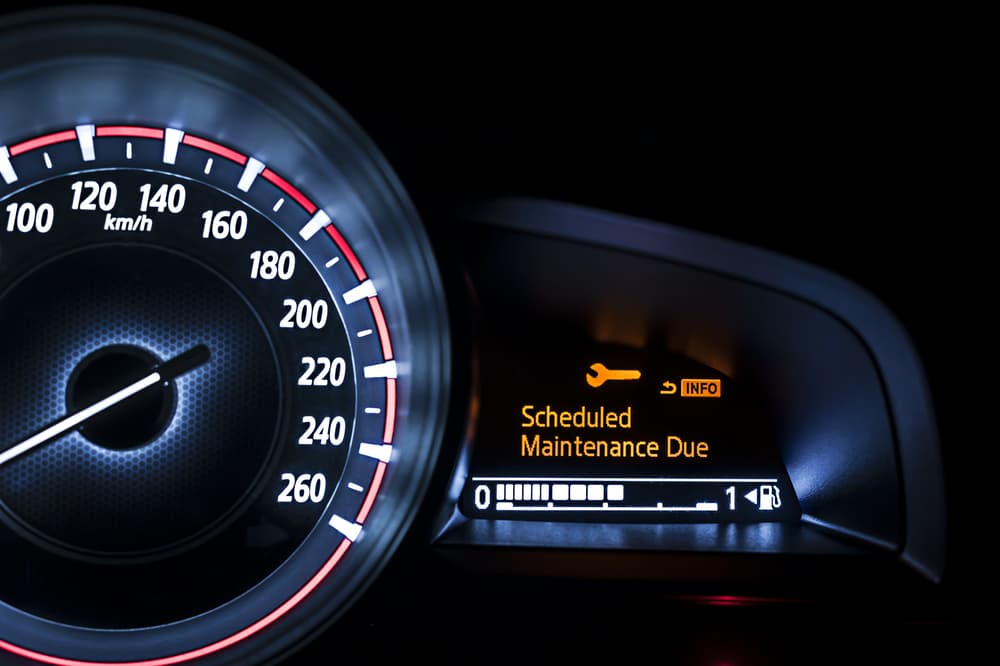 Any driver who does not properly maintain their vehicle significantly increases their risk of an accident. This driver made the road more dangerous for you and your loved ones, and now, because of their bad decisions, you are facing the aftermath of a serious car accident. As a result, you may be struggling with physical injuries, emotional pain, and significant property damage. You need the help of the car accident attorneys from Chris Hudson Law Group in Augusta, GA.
All of the possible consequences of a car accident can change your life completely, and they could send you into financial ruin. This new reality is worse when you know the other driver involved could have prevented this accident if they had taken their responsibility to others on the road seriously.
Acting responsibly while driving does not just apply to the actions you take while on the road. Drivers must also ensure that their vehicle is safe to drive by performing necessary routine maintenance to their vehicle. This maintenance can help prevent serious accidents caused by vehicle malfunctions, and it protects both the people in the vehicle and others on the road.
Our award-winning attorneys will dedicate themselves to your case. We are ready to fight for you, so contact Chris Hudson Law Group at (706) 863-6600 today to start work on your case.
Why You Should Work With A Lawyer After A Car Accident Caused By Maintenance Failure
Creating an effective legal case requires extensive knowledge of the law and your rights. If you were to build your case on your own, you would need to spend countless hours learning the law, before you could even begin your lawsuit. Additionally, you would have to learn how to navigate the court system and file legal documents throughout your case. Any errors during this legal process could jeopardize your case and prevent you from getting the settlement you deserve.
With so much at stake for you and your loved ones right now, you cannot afford to make any mistakes or spend your valuable time trying to learn the law. That is why you need to hire a skilled car accident attorney to help you build the best possible legal case. With years of legal experience, your lawyer will have the knowledge and resources necessary to help you win your case against the driver who hurt you.
Your attorney will guide you through every step of the legal process, offering advice, answering your questions, and explaining everything you will need to do in order to succeed. They also have access to resources, such as expert witnesses, accident investigators, and medical professionals, which can help you win your case.
To protect yourself and your financial interests after a car accident, you need to work with a skilled attorney. A negligent driver changed your life completely, but you do not have to accept these consequences. Your lawyer will fight to ensure that you get the compensation you need.
Why Choose Chris Hudson Law Group
The attorneys at Chris Hudson Law Group have worked hard to protect the rights of the citizens of Georgia, and we are ready to do the same for you. Our attorneys have spent years studying and practicing the law, which allows us to build effective and innovative cases for our clients. We know that every car accident is different, and we are determined to meet the needs of your specific case, no matter the complexity of the circumstances.
Chris Hudson Law Group understands that you are going through an emotional and stressful time in your life, but we are here to make this process smoother for you and your loved ones. Our attorneys pride themselves on their ability to provide high-quality legal advice in combination with the respect and empathy you deserve. When you work with Chris Hudson Law Group, you can trust that we are as dedicated to your case as you are, and we will put all of our time and effort into helping you win.
Our total dedication to our clients has helped us obtain millions of dollars in settlements and verdicts. In addition, we were peer-rated for the highest level of professional excellence by Martindale-Hubbell, we were named Best Car Accident Lawyers in Augusta by Expertise, and we were named to the prestigious Multi-Million Dollar Advocates Forum. We're most proud, however, of the praise we've received from our clients.
Required Vehicle Maintenance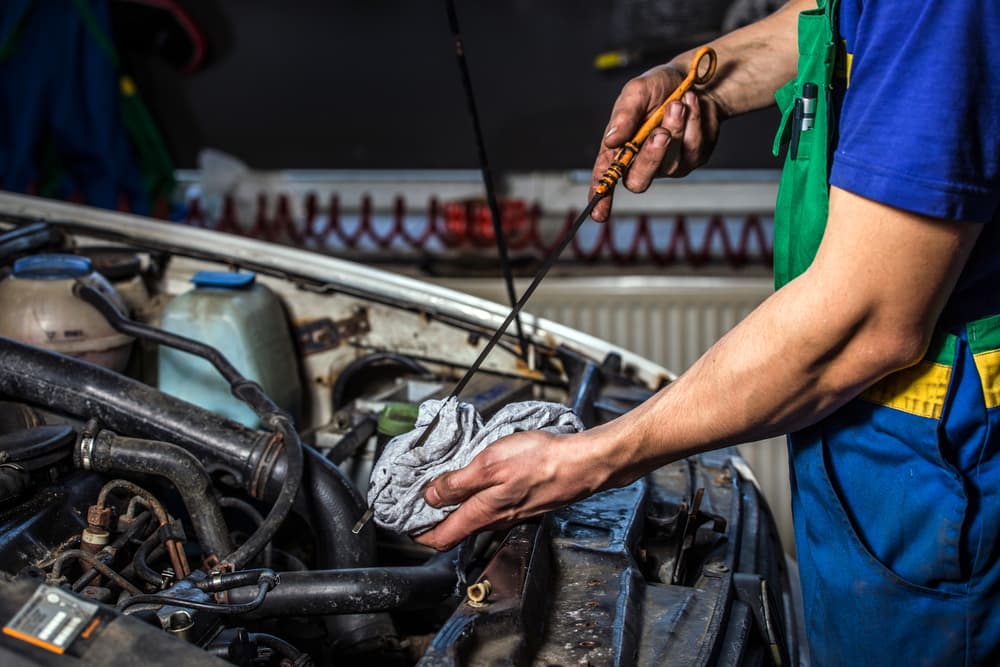 In many states across the country, the government requires yearly vehicle safety inspections. If a driver does not obtain an inspection from a qualified mechanic, the driver may not be eligible to renew their vehicle registration. The state of Georgia does not require yearly safety inspections, but they do require emissions testing to ensure that vehicles do not produce excessive pollution. Although a yearly inspection is not required by law, this does not exempt any citizen of Georgia from maintaining their vehicle so that it is safe to drive.
Performing preventative maintenance on a vehicle is essential, no matter whether you drive a standard car, a commercial truck, or a motorcycle. Some drivers may choose to perform this maintenance themselves, or they may hire a professional mechanic. In either case, these individuals must check or change the different components in a vehicle, including:
Oil and filters
Air filters in the engine
Belts and hoses
Power steering system and fluids
Coolant
Battery
Brake system and fluids
Tires
Lights and turn signals
Each of these parts of a vehicle must function properly for the vehicle to be safe to drive. If any of the systems within a car fails, it can have disastrous results and cause an accident while on the road. In addition to routine maintenance, drivers need to repair their vehicle if there are any malfunctions that could impact safety. Any driver who does not take these steps to maintain their vehicle demonstrates extreme negligence, and they are placing everyone else on the road at risk of a serious accident.
Common Causes of Poor Maintenance Car Accidents
Traffic, road, and weather conditions can all change instantly while you are driving. Drivers need to be able to react to these changes quickly, so they can avoid a crash. However, if a driver does not maintain their vehicle, they may not be able to easily maneuver their car, or they may lose control of the vehicle altogether.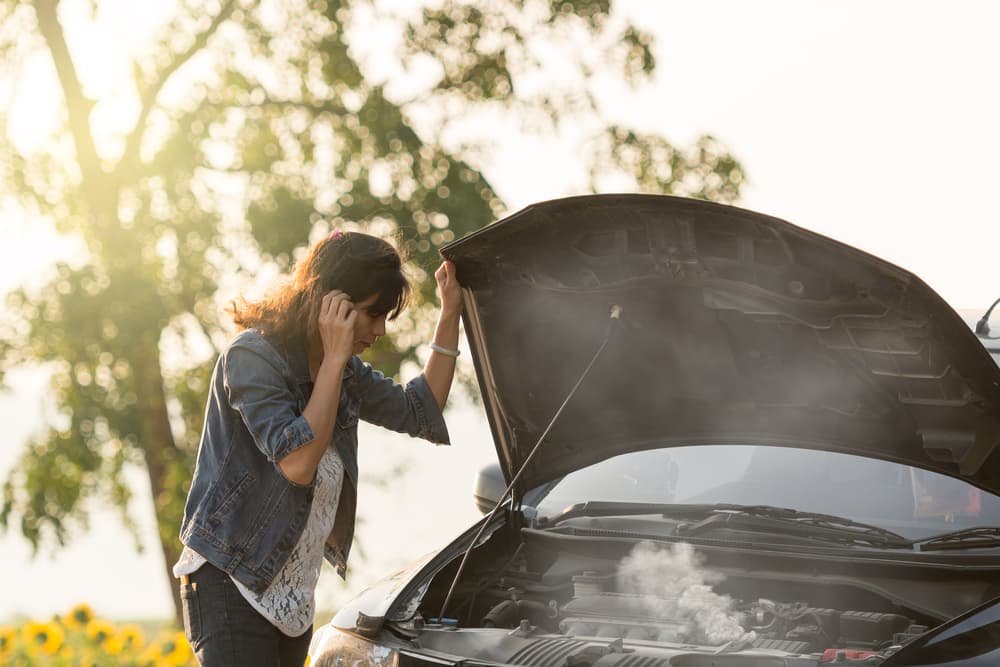 Any problem with a vehicle can cause a serious accident, especially during times of high traffic, while driving at high speeds, or at night. The exact cause of your accident will vary based on the other driver's vehicle malfunction. However, some of the most common ways a vehicle may fail, without the correct maintenance, include:
Reduced traction on the road
Flat tire or tire blowout
Inability to turn or steer
Inability to brake or reduced braking speed
Reduced visibility due to broken headlights
Unsteady or unexpected acceleration
Although this is not a comprehensive list of all the ways a vehicle may fail on the road, these circumstances are some of the most likely to indicate poor vehicle maintenance. When you are seeking a settlement for your accident, it is important to know what went wrong with the other driver's car and how they could have prevented this accident. You will need to discuss the specifics of your accident with your lawyer, so you understand how this driver's failure to maintain their vehicle caused your accident.
Injuries Associated with Failure to Maintain Vehicle Accidents
Car accidents frequently cause devastating physical harm and trauma. The type and severity of your injuries will depend on numerous different factors of the crash, such as the speed of your vehicle and the point of impact. No matter what type of collision you experienced, you may be facing a variety of injuries, such as:
Lacerations and bruises
Dislocations, sprains, or strains
Broken bones
Neck or spinal cord damage
Concussion
Traumatic brain injury
Paralysis
Any of these injuries may require emergency medical care at the time accident, and you may need continual care and rehabilitation for years after the accident occurred. All of the medical care that you or your loved ones need after an accident can be extremely expensive. This expense may be much more difficult to manage if you are unable to work because of your injuries.
You should not have to face this financial burden because of another driver's negligent actions. Fortunately, when you take legal action against the driver who caused your accident, you can demand financial compensation for your injuries. You need to speak with your lawyer about the true cost of your accident and injuries, so you can seek an appropriate settlement that will help you support yourself and your loved ones during this difficult time.
Contact a Chris Hudson Law Group Car Accident Lawyer
If another driver hurt you or a loved one because they failed to maintain their vehicle, you may be entitled to significant compensation. The Augusta car accident attorneys at Chris Hudson Law Group are ready to help you take on the driver who hurt you and insurance companies who want to pay you less than you deserve.
Chris Hudson Law Group is prepared to protect your rights after a car accident, so that you do not get hurt a second time. To receive the greatest amount of compensation possible, however, you need to act quickly and start your legal case today. Contact Chris Hudson Law Group at (706) 863-6600 right now to speak to one of our qualified attorneys.