Driver Fatigue Car Accident Lawyers in Augusta
If you were injured in a car accident caused by a fatigued driver, you may be eligible for compensation. Call Chris Hudson Law Group at (706) 863-6600 for a driver fatigue car accident lawyer in Augusta.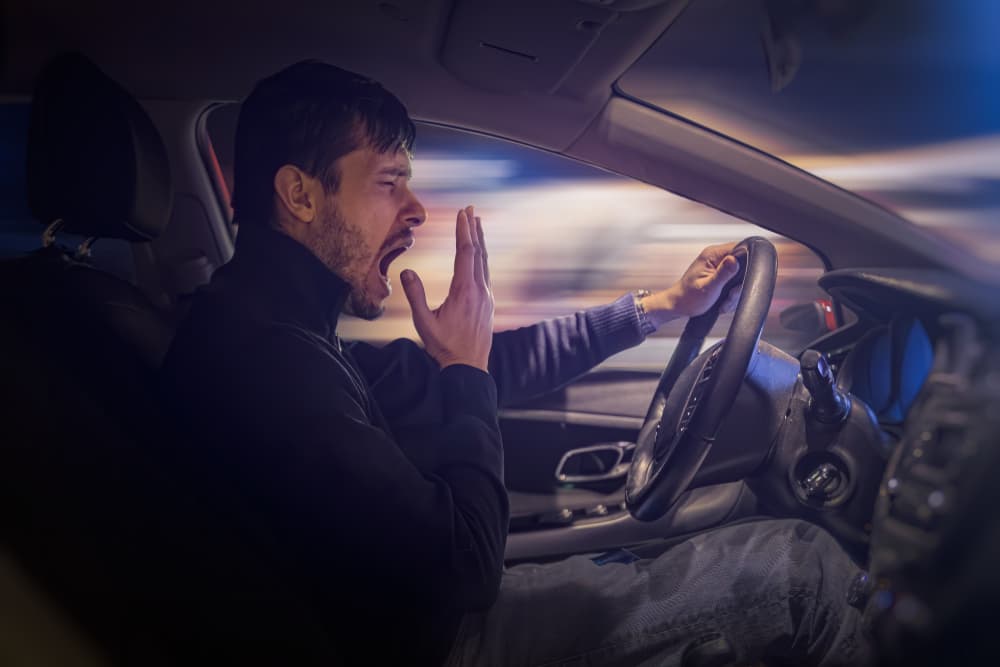 Drowsy driving accidents are very common in the United States. The Centers for Disease Control reported in 2013 that drowsy driving was responsible for 72,000 accidents, 44,000 injuries, and 800 deaths. However, many accidents are not officially reported as drowsy driving accidents, and the CDC estimates that there are an additional 6,000 deaths caused by drowsy drivers every year.
Every driver on the road has a duty to drive safely and responsibly. Getting behind the wheel while fatigued is extremely dangerous and a serious violation of that duty. At Chris Hudson Law Group, we are passionate about helping our injured clients recover compensation after being hit by a drowsy driver. We have the experience and skills to ensure your rights are protected. Call a driver fatigue car accident lawyer today at (706) 863-6600 for a free consultation.
Should You Hire A Driver Fatigue Car Accident Lawyer in Augusta?
Drowsy driving accidents are very common, but often go unreported because drivers don't admit that they were fatigued. There is no test to see if someone was driving drowsy. However, a lawyer will carefully investigate the accident to determine if there were signs of drowsy driving.
For example, if a driver fell asleep at the wheel and caused an accident, there may not be signs that they tried to brake, such as skid marks. We can also use evidence like cell phone records to determine if the driver had been driving for a very long period of time. A personal injury lawyer in Augusta will help thoroughly investigate your accident and ensure that no evidence is left out.
If you have been in a car accident, you may be feeling stressed, overwhelmed, and unsure of the next steps. Adverse parties such as insurance companies may be making it difficult for you to pay your medical bills or make vehicle repairs. An experienced fatigued driver accident attorney will help take this burden off of your shoulders while you rest and recover from your accident.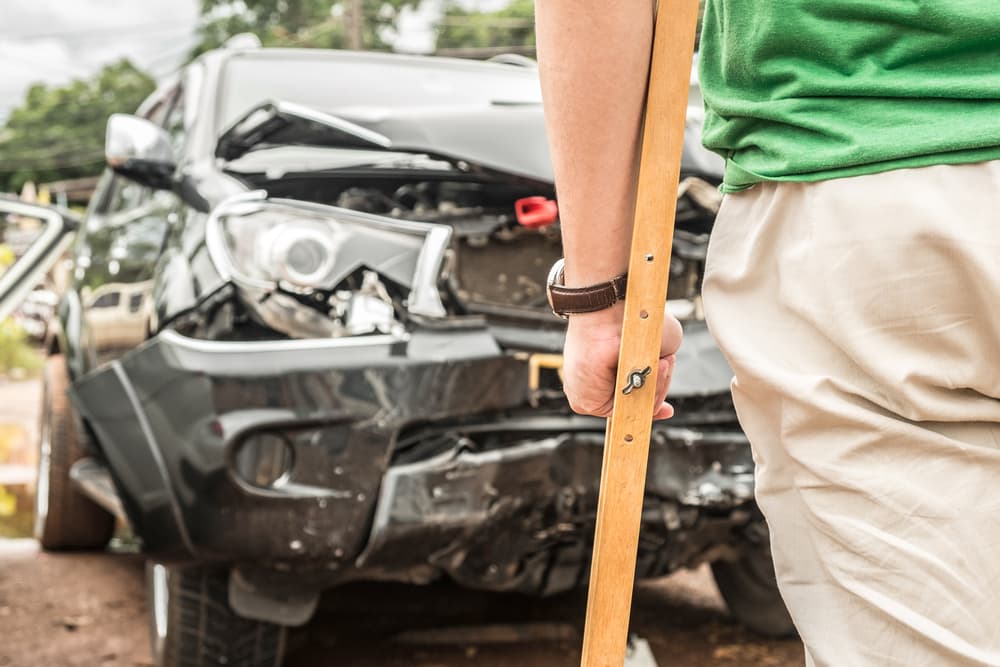 Importantly, you should never accept an out-of-court monetary settlement without first consulting with a lawyer. The insurance company of the at-fault driver, or perhaps the at-fault driver themselves, may try to offer you a settlement in exchange for you dropping any legal action. While it's true that many car accident insurance claims and lawsuits do end in a settlement, it's critical to consult a lawyer before agreeing to anything.
When you accept a settlement, you will have to sign an agreement releasing the other party from any further liability. You won't be able to seek future compensation, even if your injuries worsen and require more medical care. An experienced car accident attorney will have a good idea of how much compensation you can expect based on your situation and can help you negotiate a settlement higher or recommend that you take your case to trial.
Why Should I Choose Chris Hudson Law Group?
Chris Hudson Law Group in Augusta, Georgia, has a team of highly experienced driver fatigue car accident lawyers who are ready to fight for you. Car accidents can be physically, financially, and emotionally devastating, and we are passionate about helping our clients recover from this difficult event. We work tirelessly and have the resources to carry out a full investigation into the accident. Our hard work consistently results in high-value settlements and verdicts, including many worth millions of dollars.
You may be concerned that hiring a lawyer will be too expensive. With Chris Hudson Law Group, you don't have to worry. We work on a contingency-fee-basis, which means that we only get paid if you win your case. If we don't win, then you don't owe us any money at all. This allows you to access our legal services at zero financial risk.
We also offer a free consultation, where you can explain your accident, and we can give you an idea of your legal options. You can call us at (706) 863-6600 to set up your consultation.
Types of Driver Fatigue That May Cause a Car Accident
Driving while fatigued is comparable to driving while under the influence of drugs or alcohol. In the most serious scenarios, a driver can fall asleep at the wheel, which can cause severe and fatal accidents. However, simply being fatigued and drowsy can impact an individual's ability to safely operate a vehicle. Drowsing driving can cause:
Decreased reaction time
Reduced alertness
Blurry vision
Confusion
Impaired judgment
Anyone can drive drowsy, but studies conducted by the National Highway Traffic Safety Administration (NHTSA) show that the majority of fatigued drivers are
Males between the ages of 17-23
Those who suffer from sleep disorders, such as insomnia, narcolepsy, or sleep apnea
People who work night-time shifts or have irregular work hours
Additionally, the NHTSA reports that fatigued driving accidents often have these characteristics:
The accident occurs between midnight and 6 am, or during the midafternoon. Both of these are timeframes in which our bodies experience dips in our circadian rhythm. A lack of sleep can exacerbate such dips and make us feel extra drowsy.
The driver does not attempt to avoid the crash. This can happen if the driver is asleep, which can be evidenced by a lack of tire skid marks or eyewitness testimony.
The accident is likely to be serious, involving injury and vehicle damage.
The accident is likely to have occurred on a high-speed road. Drivers are more likely to become drowsy or fall asleep when driving on a road with fewer turns, such as interstates and highways.
The driver was alone in the vehicle. Passengers can help drivers remain alert, and taking turns driving can give drivers time to rest.
Fatigued Driver Car Accident Investigation
Although drivers may not admit that they were fatigued at the time of a crash, an investigation can reveal evidence indicating drowsiness.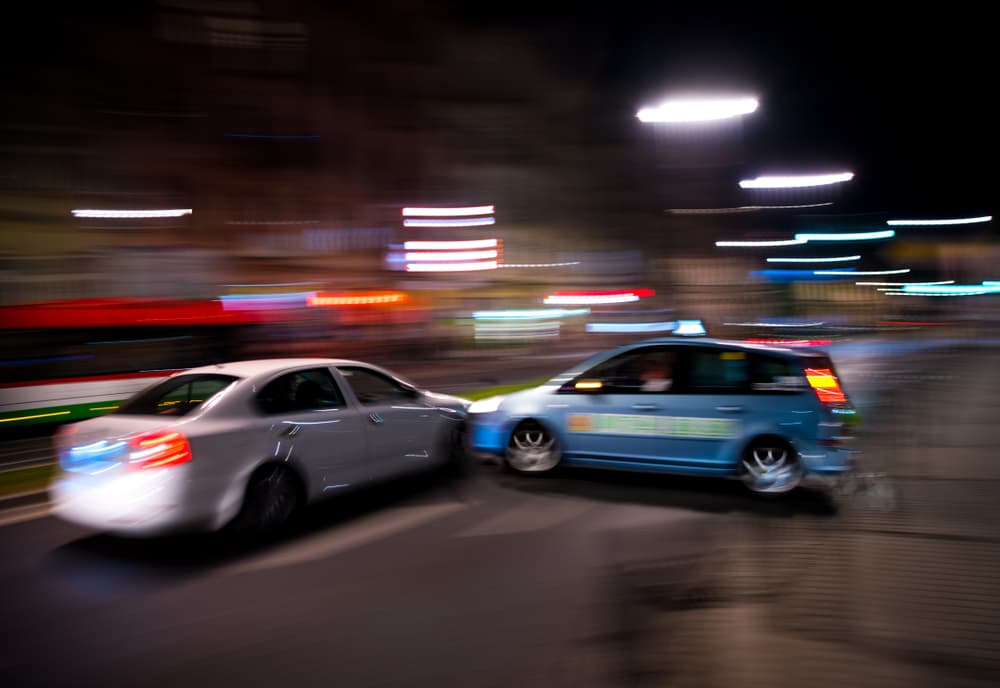 The accident report created by police can have important indications of fatigued driving. Oftentimes, drivers brake and/or swerve before an accident. A lack of skid marks on the road created by tires suddenly skidding to a stop can indicate that a driver did not try to brake before the accident.
We may also investigate the driver's activities prior to the accident. Cell phone records can indicate the distance and length of time for which the driver had been driving before the accident. Testimony of those who saw or interacted with the driver in the time leading up to the accident can also be illuminating. For example, a classmate's testimony that the driver had been up all night studying for a test the night before the crash can be compelling evidence of fatigued driving.
Certain medications, both prescription and over-the-counter, can cause drowsiness. Receipts or credit card statements showing that the driver bought such medication before a crash can be used as evidence.
How Much Money Is My Driver Fatigue Car Accident Case Worth?
The amount of money for which you are eligible depends on your unique circumstances, such as your medical bills and how much you spent on car repairs. In theory, the insurance company of the at-fault driver should cover the cost of any medical bills and property damage. In reality, insurance companies are incentivized to avoid payouts and will likely do anything possible to reduce or deny your claim. An experienced car accident attorney will work hard to ensure that you get a fair settlement from the insurance company.
In some situations, you may consider holding the at-fault driver directly accountable by filing a personal injury lawsuit. There are a number of reasons to consider a lawsuit, including:
Insurance policies sometimes won't cover non-economic damages, such as pain and suffering
The at-fault driver's insurance company may make it very difficult for you to access compensation
The at-driver may have insufficient liability insurance. For example, they may have a policy that covers $20,000 of the injured party's medical bills. If your medical bills are $30,000, then you will have to cover the remaining $10,000 yourself. If you have uninsured/underinsured motorist coverage on your personal car insurance plan, that may kick in and cover your remaining costs.
If you decide to pursue a personal injury lawsuit against the at-fault driver, you are eligible to seek compensation for two kinds of damages: economic and non-economic. Economic damages are your actual expenses, such as medical bills, property damage, and lost wages if your accident-caused injuries have made you unable to work.
Non-economic damages are the pain, suffering, and emotional distress you have experienced as a result of your accident. Many victims in fatigued driver car accidents are severely injured and suffer for months and years after the accident. They may experience daily, chronic pain, or be unable to complete daily tasks. The legal system recognizes that money may not be able to completely heal your wounds or take away your pain, but it can help make you more comfortable and reduce financial stress.
Contact A Chris Hudson Law Group Driver Fatigue Car Accident Lawyer
At Chris Hudson Law Group, we understand the disastrous effects of fatigued driver car accidents. Those who decide to get behind the wheel when they are too fatigued to drive safely should be held accountable for their actions.
We are ready to fight for you. You can contact our car accident attorneys today at (706) 863-6600 for a 100% free consultation. Tell us about your accident, ask any questions, and we'll get the ball rolling on your case.