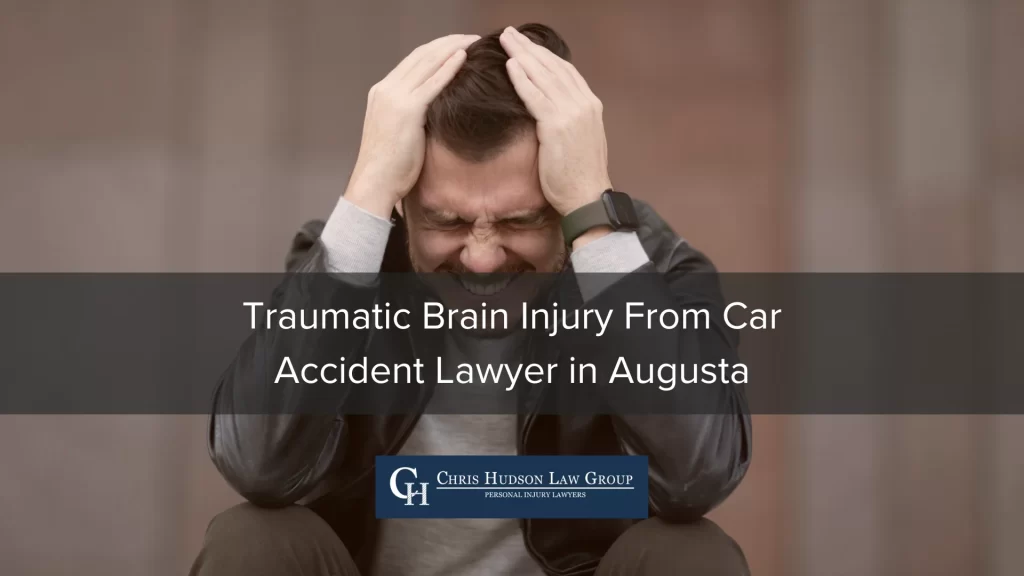 Did someone else cause you to suffer a serious traumatic brain injury from a car accident? Have you had to undergo medical treatment for your injury and are you still facing a long road of recovery and medical care? Has your injury prevented you from being able to work like you used to or enjoy your life?
If your answers to any of these questions are yes, then you need to contact Chris Hudson Law Group right away. We have over a decade of experience helping people who suffered a traumatic brain injury from a car accident pursue and obtain the compensation they deserved.
Call us at (706) 863-6600 to schedule a free consultation.
What Is a Traumatic Brain Injury?
When you experience a sudden jolt to your head that causes it to shake violently back and forth, you can sustain a traumatic brain injury (TBI). This can result in chemical changes to your brain and can even affect your brain's nerves.
There are three different types of TBIs:
Mild concussion
Moderate TBI
Severe TBI
Mild TBIs usually improve on their own, and people who get them typically recover in short order. However, moderate and severe TBIs can require long-term medical care. People with moderate or severe TBIs may need to take medication to manage the daily symptoms of the injury for the rest of their life. They may experience decreased cognitive function and could even become permanently disabled as a result.
What to Do After Suffering a Traumatic Brain Injury From A Car Accident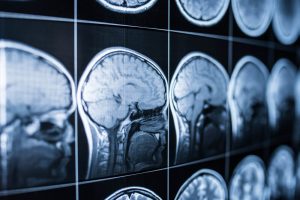 The steps you take after the accident can have an impact on both your recovery and your ability to hold the person who caused the accident accountable. Here are three things that you should do after the auto accident that caused your traumatic brain injury.
Get Medical Care
After you've been seriously injured in an auto accident, the first thing you should do is go to the emergency room to receive immediate medical care. It's not uncommon for traumatic brain injuries (TBI) or concussions to take several days to present symptoms. Even if you feel fine right after the accident, you could have sustained a serious TBI and should be examined. If you don't seek medical attention right away and begin showing symptoms days or weeks later, you should visit a doctor as soon as possible.
Seeking medical attention serves two purposes. One, you want to protect your health and get the necessary care to ensure your maximum recovery from any injuries you may have sustained in the accident. Second, it's an important part of your ability to obtain the compensation you could be entitled to. Evidence of your traumatic brain injury will strengthen your claim for compensation for that injury.
When you file an injury claim or lawsuit, you have to prove that the other driver was negligent and that led to you being injured. A part of proving that the other driver was negligent is showing that they actually caused you harm. One of the primary ways of showing that you were harmed is by providing evidence, such as medical records, that prove you were injured.
When you seek medical attention for your injuries, the medical professionals that treat you will document and keep a record of their examination of your injuries, their diagnosis, and what they did to treat your injuries. Your medical records will also provide evidence of how severe your injuries were and give insight into what, if any, treatment you may need for the foreseeable future.
Avoid Speaking to the Insurance Company
If you're contacted by an insurance company, don't speak to them. That may sound harsh, but it's necessary if you want to protect your claim.
Insurance companies aren't in the business of compensating accident victims. You pay for auto insurance so that if you injure someone in a car accident, the accident victim can be compensated for their losses. So when someone injured you in a car accident, their auto insurance would have to compensate you for your injuries. Insurance companies want to pay the least amount of money possible to anyone who was injured in an accident with their policyholders.
The main way that insurance companies can save money when having to compensate you after an accident is by finding any evidence they can that you contributed to the accident. Georgia's modified comparative law states that your compensation can be reduced or eliminated altogether if you were partly to blame for the accident.
If you unknowingly say something to an insurance company representative that they can use to say you partially or fully caused the accident, it could lead to a reduction in your potential compensation.
Hire a Traumatic Brain Injury Attorney in Augusta GA
While you don't have to hire one, you can significantly increase your chance of obtaining compensation for your injuries by hiring an experienced auto accident attorney. The legal team at Chris Hudson Law Group has over a decade of experience helping accident victims recover millions of dollars in compensation so that they could recover from and deal with their injuries.
You may have a hard time securing compensation for your injuries because you don't understand the law or don't grasp the full value of your claim. This is why insurance companies have success offering accident victims compensation that is worth much less than they deserve. If you're already dealing with immense pain from your injuries and facing financial strain, you may want to quickly accept the insurance company's settlement offer.
Also, you may have to file a personal injury lawsuit to seek fair compensation for your injuries. Litigating a case in court takes a considerable amount of time, experience, and legal training. Tort law, the type of law that governs personal injury cases, is complex. To say that representing yourself in court in your lawsuit while you're still trying to recover from your traumatic brain injury and deal with daily, long-term symptoms would be difficult is an understatement.
A skillful car accident attorney knows how to negotiate with insurance companies to try to get you the maximum compensation you may be entitled to.
Chris Hudson is an experienced personal injury attorney who knows the ins and outs of the state's personal injury laws and how insurance companies work. He understands how to best represent you in court hearings and during the trial. Your rights and your claim or lawsuit are best preserved if you hire an attorney as soon as you can.
Contact the Car Accident Attorneys of Chris Hudson Law Group
If you've been suffering from a traumatic brain injury as a result of an auto accident that was caused by a negligent driver, you have the right to pursue compensation for your injury.
Call the Chris Hudson Law Group car accident attorneys in Augusta right away at (706) 863-6600 to schedule a free consultation to discuss how we may be able to help.